New York and New Jersey Apartment Rent Growth is Slowing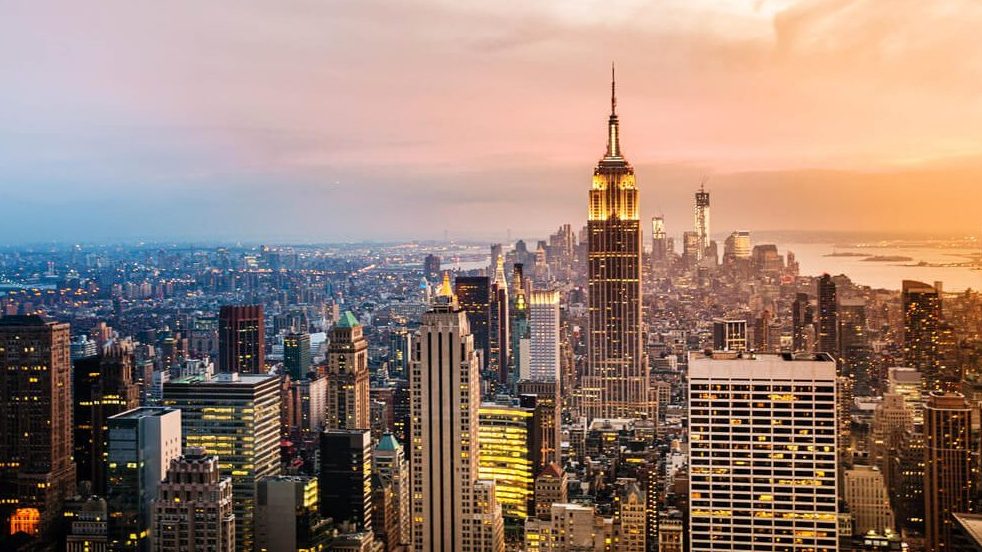 Renting in New York is notoriously expensive. But landlords are now fighting to attract renters as new inventory arrives in the market and affordability issues set in among middle-tier product.
The New York and Northern New Jersey apartment markets, which account for roughly 14% of the U.S. market, added more than 23,000 new units over the past year. In the New York City area, developers brought 15,600 new units online this year. Meanwhile, across the Hudson in the Newark-Jersey City area, that number is almost 7,800 units.
In turn, operators of new product are offering incentives to prospective renters. Rent discounts at newly completed properties averaged 6.5% — about three weeks free — in June. Incentives ease further down the product spectrum.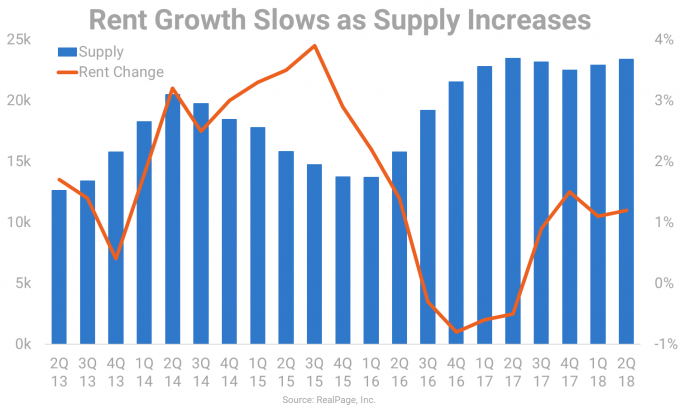 However, New York-Newark-Jersey City is still growing when it comes to rents, though not at levels seen previously this cycle. Paced largely by a 2% annual increase in luxury apartment rents, New York saw softening in the middle- and lower- stock rents for 1.2% rent growth this quarter across all classes. In Newark, its middle apartment stock paced the rent growth at 1.5%, and the market saw growth of 1.2% overall. Both markets trail the national average of 2.3%.
And the pipeline doesn't look to be thinning anytime soon. In looking ahead, another 32,000 units — 22,000 in New York and 10,000 in Newark-Jersey City — are currently under construction, and annual multifamily permitting volumes have been running around 35,000 units for the better part of the past two years.
The increasing inventory will likely continue to limit rent increases, though occupancy remains among some of the highest in the country. New York and Newark maintain occupancy of 96.7% and 96.8%, respectively.
The most affordable submarkets remain farther outside the urban core — like, South Westchester County and the New York Northern Suburbs. Inside New York City, rents were essentially flat this quarter in Midtown East, the Lower West Side and Upper East Side, where rents rose by less than 1% annually. In New Jersey, both Jersey City and Newark saw essentially flat rents, too.
Multifamily investment in both New York City and Northern New Jersey markets fell in the past year. Dollar volumes dropped nearly 6% in New York and 18% in Newark-Jersey City, according to data from Real Capital Analytics. Years of elevated activity have driven up pricing for existing assets, particularly in the urban core, making deals harder to find in the market. Cap rates continue to compress, registering at 4.25% in New York and 5.32% in Newark-Jersey City as of mid-year.
On the jobs front, the New York market continues to accelerate. According to the Bureau of Labor Statistics, the region added 116,000 jobs in the year-ending June 2018. Specifically, the region sees growth — though not as much as earlier in the cycle — in the highest-paying financial and business services sectors. In New Jersey, trade and transport jobs saw 2.5% annual growth.