New Lease Trade-Out Varies Along the West Coast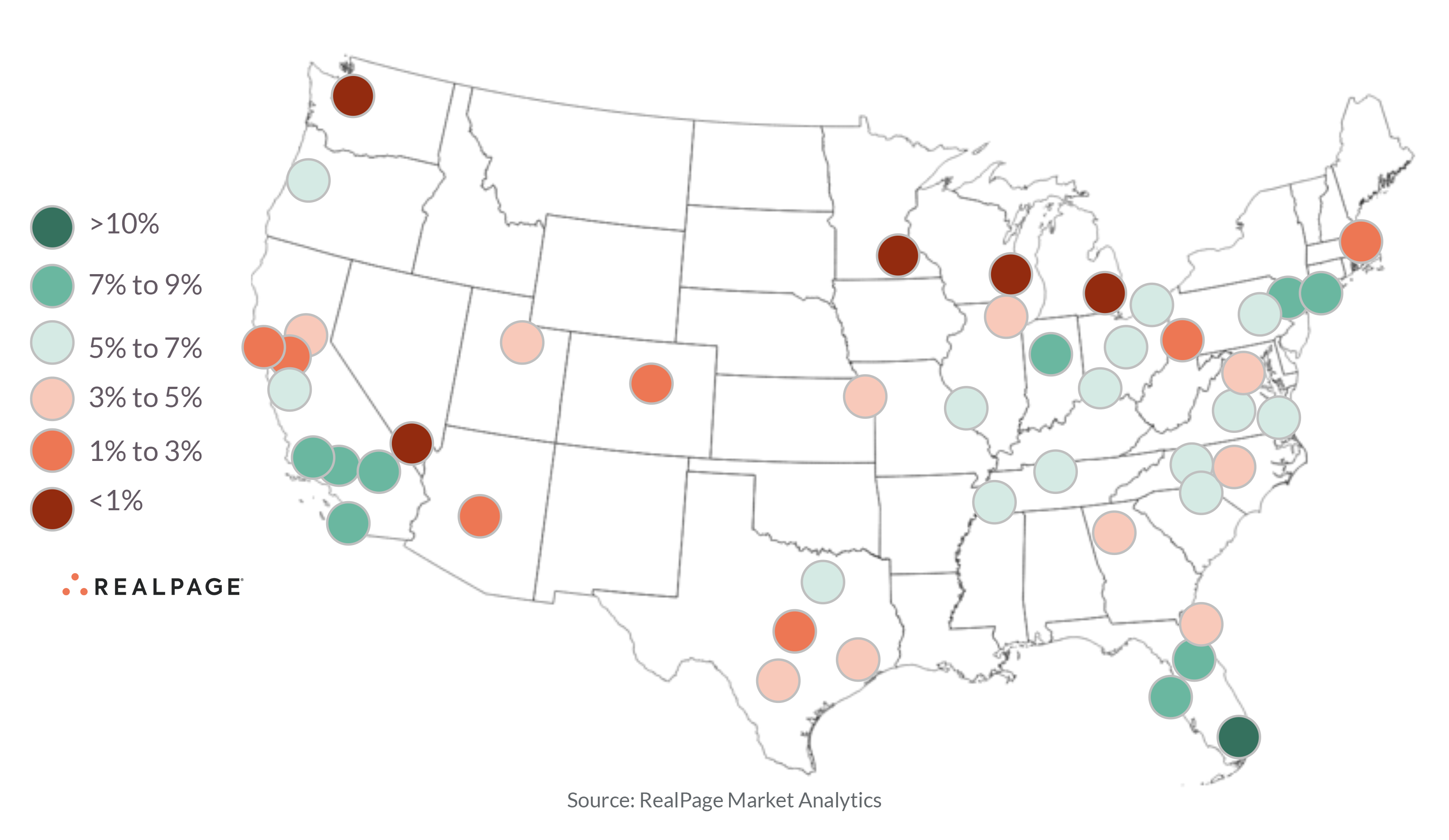 Among West Coast apartment markets, there's a gap in performance between Southern California, the Bay Area and the Pacific Northwest. SoCal markets appear to have fully recaptured the momentum lost during the pandemic decline. New lease trade-out was solid as of December 2022 in Anaheim (9.4%), San Diego (8.6%), Riverside (7.9%) and Los Angeles (7.3%). Bay Area apartment markets, meanwhile, struggled to maintain pace. San Jose was the only Bay Area apartment market to log new lease trade-out above the national average (4.6%), with growth of 5.9% in December. Rents for new leases were up by a much softer 1.6% in nearby Sacramento and 1.5% in San Francisco, while Oakland barely registered any growth at 0.7%. In the Pacific Northwest, Portland logged new lease trade-out of 6.1%, a bit ahead of the national norm. However, Seattle was the worst performer along the West Coast, and one of the worst among the nation's largest 50 apartment markets, with a rent cut of 1.8% among new leases. Only Milwaukee logged a worse performance in December.
For more information on the state of the West Coast apartment market, including forecasts, watch the webcast Market Intelligence: Q1 West Coast Update.