New Lease Signings for Apartments Pick Up in July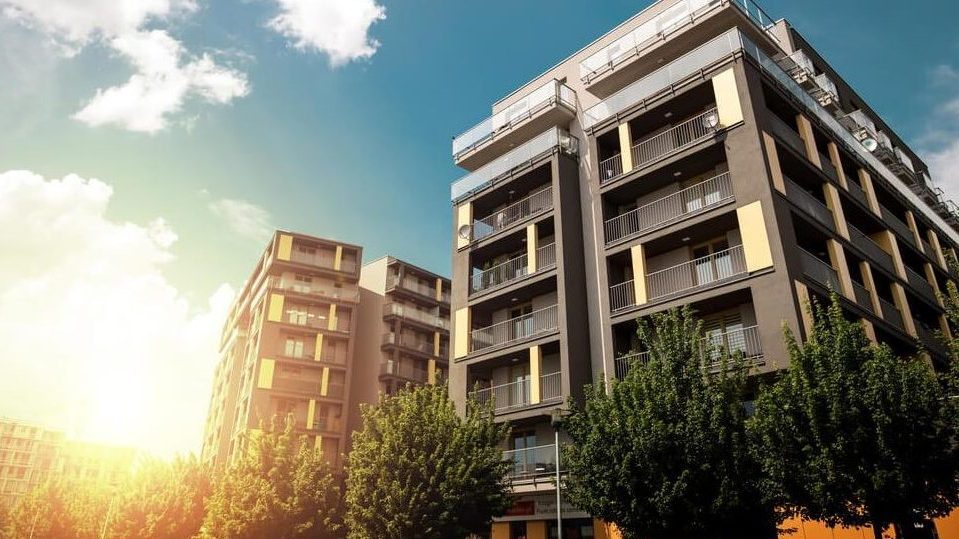 New lease signings continued to increase across most major apartment markets in July. Some of the gains in leasing activity were due to pent-up demand, as stay-at-home orders due to COVID-19 were lifted. But normal seasonal renting patterns were also at play.
From late March through early May, new lease signings across the nation plummeted as COVID-19 forced most leasing offices to shutter amid shelter-in-place orders. Executed leases began to rebound in late April and lease transactions have mostly been coming in well above the 2019 pace since mid-May. During the last week of July 2020, new lease signings were up 11% year-over-year.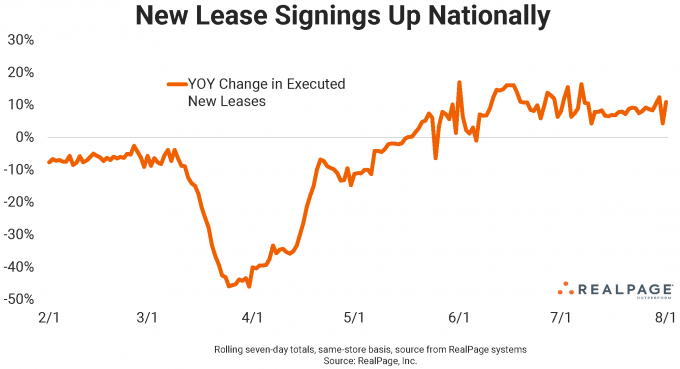 New leasing activity has varied by individual market, due in part to the different make-up of local economies and the varying rates of COVID-19 infection. Across the nation, the urban core continues to be adversely impacted while suburban submarkets have tended to fair better.
Among the nation's 50 largest apartment markets, 37 recorded more new lease signings in July 2020 than in July 2019. Big Sun Belt markets continued to perform well, especially in areas such as Atlanta, Dallas, Phoenix, Raleigh/Durham and Tampa. Surprise year-over-year gainers in new lease signings included Las Vegas, Orlando and Houston. Those three markets had been expected to struggle, as they have outsized exposure to weak economic sectors. Most Midwest markets have also remained very solid including Chicago, Cleveland, Detroit and Minneapolis.
There has also been some momentum in hard-hit Gateway markets, however those markets still have a lot of ground to make up. Los Angeles, New York, Oakland, San Jose, San Diego and Washington, DC have seen improved leasing activity, but operators in those markets are cutting rents to attract renters. Meanwhile, markets in the West and Northeast regions have generally tended to trail – most notably, Boston, San Francisco, Seattle and Philadelphia.
Among the 13 markets that lost leasing momentum in July 2020 compared to the same period a year earlier, four had meaningful downturns in new lease signings of at least 5%: Kansas City, Miami, Nashville and St. Louis. With Miami and Nashville having large tourism sectors, these declines were expected.