Multifamily Taking Larger Share of Total Housing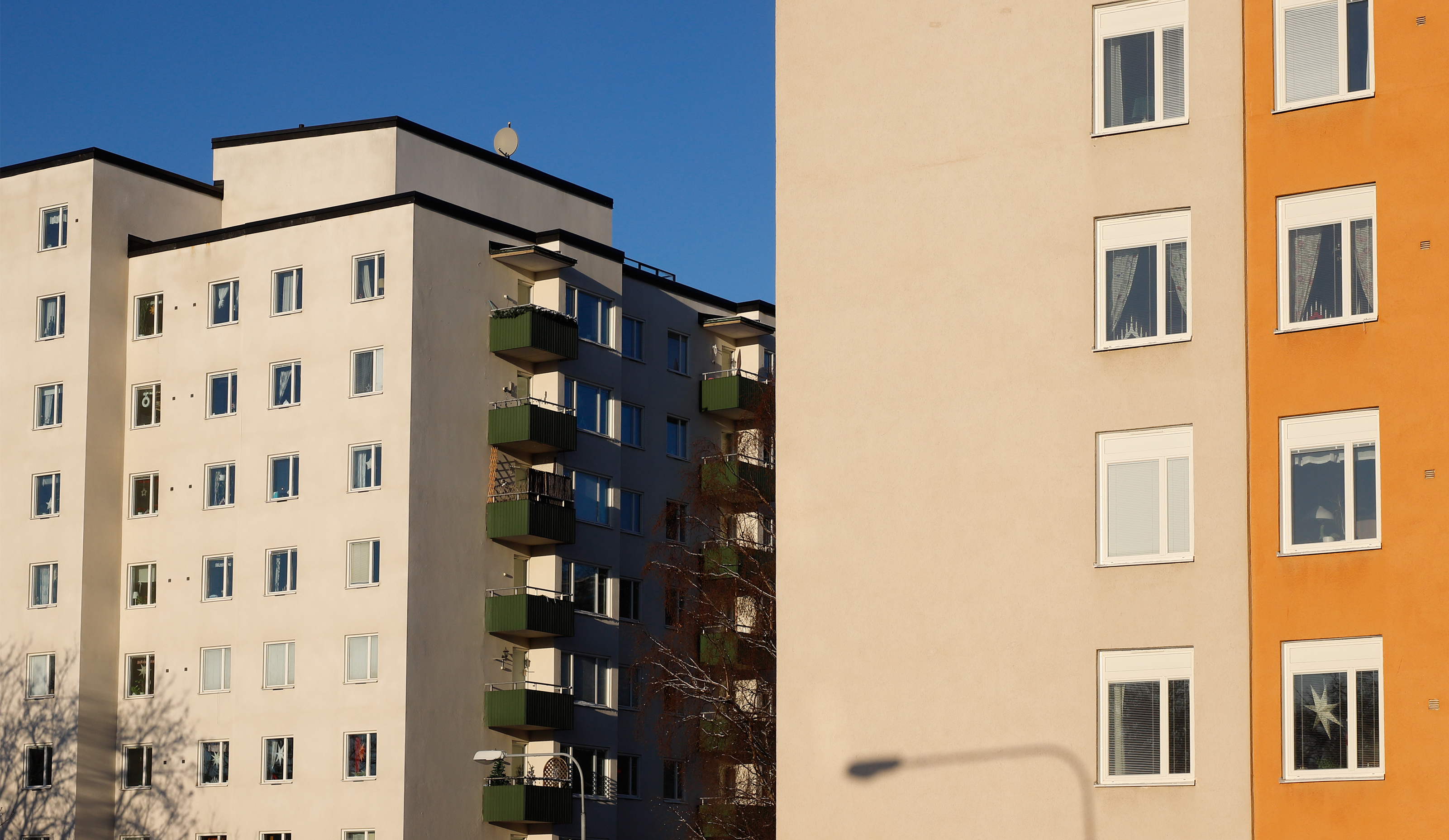 Since the beginning of 2022, multifamily building permits and starts have comprised a larger share of total residential construction, according to the U.S. Census Bureau's monthly report.
Single-family permitting has declined for six consecutive months, from an annualized rate of 1.2 million homes in February of this year to just 872,000 units in September. Year-over-year, single family permitting is down more than 17%. Meanwhile, multifamily permitting has remained fairly steady, averaging 634,000 units since January and reaching an annualized rate of 644,000 units in September – up 25.5% from September 2021.

The story is the same for residential starts. Annualized single-family starts have declined over the same period and at similar levels, falling to 892,000 units in September. That is an 18.5% drop from last September. Multifamily starts come in at a slightly lower level but averaged a steady 531,000 units since the start of 2022, nearly matching that average in September at 530,000 units started. Multifamily starts are up 16.5% from last September.
As rising interest and mortgage rates have put a dent in the once red-hot single-family market, multifamily construction has held up and by holding steady is taking a larger share of total residential construction.
Construction delays are continuing, primarily for multifamily projects, as year-over-year multifamily units authorized but not started increased 33.3% from September 2021 to 144,000 units. Also at 144,000 units, the number of single-family units authorized but not started has decreased slightly from the roughly 150,000-unit level earlier in the year but remains stubbornly high.
Because of these construction delays (coupled with slowing single-family starts), the number of multifamily units under construction currently exceeds that of single-family and has since May. However, multifamily completions increased 16.8% from August's annual rate to 376,000 units. This annual rate is about 33.3% above last September as competition for construction crews lessens. Single-family completions were up about 3% from August's at 1.049 million units but were up 11.1% from one year ago.

The annual rate for multifamily permitting was up in all of the nation's four Census regions from September 2021, with the largest annual increase in the South region (up 31.2% to 311,000 units). Meanwhile, the West region increased by 29.5% to 189,000 units, while the Midwest region increased by 18.7% to 89,000 units from last September. The small Northeast region's annualized rate was unchanged at 55,000 units. Compared to the previous month, permitting was up in three regions, with only the Northeast region showing a decrease from August.
Multifamily starts were up in three of the four regions, with a big increase in the Northeast (52.7% to 85,000 units). Starts in the West were up 20.8% (to 182,000 units) and 10.2% in the South (to 198,000 units), while the Midwest region declined 5.4% (to 66,000 units). Compared to August's rate, the West and Midwest were up, while the Northeast and South were down.
Metro-Level Multifamily Permitting
September's increase in annualized multifamily permitting at the national level is reflected in the annual permitting totals at the metro level. All but one of the top 20 permitting markets increased annual permitting through September compared to the same 12-month period one year ago, and all but three increased from August's annual figures.
August's hot permitting markets remained hot in September with all of the top 10 returning and six remaining in their same spot from the previous month. New York continues to lead the nation in multifamily permitting, totaling 41,718 units through September, up by more than 8,800 units from last year.
Houston overtook Austin at the #2 spot with 24,901 units permitted through September, which was 9,623 units more than the year before. Austin slipped to #3 with 24,472 units permitted, about 1,300 units more than last year, while Dallas returned in the #4 spot, permitting 19,771 units, an increase of 2,221 units annually.

Washington, DC jumped two spots to #5 with a total of 18,722 units permitted, increasing almost a third, or 4,582 units, from last September's annual total. Seattle remained at #6 with 18,580 units permitted, jumping almost 4,000 units from last year.
Philadelphia continues to normalize from their late-2021 policy-induced spike in permitting as the market dropped back to the #7 spot on the top 10 list, permitting 18,065 units for the year. Still, that was 3,083 units more than the year before. Atlanta ranked #8 again, permitting 17,831 units, an incredible increase of 13,276 units from the same period last year.
Phoenix and Minneapolis-St. Paul also retained their previous spots at #9 and #10, permitting 17,569 and 15,882 units, respectively. Each increased annual permitting by 2,000 to 3,000 units from September 2021.
As mentioned, all of the top 10 multifamily permitting markets increased their annual totals from the year before and they were generally large increases, ranging from a low of 1,303 units in Austin to just under 13,300 additional units in Atlanta. Seven of the top 10 markets increased multifamily permitting by at least 3,000 units over last year's pace.
Other markets outside of the top 10 that saw significant year-over-year increases in annual multifamily permitting in the year-ending September were Tampa (+5,213 units), San Antonio (+4,513 units), Richmond (+3,506 units), Indianapolis (+3,109 units), Colorado Springs (+2,687 units) and Raleigh/Durham (+2,133 units).
Significant slowing in annual multifamily permitting occurred in Nashville (-6,340 units), Anaheim (-2,034 units), Tacoma, WA (-1,057 units) and Charlotte (-1,029 units).
The annual total of multifamily permits issued in the top 10 metros – 217,511 – was about 32% more than the 165,027 issued in the previous 12 months. The total number of permits issued in the top 10 metros was almost equal to the number of permits issued for the #11 through #38 ranked metros.
Below the metro level, nine of last month's top 10 permit-issuing places returned to this month's list with the first three remaining in order and several others changing places. The list of top individual permitting places (cities, towns, boroughs and unincorporated counties) generally include the principal city of some of the most active metro areas.

The city of Austin and the city of Philadelphia remained in the top two spots with impressive permitting totals of 15,981 units and 14,517 units, respectively. The unincorporated portion of Houston's Harris County remained #3 with a permitting total of 10,472 units.
The cities of Houston and San Antonio switched places at the #4 and #5 spots, with close to 9,000 units permitted each. The cities of Phoenix and Denver also switched places from last month at #6 and #7 but while Phoenix increased permitting by almost 600 units, Denver remained relatively flat.
Two more permitting places switched spots from last month with the city of Atlanta moving into the #8 spot and Mecklenburg County (Charlotte) dropping to #9. Atlanta shot up by more than 900 units from August's annual total, while Mecklenburg County fell by almost 400 units. The city of Raleigh displaced Unincorporated El Paso County (Colorado Springs) at #10 with 5,973 units permitted.