Madison is the Nation's Second Strongest Apartment Market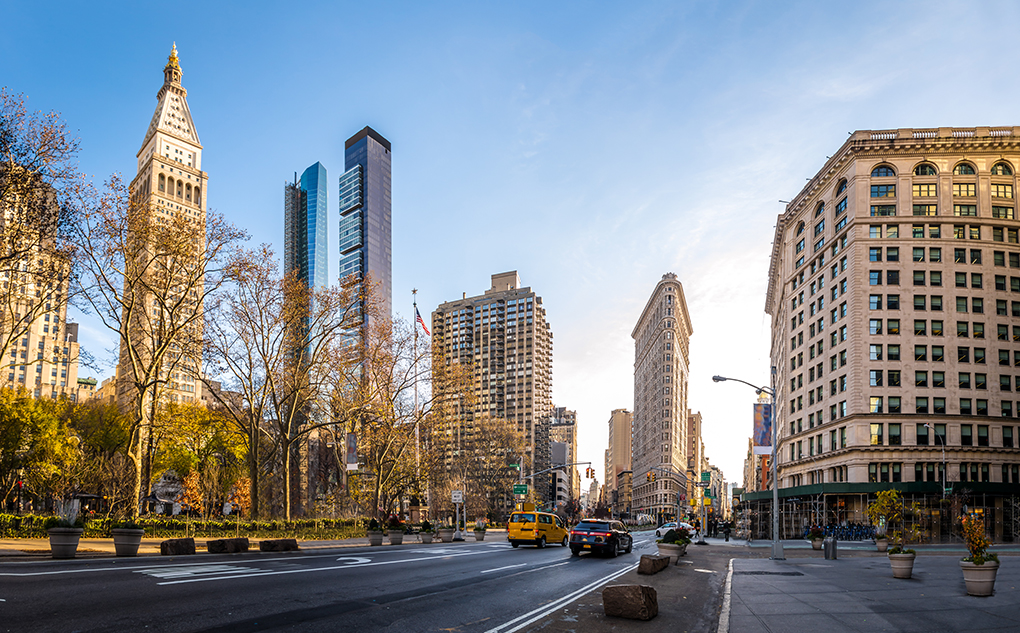 Madison, WI remains one of the nation's strongest apartment markets. While fundamentals in many U.S. markets have softened recently, Madison is going strong. This small Midwest apartment market with roughly 76,400 existing units, which is a one-hour drive from Milwaukee and a two-hour drive from Chicago, has continued to maintain tight occupancy and stellar rent growth.

Madison almost always has one of the nation's tightest occupancy rates. In the past five-years, occupancy has averaged 97.9%. In May 2023, Madison recorded strong apartment occupancy of 98%, the nation's second-highest rate behind only Youngstown-Warren-Boardman, OH-PA (99.2%), according to data from RealPage Market Analytics. While down 70 basis points (bps) year-over-year, that reading was well above the national norm of 94.7% and above Madison's pre-pandemic average of 97.5% from 2015 to 2019. In addition, Madison's recent occupancy rate was 100 bps above the Milwaukee average and 250 bps above the Chicago norm.

All of Madison's product classes recorded occupancy around 97% to 99%, with Class C stock taking the lead at 99.1%. Meanwhile, Class B product was 98% occupied, while Class A product trailed with a rate of 96.7%. Occupancy among Madison's three submarkets was tightly clustered around 98%, with the tightest reading in West Madison (98.2%).
Despite elevated supply volumes, absorption remains solid, and operators are finally raising rents at an aggressive pace. As of May 2023, annual rent growth in Madison clocked in at 10.3%, the second-biggest increase among the nation's core 150 markets, behind Midland/Odessa (17%). In addition, Madison's annual rent growth performance was well ahead of its pre-pandemic average of 2.2% from 2015 to 2019 and more than double the pace set in Chicago (4.7%) and Milwaukee (4%).

Similar to occupancy, rent growth remained strong across Madison's asset types and submarkets. Madison's Class B product posted the biggest annual rent hike of 12.2%, while Class A and C units recorded increases of 8.4% and 7.1%, respectively. Across Madison's submarkets, rent growth ranged from 8.8% in East Madison to 12.1% in South Central Madison.
As of May 2023, monthly rent in Madison averaged $1,432, below the Milwaukee average ($1,505) and well below the U.S. norm ($1,809) and Chicago average ($1,932).
Unlike other Midwest markets which have limited new supply, Madison gets a decent amount of new product delivering most years. Over the past five years, Madison received an average of nearly 1,800 units annually. In the year-ending 1st quarter 2023, the market added roughly 2,900 units, well above the five-year average. That new stock grew existing inventory 3.9%. Completions in the coming year are expected to remain somewhat elevated, with a little more than 2,300 units scheduled to complete, growing existing inventory 3%.

The key to Madison's apartment market resilience is the local economy, which is anchored by government and educational institutions, generating a lot of stability. Madison is the county seat of Dane County and home to the Wisconsin state capitol. As such, the Government sector makes up more than one-fifth of all jobs in Madison. The local economy is also anchored by the University of Wisconsin which has an annual enrollment of nearly 50,000 students. In addition, Madison has a highly educated workforce. Nearly 48% of Madison residents hold a bachelor's degree (or higher), ranking among the highest in the country and well above the U.S. average (33.7%).
In the year-ending April 2023, Madison added 10,200 jobs for an employment expansion of 2.5%. That expansion pace was in line with the U.S. average (2.4%). As of April 2023, Madison had 8,800 jobs more jobs compared to February 2020, which was a 2.1% job base expansion since the start of the pandemic.