Most Major Midwest Apartment Markets Still Logging Rent Growth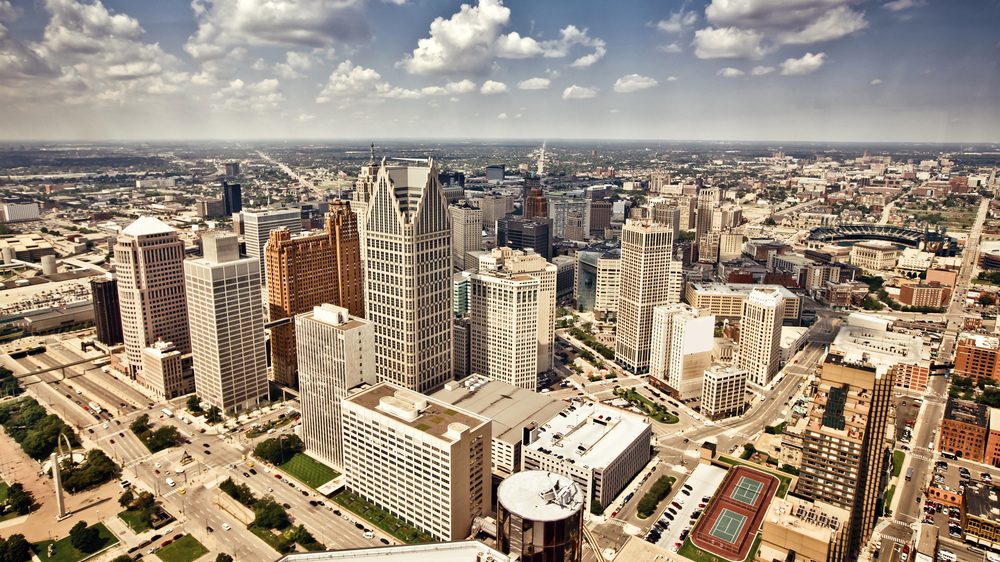 The Midwest is the only region in the nation still sustaining some rent growth, with most major markets here continuing to push rental rates in the face of COVID-19.
Much of the nation has turned to rent cuts in recent months. Effective asking rents were down 1.4% for the nation as a whole as of August. Price cuts were steepest in the West regions, and only more slightly modest in the Northeast and the South. Midwest operators, however, managed to increase rents 0.5%.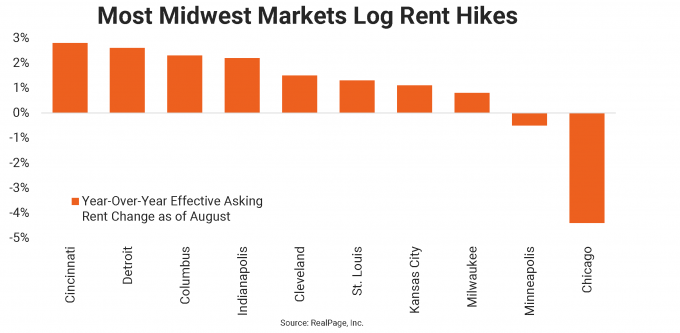 All but two of the Midwest's 10 major markets were still logging rent growth as of August.
Cincinnati, Detroit and Columbus were among national leaders for rent growth in the year-ending August, with price hikes from 2.3% and 2.8%. Indianapolis just missed out on a national top 10 performance, with a rent increase of 2.2%. These markets are also among the nation's most affordable areas, with monthly prices under the $1,050 mark.
While Cleveland, St. Louis and Kansas City are also among the nation's most affordable markets, price hikes were more modest – roughly 1% to 1.5% – in these areas in the past year.
On the other hand, the Midwest's overall performance was hurt by a steep price drop of 4.4% in Chicago, which accounts for 23% of the region's total apartment stock. Minneapolis also logged rent cuts, but the drop there was much milder at 0.5%. Chicago and Minneapolis are the Midwest's most expensive apartment markets, with prices ranging from $1,363 in Minneapolis to over $1,500 in Chicago.
For more information on the Midwest apartment markets, watch the latest webcast Up Close and Local: Midwest Market Update.