Mid-August Apartment Rent Payments Near 87%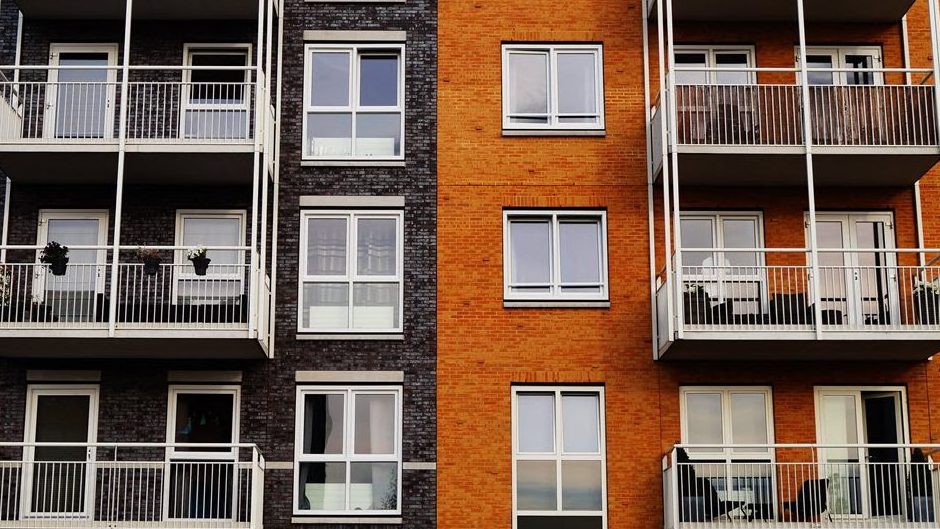 The National Multifamily Housing Council reports that 86.9% of households living in the country's stock of professionally-managed market-rate apartment properties have paid rent for August as of the 13th.
The latest results run 2 percentage points under the 88.9% payment level recorded through August 13, 2019.
The findings come from the National Multifamily Housing Council's Rent Payment Tracker research, compiling information provided by five technology firms, including RealPage, Inc., for more than 11 million market-rate apartment units.
Weekly Progress Is a Good Sign
The 86.9% payment rate is up from results as of August 6, when 79.3% of households had paid rent for the month.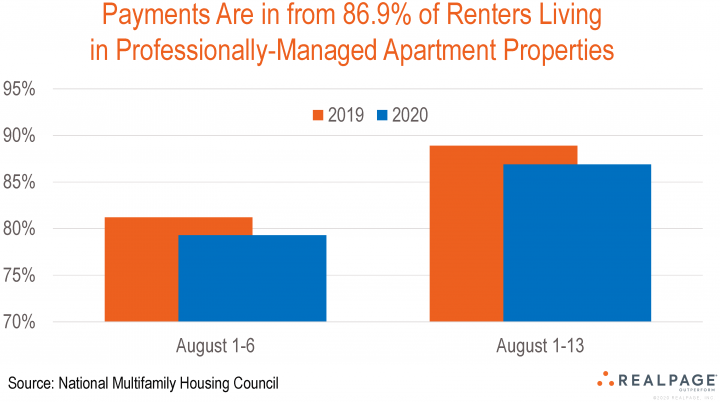 While a gradual increase in collections over the course of the month is normal, reduced unemployment payments have left some doubt as to whether the remaining unpaid rent will come in following the typical pattern. Those who have lost jobs are now receiving only state-level benefits that average a little less than $400 per week, since the CARES Act program that provided an additional $600 per week of federal assistance has come to an end.
While more federal help may ultimately emerge, it remains unclear when those funds can be distributed, if the assistance arrives at all.
Providence and Virginia Beach Lead, New York Lags
Following the pattern seen since the rent collections research was initiated for the NMHC in April, RealPage information shows that missed payments are most frequent in lower-priced Class C properties. Through August 13, this month's rent was collected from 82.6% of the residents in the Class C stock, versus the payment rates of 88.2% in both the Class A and B property sets.
Among the country's largest metropolitan areas, locations with the best rent payment results through August 13 include Providence (94.6% of households paying), Virginia Beach (93.8%), Riverside (92.7%), Oakland (92.5%), Sacramento (92.5%) and San Diego (92.4%).
On the other hand, payments are in from only 79.8% of the households in metro New York's professionally-managed apartment stock, while the payment rates are held to some 84% to 85% of the total in Las Vegas and New Orleans.