Job Growth Leaders See Declining Numbers in August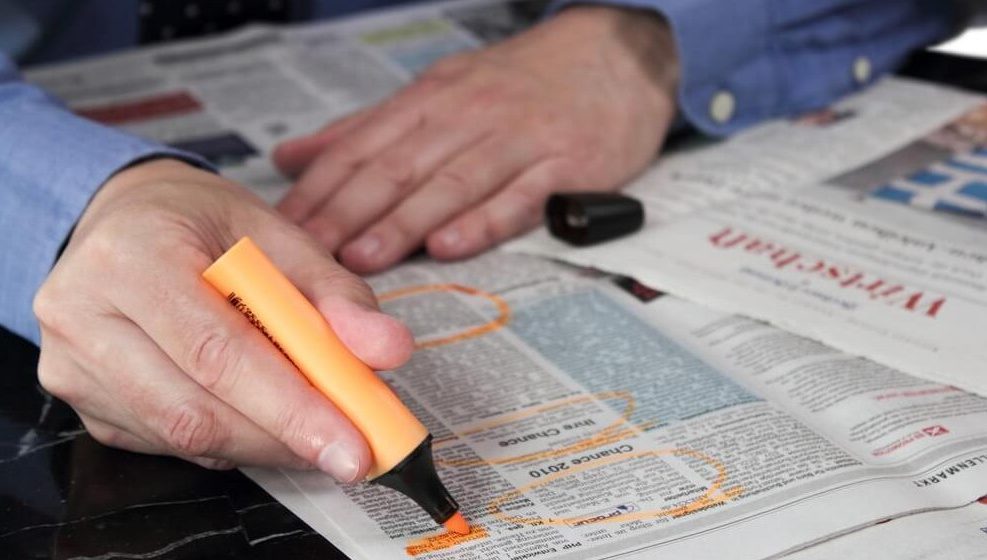 Many of the U.S. leaders for job creation saw declining annual job growth levels in August 2016 compared to July 2016, according to preliminary data from the Bureau of Labor Statistics.
Nine of the top 10 metros for job growth in the year-ending July 2016 added fewer jobs in the year-ending August 2016. In metros such as New York and Washington, DC, the difference reached 14,000 or more jobs. Most others saw job growth levels fall by roughly 2,000 to 6,500 jobs.
The only metro to see an increase in annual job growth levels between July and August was Dallas, where job gains increased by 7,100. In August, Dallas ranked #2 nationally for annual job creation, adding 100,400 jobs.
Washington, DC claimed the #3 ranking, with 77,000 job additions in the year-ending August. The metro's figures are a significant drop from the year-ending July 2016, when hiring in the capital metro reached a 15-year high.
Meanwhile, Phoenix, which ranked #9 in July, fell off the leaderboard. Orlando took its spot at #9 in August, with 51,600 annual job additions. Job growth in the Central Florida metro in the past year was concentrated in the Leisure/Hospitality Services and Construction sectors.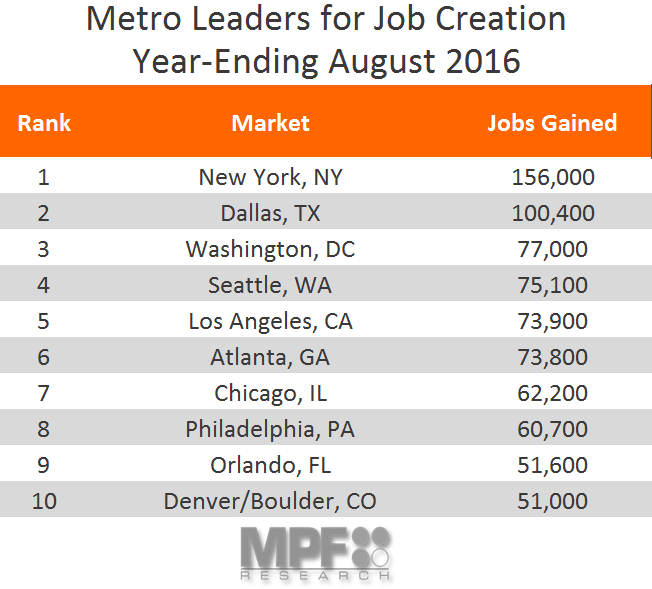 U.S. employers added nearly 2.5 million jobs in the year-ending August 2016, growing the nation's employment base 1.7%. That growth matches the year-ending July 2016 figures and continues the steady momentum that has occurred throughout much of the recovery.
August's metro-level percent-change leaderboard experienced more of a shakeup, with three new metros – Nashville, San Jose and Spokane – making the top 10.
At 5.3%, Reno led year-over-year job base growth. For the year ending August 2016, the market saw declines in the Information and Manufacturing sectors, but experienced growth in all other industries. Reno's most noteworthy gains occurred within the Government and Professional and Business Services sectors, at 10.9% and 8.3%, respectively.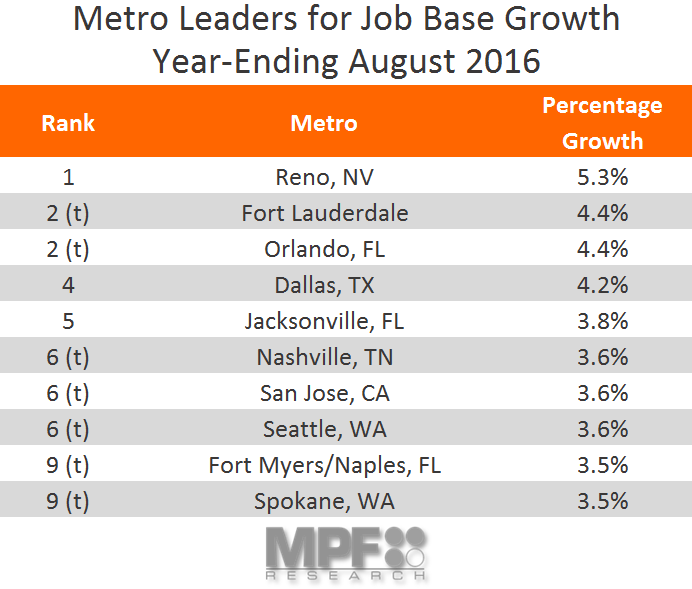 Meanwhile, Florida metros continue to dominate the leaderboard, reflecting strong economic growth in that state over the past year. Four of the top 10 in August were located in the Sunshine State.