Jersey City Claims Lion's Share of Newark Supply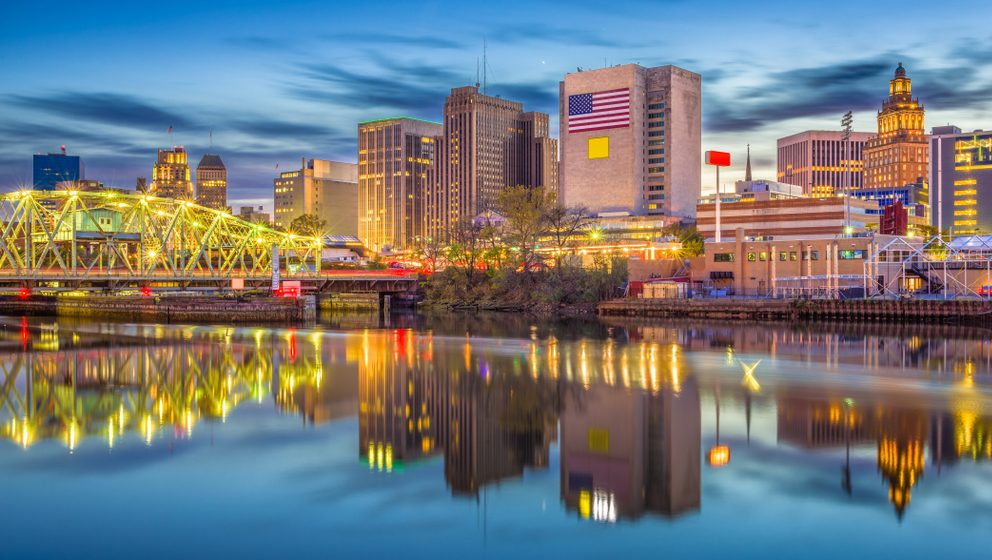 In the past decade, the Jersey City submarket has risen above the rest to capture a significant share of Newark-Jersey City's new apartment supply volumes.
About 66,000 units have been completed in Newark-Jersey City since 2010. The Jersey City submarket alone claims nearly 18,000 of those new units, more than one quarter of the market's total new supply. Jersey City is a comparatively inexpensive submarket that offers an easy commute into pricey Manhattan.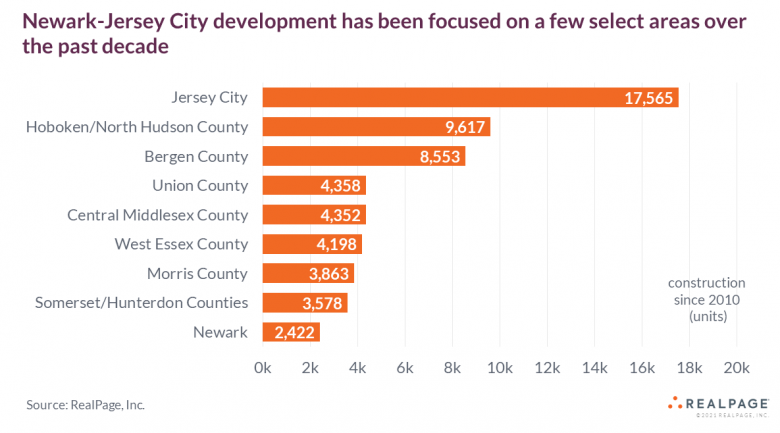 Nearby Hoboken has added about 9,600 apartments since early 2010. Just north into Hackensack and Paramus, the Bergen County submarket has grown by some 8,500 units of new apartment supply in the last 10 years.
Looking ahead, Newark-Jersey City is scheduled to be one of the nation's supply leaders, as ongoing construction here is up to 29,700 units. That's the second-largest block of new supply on the way across the U.S., second only to the 37,300 units on the way in Dallas-Fort Worth.
The Jersey City submarket should face an especially competitive leasing environment for top-tier product during the immediate future, given the huge block of new supply that's on the way there. Some 10,500 units are under construction right now in that submarket.
More moderate blocks of new supply are on the way for Hoboken and the Union County submarket, with about 3,100 to 3,700 units rising, respectively.
For more information on the Newark-Jersey City apartment market, watch the latest Realpage webcast Up Close and Local: Newark Market Update.