High-Rise Apartments Continue to Underperform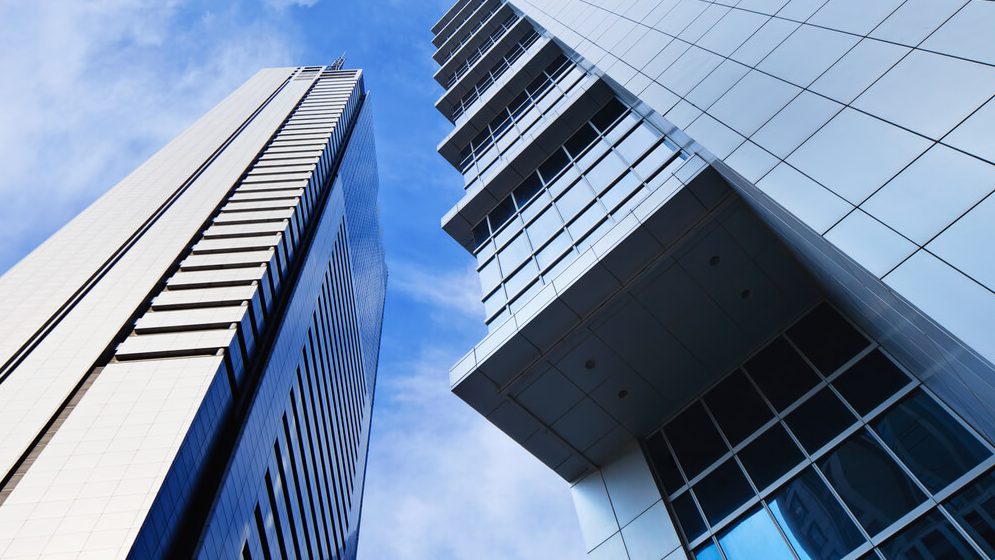 While the U.S. apartment market as a whole is posting record-setting occupancy and rent growth, performances generally remain just lukewarm in high-rise properties.
There's certainly improvement in the stats for high-rise projects viewed relative to what was seen in the 2020 to early 2021 slump, but the results for towers are trailing the achievements realized in mid-rise and garden properties across several key measures of performance.
Occupancy in high-rise projects stands at 95.1%, versus rates of 96.4% in mid-rise properties and 97.3% in garden-style communities. High-rise occupancy has improved from its bottom reading of just 92.3% in late 2020, but the performance remains under the pre-pandemic high of 95.6% recorded in August 2019.
Monthly rents in the nation's apartment towers average $2,141, up from the low of $1,959 back in January 2021 but still a little below the rate of $2,177 recorded in March 2020. Annual change in effective asking rents has moved back into positive territory at 1.6%. Still, that pace of increase trails well behind the yearly bumps of 6.3% in mid-rise projects and 10.2% in the low-rise apartment sector.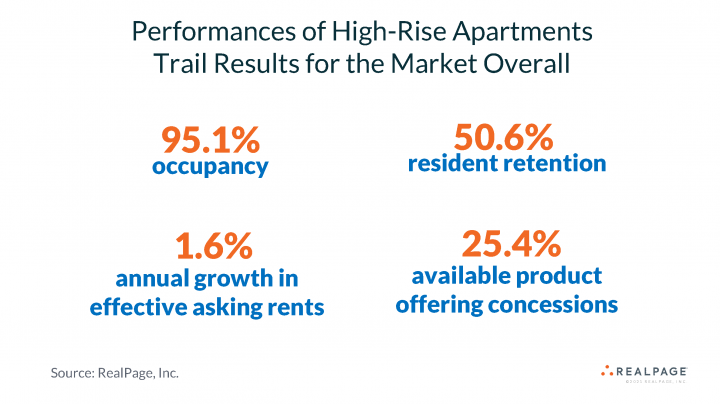 Persistent rent giveaways are limiting pricing power in the high-rise product niche. Concessions are offered on 25% of the nation's available high-rise apartments, compared to discounting on 16% of the available mid-rise units and 5% of the offered garden-style apartments.
Both high-rise and mid-rise apartments are struggling a bit on resident retention. The share of households who stayed in place when original leases expired in July came in at 51% for high-rise and mid-rise projects, way under the 58% retention figure achieved in low-rise properties. High-rise property resident retention got as low as 41% in late 2020. Prior to the pandemic, some 52% to 53% of residents in high-rise projects typically renewed their expiring leases.
It should be noted that 60% of the U.S. high-rise apartments examined here are located in gateway metros, defined to include New York and adjacent Newark-Jersey City, Boston, Washington, DC, Chicago, Seattle, the three Bay Area metros and Los Angeles. Apartment sector performances in the gateway metros are tending to run behind the results seen across the product spectrum in the rest of the country.
Looking beyond the gateway markets, towers are the performance laggards to some degree across Miami, Denver, Dallas, Atlanta, Houston and Minneapolis, all areas with sizable blocks of high-rise product.