Here's a List: Class A Apartment Occupancy Leaders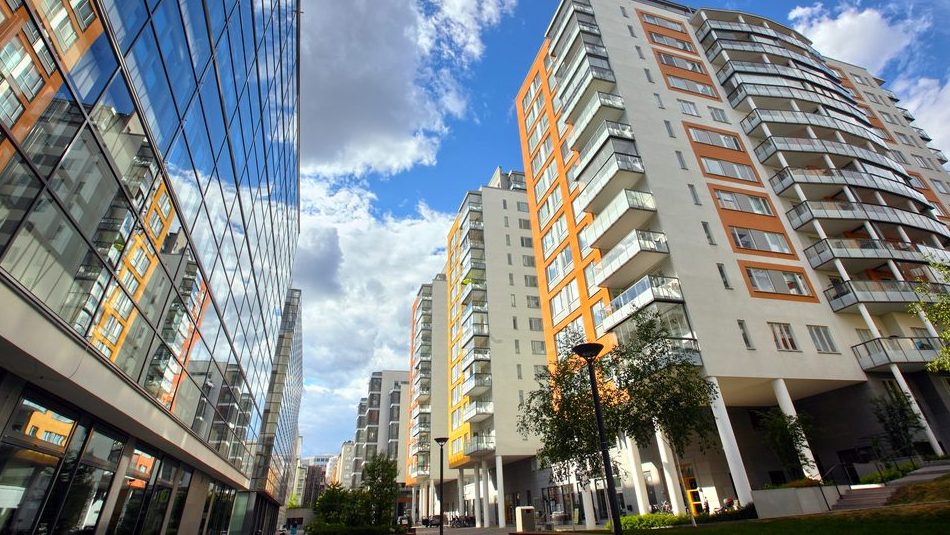 While demand for apartments across the U.S. remains strong, introduction of new product – almost all of it luxury stock – generally is leading to slight cooling in Class A product occupancy. Today's 94.8% occupancy rate for Class A units is 130 basis points under the 96.1% norm for all properties. Furthermore, Class A product occupancy dipped 20 basis points during the past year, in contrast to the occupancy increases recorded for both Class B and Class C properties.
However, Class A units remain jam-packed full in quite a few metro areas.
It's All Relative in New York
There's been lots of press coverage of late about the New York apartment market losing momentum, especially in the luxury rental segment. It's true that occupancy in Class A units is down a bit from earlier levels. Still, with Class A occupancy at 97.8%, the block of vacant units remains tiny by national standards.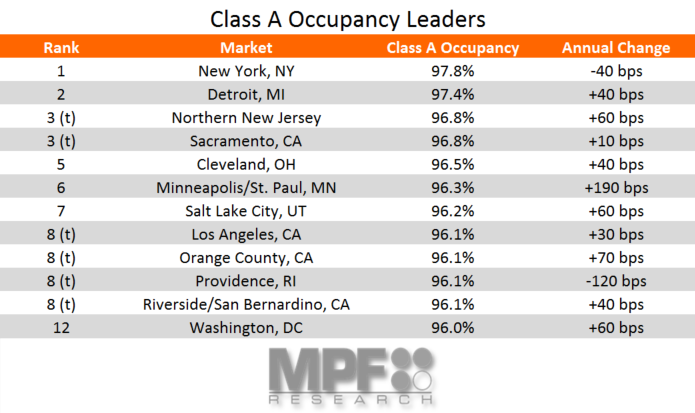 Limited Deliveries Help the Class A Occupancy Results in Some Spots
Not every metro is getting a big wave of new supply. Those that aren't, then, tend to maintain very tight occupancy at the top of the product food chain. Detroit, with Class A apartment occupancy of 97.4%, is a striking example of that pattern. Limited completions also serve as a positive influence on the top-tier product occupancy rate in places like Sacramento, Cleveland, Providence and Riverside/San Bernardino.
Minneapolis/St. Paul Makes a Move
In one of the more interesting metro-level shifts for Class A apartment occupancy, the rate in Minneapolis/St. Paul has jumped 190 basis points over the past year to 96.3%. Improved luxury unit occupancy reflects that completions in 2016 slowed to about 3,300 units from more than 4,600 units in 2015. However, with approximately 5,000 apartments scheduled for delivery in 2017, Class A occupancy in the Twin Cities could begin moving in the opposite direction pretty quickly.