Florida Apartment Performance Slows Notably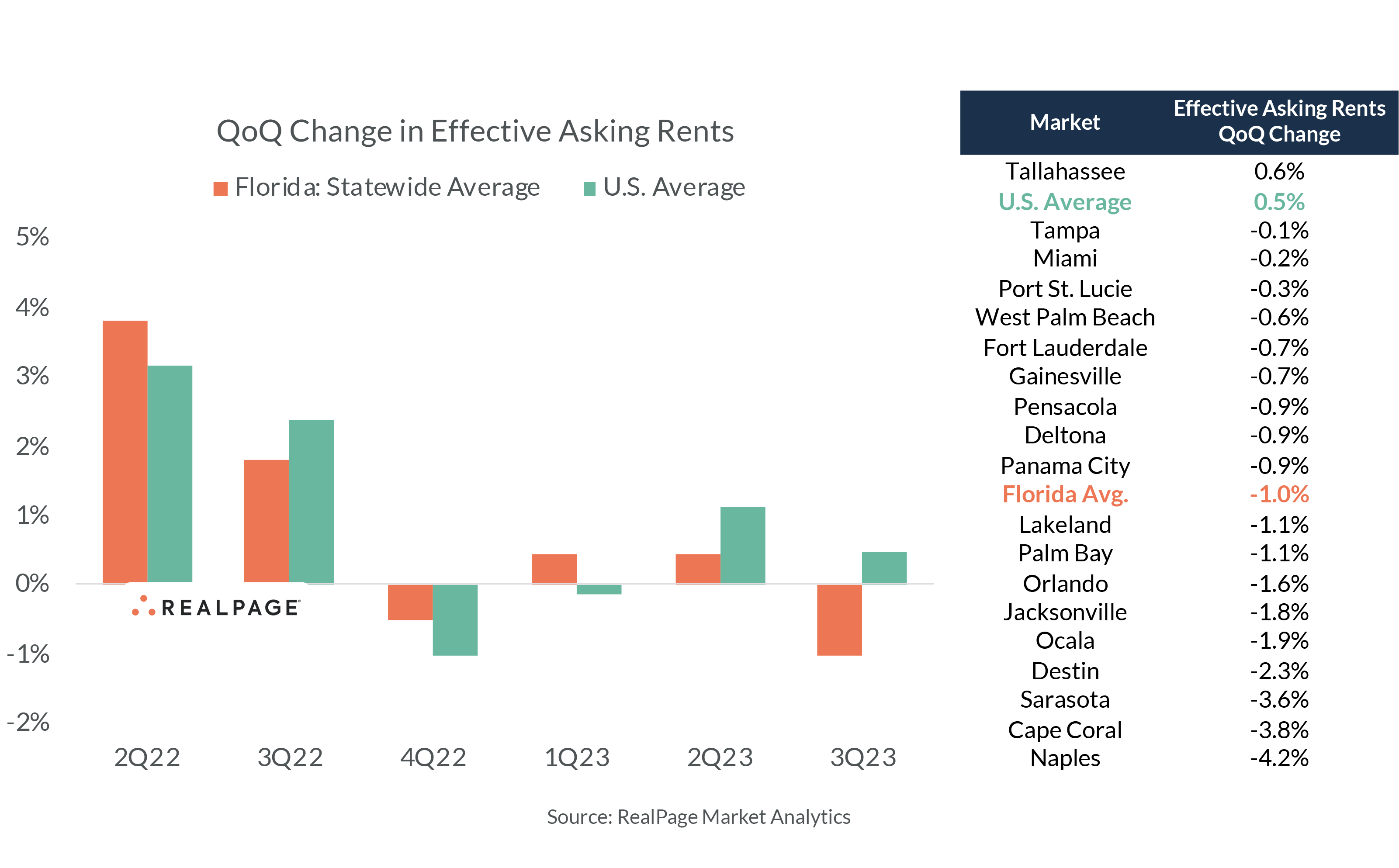 After raising rents notably in the heightened traffic of 2021 and 2022, apartment operators across Florida have pulled back in recent months. In the July to September quarter, Florida rents were cut by an average of 1%, which was quite a different move compared to the average U.S. increase of 0.5%, according to data from RealPage Market Analytics. Looking back, Florida's quarterly rent change performance bested the U.S. norm for the better part of two years, but all that changed in 2nd quarter 2023, when Florida markets started to underperform the U.S. average. That was the first time in which the U.S. saw quarterly rent growth surpass Florida rent growth since 3rd quarter 2022. And looking back even further, the past two quarters are only the fourth time since 2019 that U.S. price increases have outpaced Florida growth. Some Florida markets logged especially severe rent contractions in 3rd quarter, with the worst setbacks seen in Naples and Cape Coral – two small markets that logged nation-leading rent growth in the past five years. Out of all the Florida markets, only Tallahassee saw positive rent growth in 3rd quarter.
For more information on the Florida apartment markets, including forecasts, watch the webcast Market Intelligence: Q4 Florida Update.