Florida Markets with Strong 1Q Demand Tallies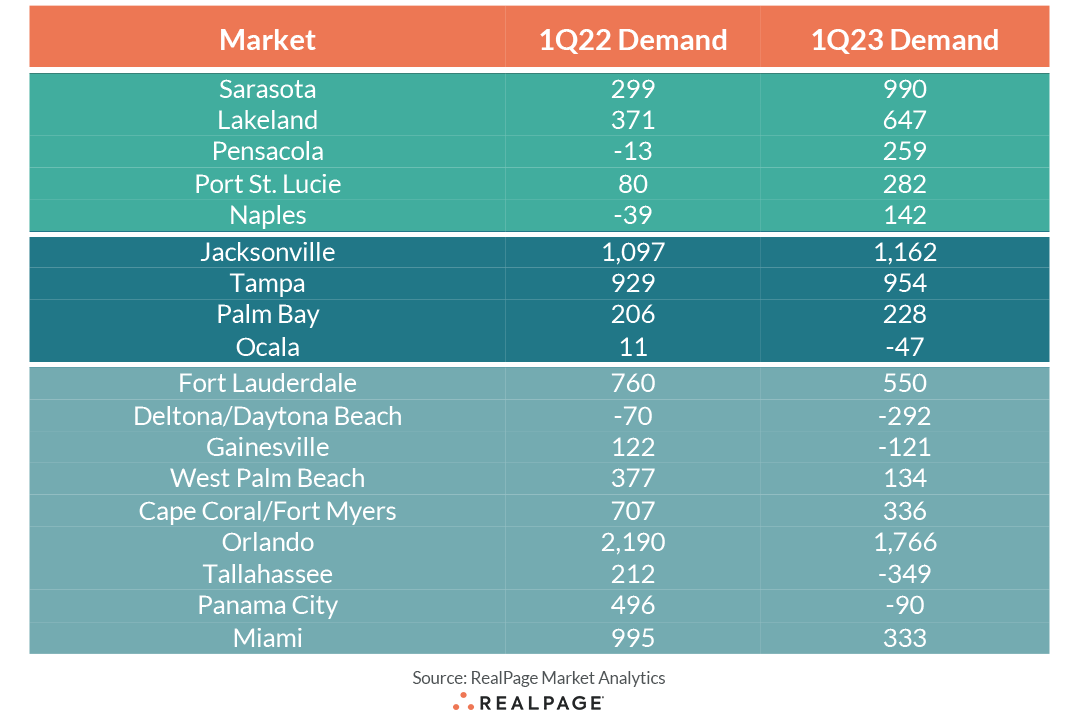 A handful of Florida markets managed an uptick in demand in 1st quarter 2023, with absorption climbing over 2022 levels. This is an impressive feat, given that these markets have seen notable strength for several years now, inspired by population increases. The Florida markets benefiting from improved demand volumes year-over-year were mostly smaller markets, and included retirement hot spots like Sarasota, Port St. Lucie and Naples. Also included was Lakeland, a smaller, more affordable option to nearby Orlando or Tampa, which both run about $300 more in monthly apartment rents. The panhandle beach town of Pensacola also recorded more demand in the early months of 2023 than in 2022. In fact, the top two improved markets – Sarasota and Lakeland – deserve additional mention, given recent new supply volumes. A handful of markets saw 1st quarter demand effectively match last year's tallies, including Jacksonville, Tampa, Palm Bay and Ocala. The remaining Florida markets among the largest 150 apartment markets recorded less inspiring results.
For more information on the state of the Florida apartment market, including forecasts, watch the webcast Market Intelligence: Q2 Florida Update.