Expensive Coastal Markets Heavy in Multifamily Permits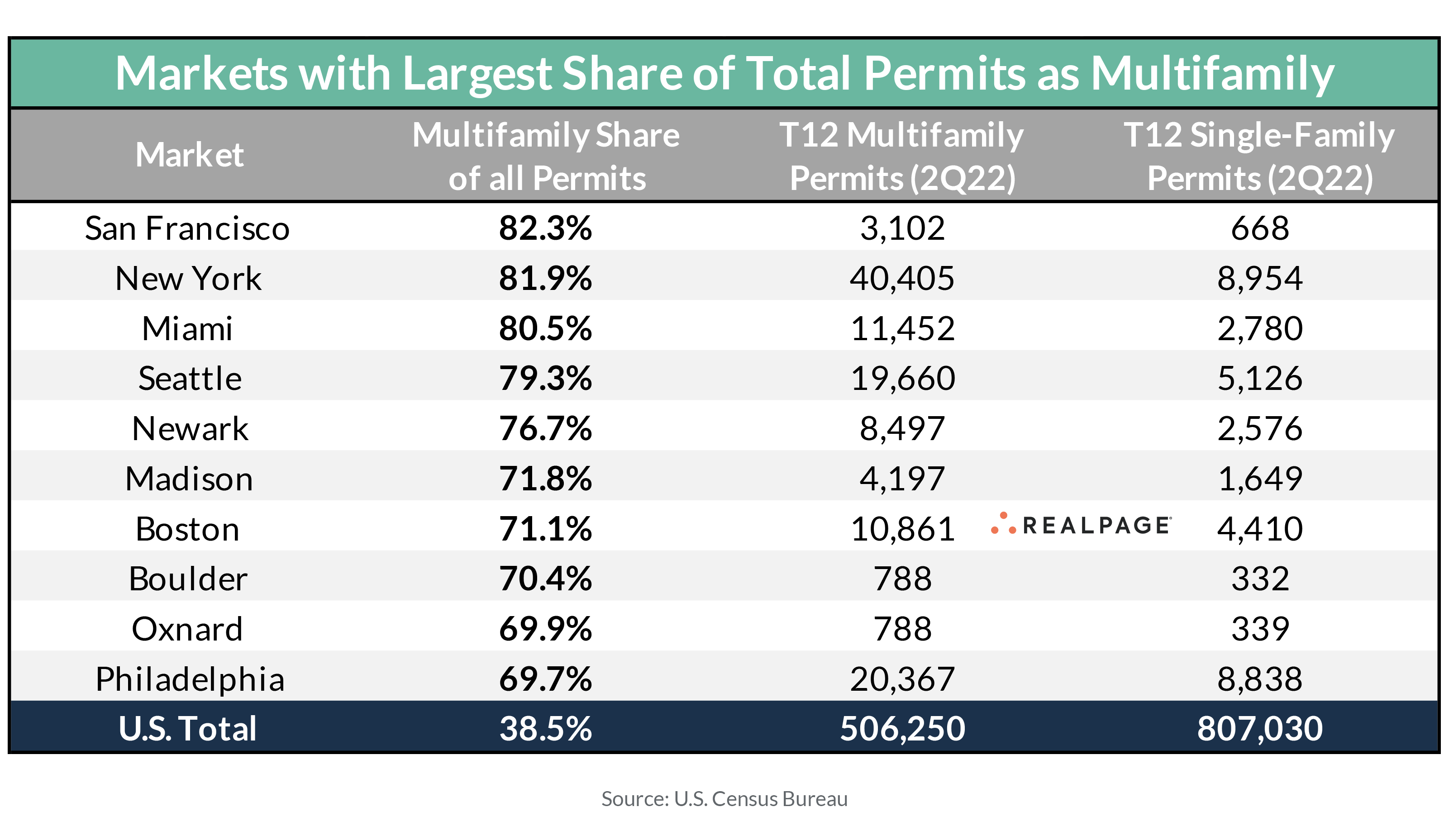 Permitting and construction for all types of housing has steadily increased over the past decade. In the year-ending 2nd quarter 2022, roughly 807,000-plus single-family units were permitted across the nation, according to data from the U.S. Census Bureau. Although that tally is effectively around a 15-year high mark, it remains well below the 2005 peak when some 1.2 million permits were issued. Conversely, multifamily housing permits are at a level not seen since the 1980s. The types of housing that are being permitted reflect a lot about local housing market patterns as well. Expensive coastal markets where land prices are at a premium (and therefore oftentimes cost-prohibitive for significant volumes of new single-family construction) show a huge share of local permits issued as multifamily housing. Geography places an influencing factor in some of these trends as well, with places like San Francisco, Miami, and even Madison further limited by available land due to nearby water features.
Read about the markets with the smallest share of multifamily permits.