Employment Concentration By Metro: Memphis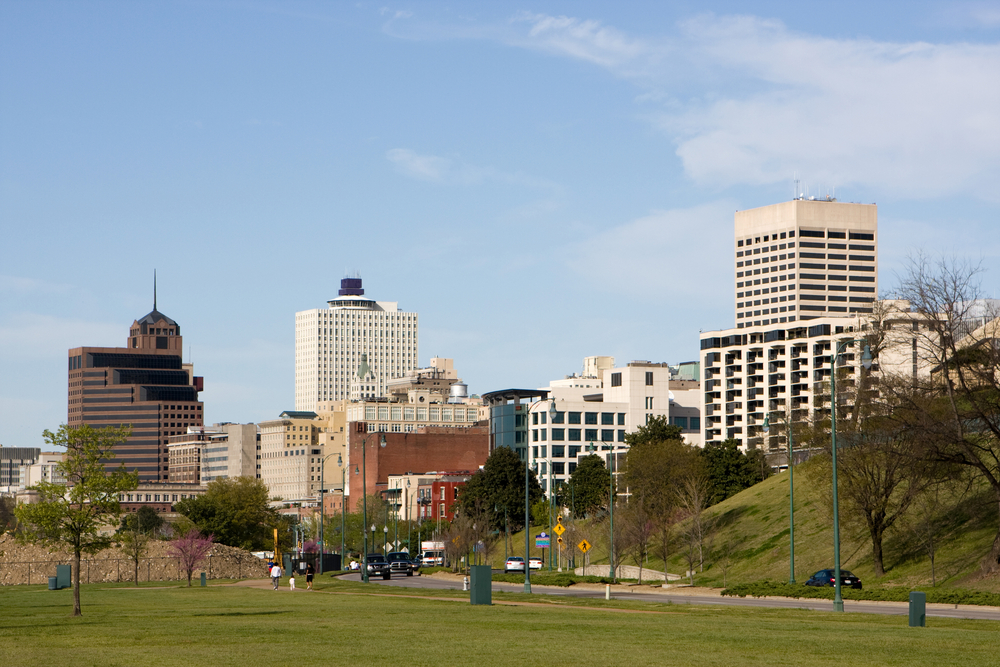 The mix of jobs in a metropolitan area has significant impacts on the local apartment market. For this reason, MPF Research has identified five U.S. metros that have outsized exposure to certain industries. The data for these rankings were obtained via the Bureau of Labor Statistics as of April 2015. In this blog series, we'll take a deeper look at the five metro areas and highlight unique characteristics that drive the employment makeup of each metro. We'll also a few other "runner up" metros that also have outsized exposure these five employment industries.

Among the metros that have outsized exposure to certain industries is Memphis. Roughly 10.7% of Memphis employees work in the Transportation and Utilities industry. That percentage translates to 65,900 Transportation and Utilities workers.
The Transportation and Utilities industry is comprised of two sectors, the Transportation and Warehousing sector and Utilities sector. The Bureau of Labor Statistics defines these sectors as:
Transportation and Warehousing sector: Provide transportation of passengers and cargo, warehousing and storage for goods, scenic and sightseeing transportation, and support activities related to modes of transportation. Establishments in these industries use transportation equipment or transportation related facilities as a productive asset. The type of equipment depends on the mode transportation. The modes of transportation are air, rail, water, road, and pipeline.
Utilities: The utilities sector comprises establishments engaged in the provision of the following utility services: electric power, natural gas, steam supply, water supply and sewage removal. Within this sector, the specific activities associated with the utility services provide vary by utility: electric power includes generation, transmission, and distribution; natural gas includes distribution; steam supply includes provision and/or distribution; water supply includes treatment and distribution; and sewage removal includes collection, treatment, and disposal of waste through sewer systems and sewage treatment facilities.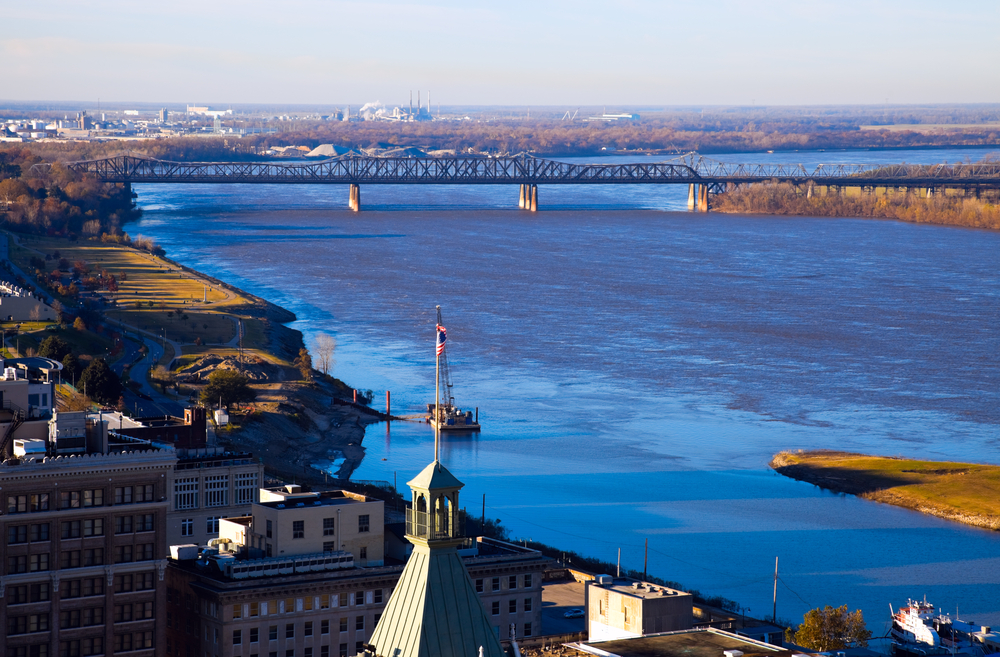 Because of its location on the Mississippi River, Memphis has developed into a major Mid-American commercial transportation hub. There are numerous highways and rail links that converge. Not to mention that Memphis' international airport hosts the world's largest airfreight terminal. Let's go a bit more in depth about major transportation in Memphis:
Intersection of two major highways:

I-40: third longest highway in the U.S., runs from Barstow, California to Wilmington, North Carolina. Here's another fun fact: the stretch on I-40 between Memphis and Little Rock is the third-busiest trucking corridor nationally.  Moreover, this I-40 was ranked as the nation's "Best Highway Segment" by Overdrive magazine in 2010 for a fourth straight year.
I-55: travels from LaPlace, Louisiana to Chicago, Illinois. Crosses the Mississippi twice (once in Memphis and a second time in St. Louis).

Three interstate highways are being planned to be built in the Memphis area, which include:

I-22: Will be 213-miles long, running from Memphis to Birmingham, Alabama.
I-69: An incomplete highway that serves the cities of Union City, Troy, Dyersburg, and Memphis. Is being considered to have parts built as a toll road. Fun fact: This "superhighway" will connect Canada to Mexico and Memphis will serve as the halfway point of that 2,600-mile route.
I-269: Partially completed outer beltline around Memphis. As of 2014, only one section was open to traffic, but has signs that read "Future I-269 Corridor."

Memphis also has more U.S. Highways than any other city in the southeastern area of the U.S. – seven to be exact: (Highway 51, Highway 61, Highway 64, Highway 70, Highway 79, Highway 72, and Highway 78).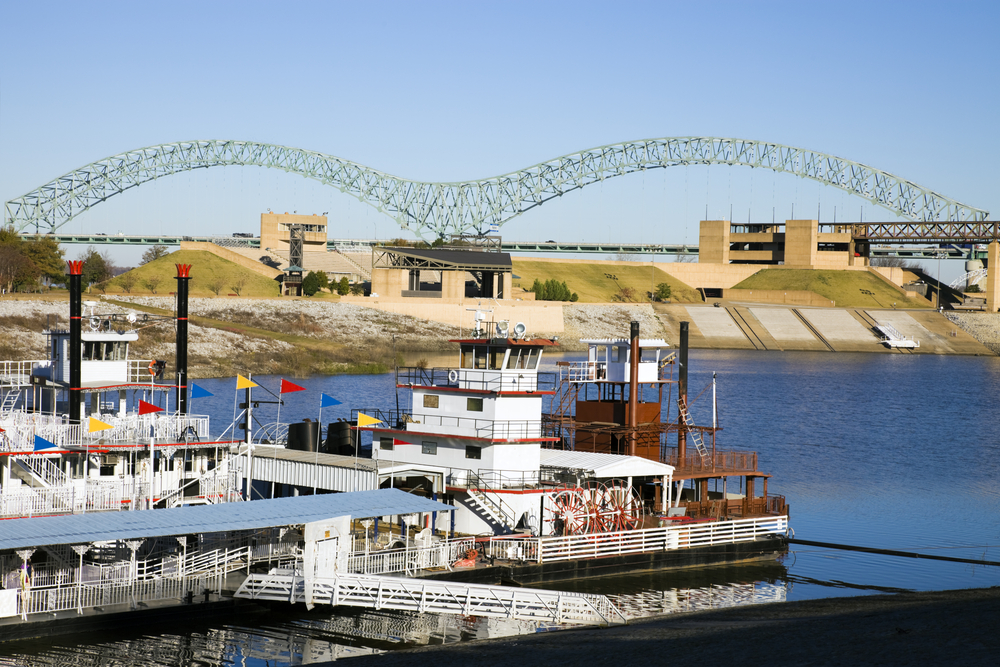 Memphis has one major rail passenger station:

Memphis Central Station: Renovated in 1999. This is the third-biggest center in the U.S. (behind Chicago and St. Louis).
Home to nine operational rail yards that have a total container capacity of over 2 million annual lifts.
Including Canada and Mexico, Memphis' trains can reach 45 states within two days.

Home to the Memphis International Airport: As of 2007, this airport handles more cargo than any other airport worldwide.

Memphis International Airport is the largest economic driver in Tennessee. As of April 2013, it had an economic impact of $23.3 billion annually. 3% of the time, weather does not impact operations at the Memphis International Airport.

Also home to the 2nd largest cargo port on the Mississippi River: The International Port of Memphis. This is the 4th largest inland port in the U.S.
Seeing as Memphis is a major transportation hub, it is no wonder Memphis' two largest employers are under the Transportation and Utilities category:
FedEx: In 1973, FedEx moved its corporate headquarters from Little Rock, Arkansas to Memphis. Memphis was chosen before of its geographical location, and also, quite surprisingly, because of its weather. Let me explain – Memphis' weather is rarely a problem and therefore doesn't cause closures at the airport. FedEx is currently Memphis' largest employer, with 32,000 employees. FedEx is listed on the Fortune 500 list, ranked 65th as of 2015.
International Paper: This is Memphis' second-largest employer in the region. International paper relocated is global headquarters to Memphis in 2005. This company is nationally recognized as having global business in paper distribution, packaging, and forest products, including building materials. In the Memphis area, International Paper employs nearly 2,300 people. International Paper is also a Fortune 500 company, ranking 114th on the list as of 2015.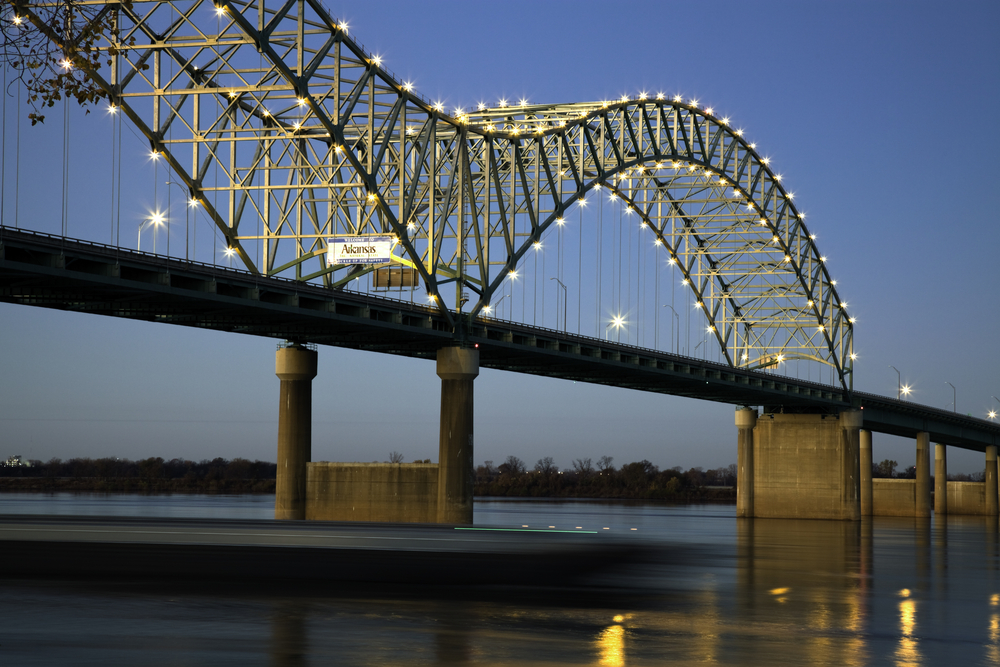 Moreover, not only is Memphis home to the FedEx World Hub, it also serves as a major hub for UPS, the U.S. Postal Service, and the Air National Guard.
Just a few more rankings/fun facts involving Memphis' Transportation and Logistics segment:
In 2014 Memphis was ranked as the top "Logistics Leader" for air cargo by Business Facilities magazines.
Memphis has ranked among the top three exporters of paper and paper products since 2008. Specifically in 2014, over $1.3 billion paper products were exported out of Memphis.
In 2012, Memphis took the title of "Best Logistics Infrastructure" given by Global Trade
Runners Up
There are a few more metros that should be mentioned that have high exposure to the Accommodation and Food Services industry. Keep in mind, though, that there is at least a 14-point difference between the percentage of Accommodation and Food Services industry workers in these metros compared to Las Vegas. These metros include:
Fort Worth: Approximately 7.5% of the workforce here (or 74,600 individuals) are employed in the Transportation and Utilities industry. AMR/American Airlines at DFW International Airport is Fort Worth's largest employer, as 24,000 people work for the company.
Riverside/San Bernardino/Ontario: Approximately 6.9% of the workforce (or 92,100 individuals) are employed under the Transportation and Utilities umbrella. Amazon has three fulfillment centers in the area: a 950,000 SF fulfillment center in San Bernardino, a 1.2 million SF facilities in Moreno Valley, which has at least 1,000 employees, and a 700,000 SF center in the Redlands.
Indianapolis: About 6.4% (or 64,100 people) of the workforce are employed in the Transportation and Utilities industry. The cargo airline, FedEx Express, operates a national hub here, which is the second-largest hub operation worldwide, only behind the Superhub in Memphis.
Miami: Around 5.9% of the workforce in Miami (or 66,400 people) work in the Transportation and Utilities industry. Two of the top five employers in Miami are in the Transportation and Utilities segment: American Airlines (11,031 employees) and Florida Power & Light Company (3,011 employees). Also making the top 20: AAR Corp. – Federal Express (1,161 employees), Aircraft Services (1,160 employees), Ryder Integrated Logistics (1,106 employees), and LATAM Airlines/Klan Cargo (900 employees).
---
(Image Source: Shutterstock)