East Coast Revenue Growth Trending Ahead of National Norms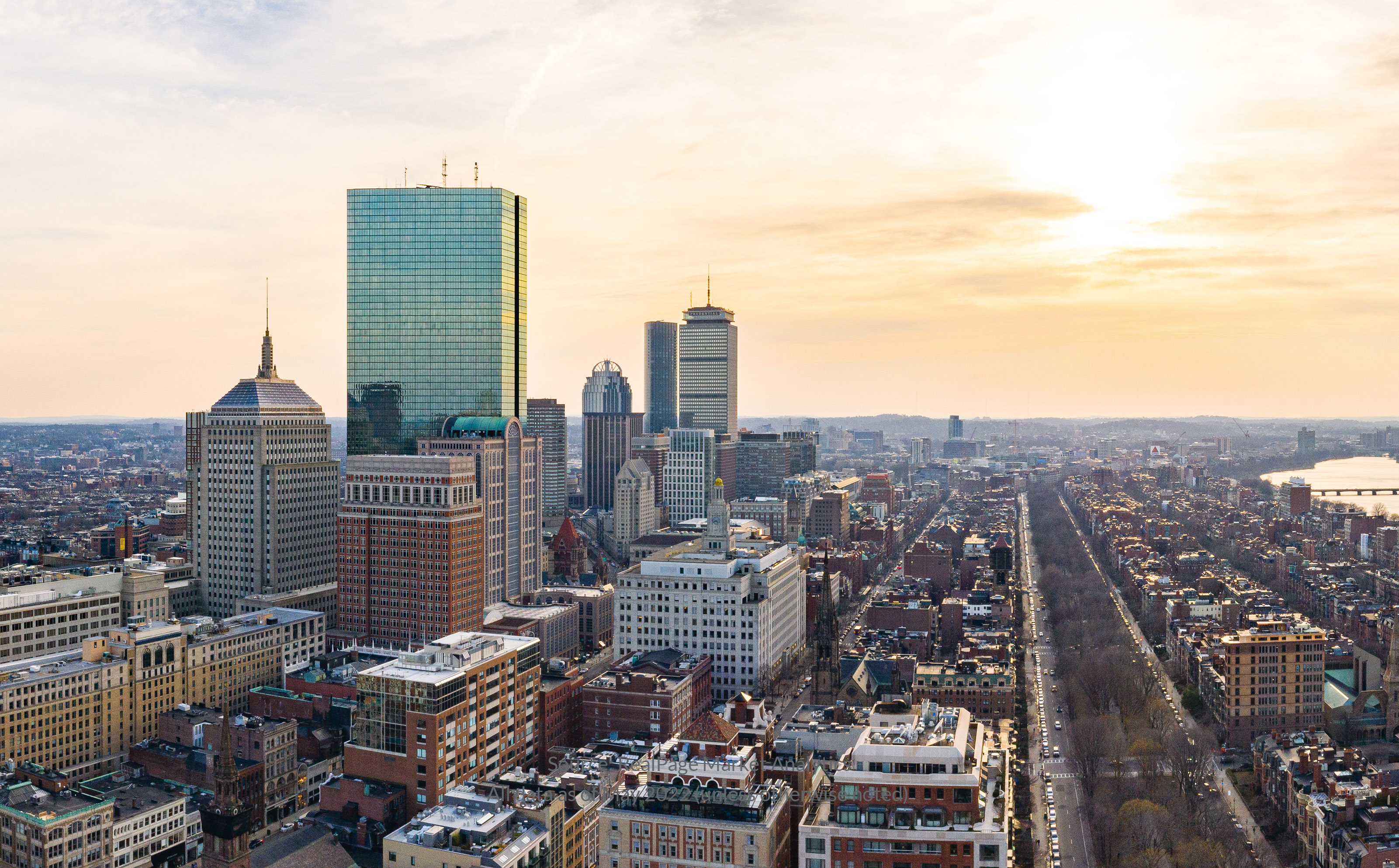 Among the large markets along the U.S. eastern seaboard between Virginia and Maine, revenue growth has been trending ahead of national norms.
Since early 2012, Boston's annual revenue growth has outpaced the U.S. average 80% of the time. That's an impressive 33 quarters ahead of national norms, though that story has changed in more recent quarters. As of May, year-over-year revenues increased by 15.4% in Boston, matching national trends.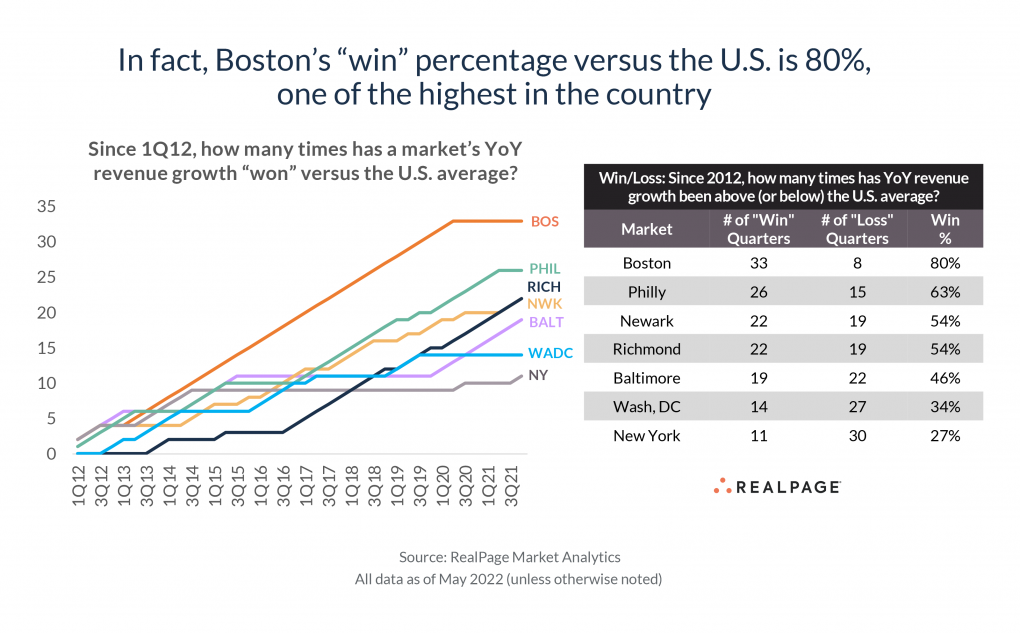 Historically stable, Philadelphia revenue growth rarely gets too far from the U.S. average. However, in the past decade or so, Philadelphia revenue growth trended ahead of national norms 63% of the time.
When looking at price-per-unit, Philadelphia also looks pretty stable and roughly on par with the U.S. average. However, prices in Philadelphia have grown by a stunning 160% in the past decade, which is the largest increase among the East Coast markets.
Alternatively, Washington, DC and New York have struggled to match U.S. revenue growth levels since 2012.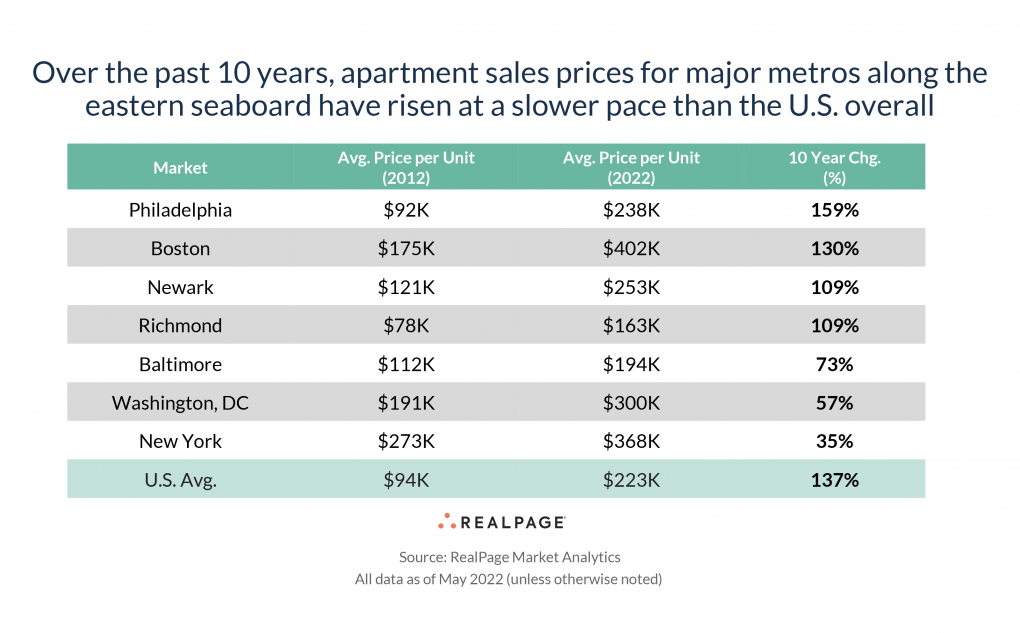 Meanwhile, pricey Boston ranks as the most expensive in the region and one of the most expensive nationwide for price-per-unit at $402,000 per door. That price is up 130% since 2012 – slightly below the national increase of 137%.
Washington, DC and New York have failed to realize the same performance levels. Prices for individual units in those markets are up less than 60% over the past decade.
For more information on the apartment markets in the East Coast region, including forecasts, watch the webcast Market Intelligence: Q2 East Coast Region Update.