After Pandemic Decline, East Coast Apartment Markets Rebound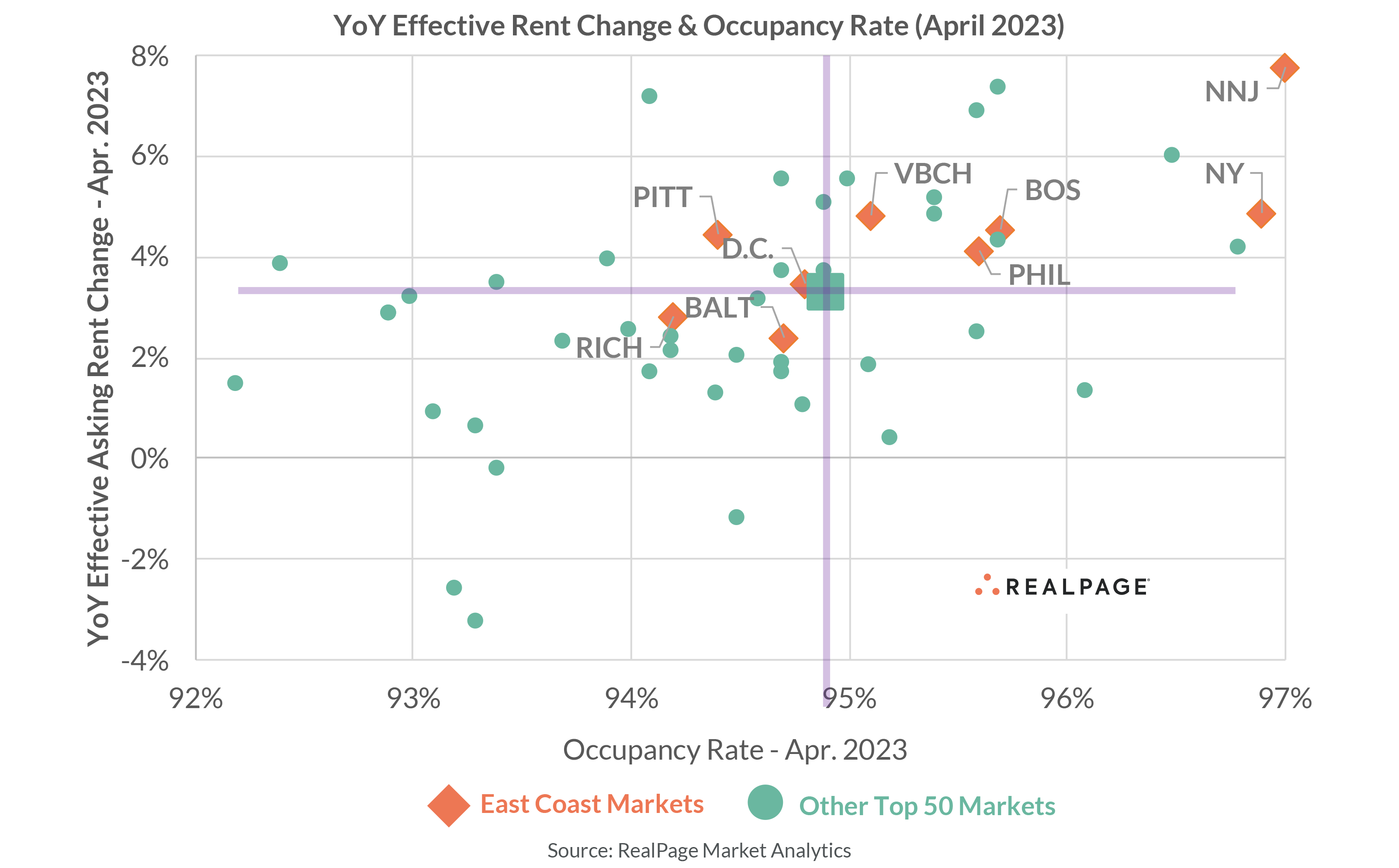 East Coast apartment markets tend to perform better than much of the U.S. when looking at occupancy rates and effective asking rent growth. As of April 2023, occupancy showings outperformed in all East Coast markets except for three – Baltimore, Richmond and Pittsburgh. For rent growth, all but two – Baltimore and Richmond – outpaced the U.S. norm. Northern New Jersey is the big winner among the East Coast markets, with occupancy of 97% and rent growth of 7.8%. both coming in well ahead of national averages. New York outperforms for both as well, but the occupancy performance stands out in a more pronounced way at 96.9%. While these larger, more expensive apartment markets along the East Coast saw deep decline during the worst setbacks of the pandemic, it's clear that the remote-friendly working environment didn't damage their stability. On the other hand, some of the West Coast markets have seen some difficulty triggered by economic headwinds from the tech sector.
For more information on the state of the East Coast apartment market, including forecasts, watch the webcast Market Intelligence: Q2 East Coast Region Update.