Atlanta Rent Collections Trail Most U.S. Markets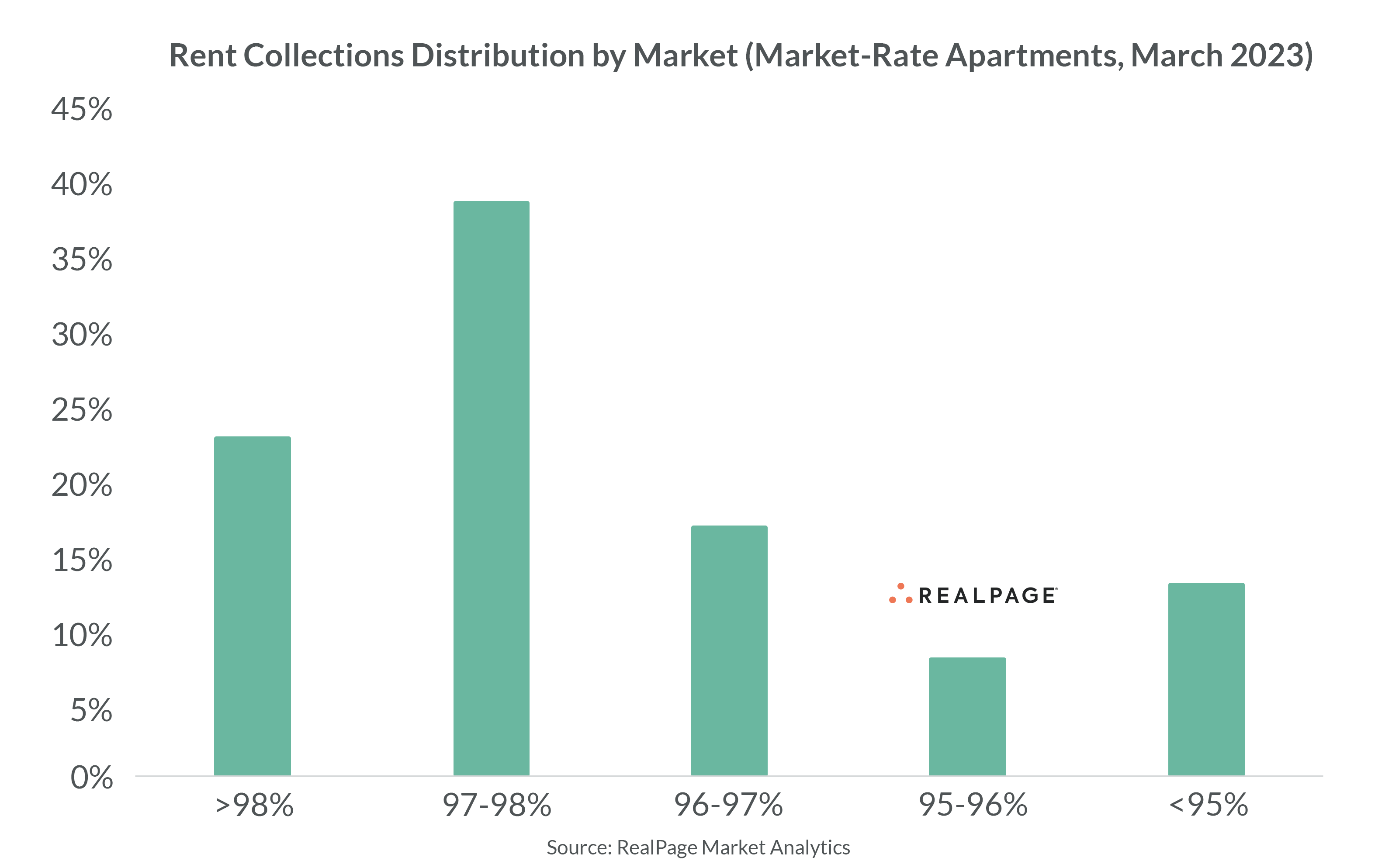 Atlanta apartment rent collections have paced well behind the U.S. average in recent months. In March 2023, about 93% of billed rent was collected in the Atlanta apartment market. That was one of the lowest in the country, topping only New York at 86.9%. Other markets to see collections at or below 94.4% in March included Baltimore and California locales Oakland, Los Angeles and Sacramento. One thing that makes Atlanta stand out in this crowd is that it's a Sun Belt market. Most other Sun Belt peers are doing much better for this measure. A trailing performance, however, is not out of character for Atlanta. Looking at previous apartment market slowdowns such as the Great Recession, Atlanta does tend to be more sensitive to decline that other Sun Belt markets like Dallas.
For more information on the state of the Southeast apartment market, including forecasts, watch the webcast Market Intelligence: Q2 Southeast Region Update.