Apartment Performance Rapidly Cooling in Atlanta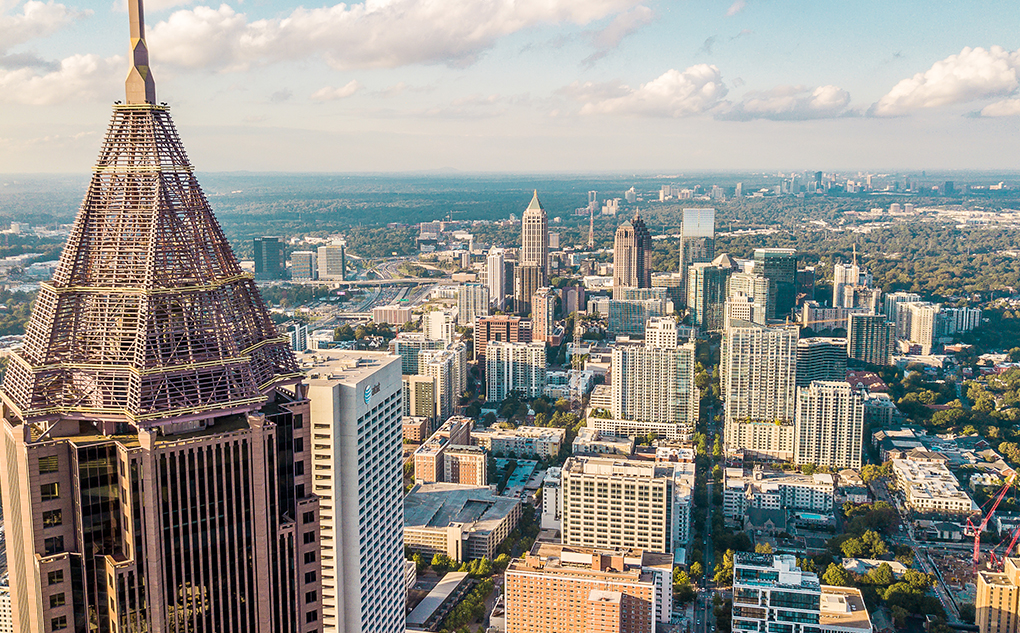 Posted September 13, 2023
Solid apartment demand in Atlanta hasn't been enough to keep up with all-time-high new supply levels, pushing occupancy and rent change to recent lows.
Along with most other Sun Belt apartment markets, Atlanta performed well in the past few years, bolstered by a thriving economic recovery after the COVID downturn of 2020 and solid in-migration from more expensive areas of the country. While Atlanta was a supply powerhouse before this influx of new residents occurred, the sudden rush to the market inspired apartment developers to double down on their already sizable development pipeline. And now, in 2023, apartment market fundamentals in Atlanta have cooled as supply does what it is meant to do – balance out the market and put downward pressure on rents.

At first glance, 455 units of demand in the year-ending 2nd quarter seems low, and it is, especially in comparison to the absorption this market has seen over the past five to ten years. But 2nd quarter demand, specifically, was very strong – some of the best nationwide – at nearly 3,000 units, making up for previous losses and pushing the annual volume into positive territory.
Demand has been unable to keep up with concurrent delivery volumes, however. New apartment deliveries hit an all-time high of 16,715 units in the year-ending 2nd quarter. Only Phoenix logged more new completions in the past year.
And apartment developers aren't finished with Atlanta just yet. Another 36,575 units are under construction here, a volume set to grow the existing base another 3.9%. Roughly 22,000 of those units are scheduled to complete in the coming year, which will hit another all-time high Additionally, Atlanta was #4 nationwide for permits as of July, besting only the construction powerhouses of New York, Houston and Dallas.
Adding to the investment attention spotlight on Atlanta, the market is #3 nationwide for the volume of build-to-rent properties underway.
All this new supply activity has pushed apartment occupancy down to a decade low. As of August, Atlanta occupancy hit 92.6%, the lowest showing here since February 2014. While occupancy rates have come down in the nation overall as well, the decline in Atlanta has been more notable. Back in July 2021, occupancy in Atlanta matched the nationwide showing of 96.9%. Since then, Atlanta rates have come down by 430 basis points (bps), while the decline in the U.S. overall was half as bad at 240 bps. As of August 2023, the U.S. overall is clocking in at 94.5%, nearly 200 basis points (bps) ahead of Atlanta.

The recent occupancy decline across Atlanta has been pretty balanced across urban and suburban submarkets. Suburban submarkets have lost a little bit more ground than urban centers since 2021, but August occupancy rates are tightly clustered across the market.
Class C stock lost more ground in the past two years than Class A and B properties. As of August, occupancy was at 91.8% in the more affordable Class C product line, and that rate was down 500 bps since July 2021. Class A and B stock are closer to 93% occupied, with rates coming down by more mild declines of around 350 to 400 bps.
Annual effective asking rent change turned negative in Atlanta in May 2023, and has been getting worse since. In the year-ending August 2023, prices were cut by 3.7%, the market's worst showing in two decades.

Again, the performance across Atlanta submarkets was pretty balanced. Urban core subs saw a bit more decline in rents, but it wasn't much worse than the downturn seen in the suburbs. The asset class performance also tracked the occupancy performance, with rents coming down more in Class C stock in the past year than in the Class A and B units.