Apartment Renewal Conversion Is Trending Upward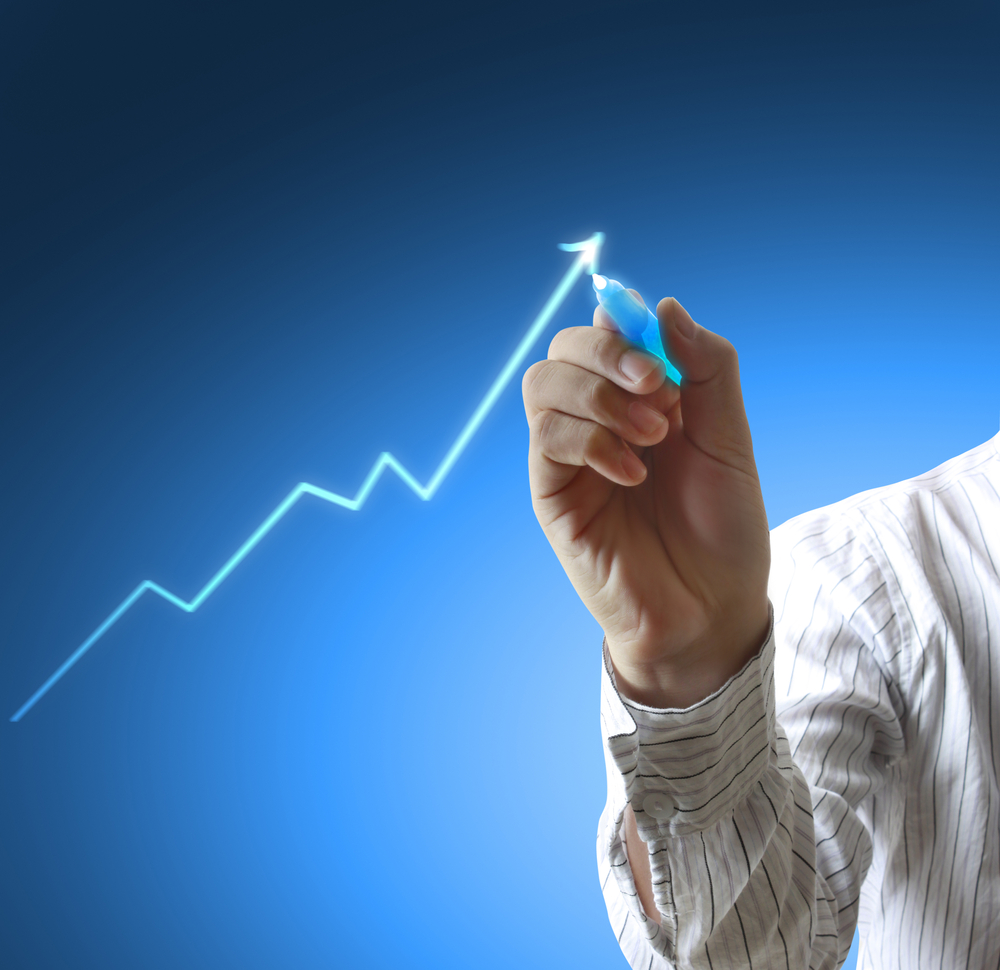 Renewal conversion is a valuable metric that measures whether a resident renews their lease. Simply, it is a lease that converts into a renewal. And based on economic factors, renewal rates can vary wildly from one metro to the next. But looking at the national level, resident retention has been trending upward for more than five years. More recently, the renewal conversion rate was 54.4% in March 2017. That's 240 basis points above the reading reported in March 2012, when the rate of renewals was 52.0%. The macro trend points to less renter mobility nationally.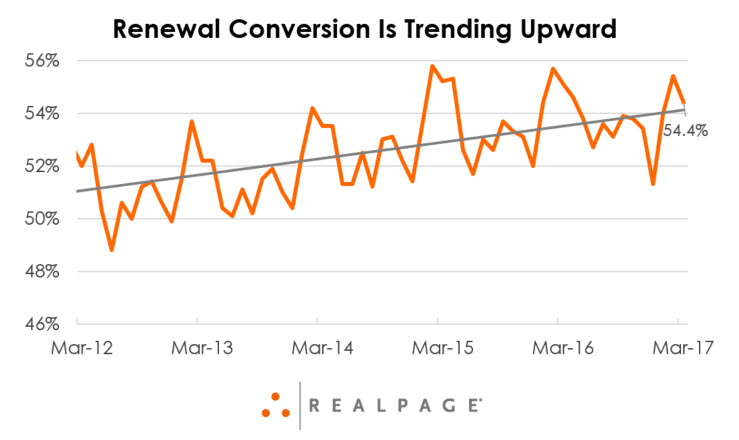 Renewal conversion rates have remained above 50% each month since January 2013. The peak came in February 2016, when 55.7% of expiring leases were renewed. Meanwhile, leases renewed in March 2017 included a 4.5% increase in monthly rents, on average. That's in line with the average renewal rent increase since 2013.
When looking at the retention rates of the nation's biggest metros, a regional trend emerges. All 10 metros with the highest retention are located in the Midwest and Northeast. Conversely, the 10 metros with highest resident turnover are in the South and West regions. San Antonio, Phoenix, Portland, Tampa and Denver consistently record some of the highest resident turnover nationally. All low retention markets posted turnover rates higher than 50%, indicating that residents were more likely to move out at the end of their lease than renew. Meanwhile, less mobile markets like Milwaukee, Philadelphia, Detroit and Minneapolis tend to have lower turnover and less aggressive renewal rates, indicating operators in those markets are more focused on preserving occupancy.
One key takeaway here is that markets with higher turnover, on average, posted stronger renewal rent growth. High turnover markets recorded renewal rent growth of 5.1% on average, compared to 3.9% for the high retention markets.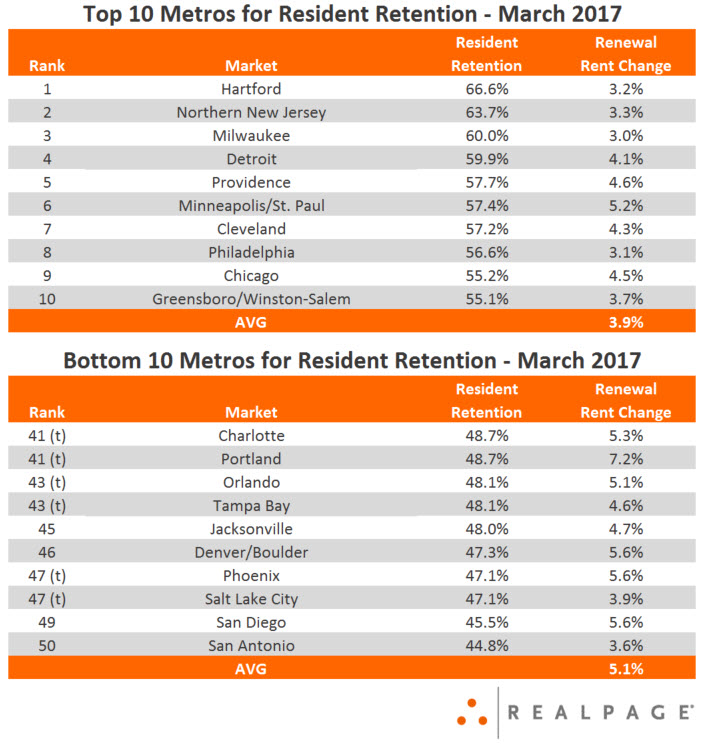 While resident retention is increasing across the board, metro and regional trends are still a factor. While conventional wisdom tends to favor high retention rates, markets with higher turnover tended to post stronger performances in terms of revenue growth. However, the optimal retention rate varies by metro. The bottom line is that operators can leave money on the table when a resident chooses to renew.
Operators with high turnover have more opportunities to push rent growth, and thereby drive the top line.