Most Americans Keeping Up with Rent Payments Amid COVID-19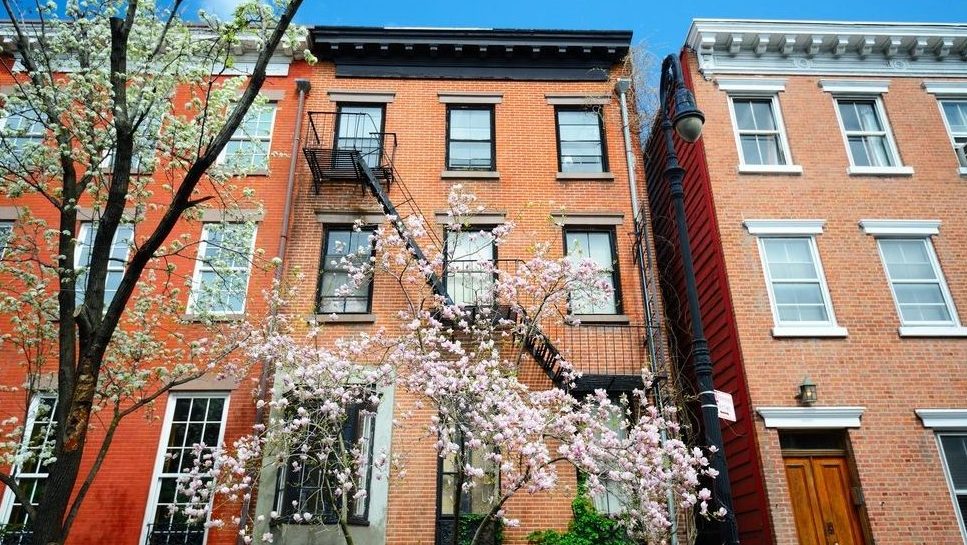 Two weeks into April, most of America's apartment renters have paid their rent, the National Multifamily Housing Council (NMHC) announced Wednesday.
Through April 12, 84% of residents in the nation's occupied apartment units paid April rent, NMHC said, citing payments data from RealPage, Inc. and other multifamily technology providers. That's quite an increase from the 69% that had paid rent in the first week of the month, typically known as rent week.
NMHC shared these results on a webcast Wednesday, which included expert insight from Camden Property Trust CEO Ric Campo and Avanath Capital Management CEO Daryl Carter.
"We feel pretty good with this pace," Campo said. "The numbers [NMHC] is showing indicate people are paying their obligations. When you think about it – these folks are at home. Office buildings are empty. Retail centers are empty. Apartments are full. Some that have job dislocations are obviously having more trouble with that, but people understand they need to pay their rent because of the services our industry is providing to them."
Carter echoed Campo, saying that Avanath's collections have been strong, indicating many residents are still working and getting a paycheck. For now. "I have perhaps more concerns for May, but we're pleased for now with our collections for April," Carter said.
With 84% of rent payments complete by the second week of April, the market is not far behind the 91% of payments seen in the first two weeks in March 2020 and 90% in that same time frame in April 2019. That's only a six or seven-percentage-point difference from month-ago and year-ago figures.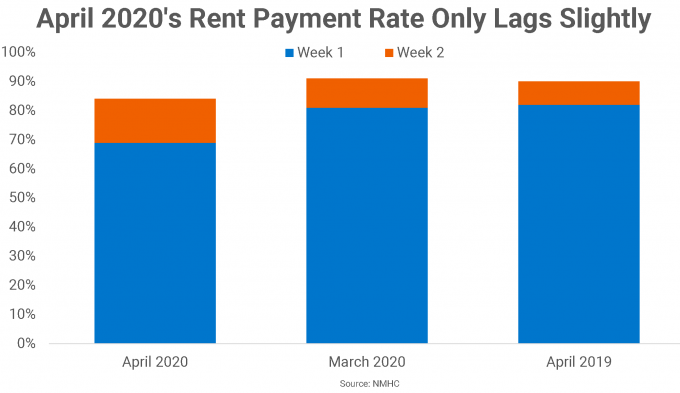 May could look different, for a couple reasons, both related to the CARES Act. First, unemployment continues to rise as Americans continue to file under the broadened parameters of the CARES Act. Also, stimulus checks have started to appear in some American's accounts, meaning renters might have more liquidity to pay rent in May.
RealPage Chief Economist Greg Willett's initial reaction to April's week two figures was relief. "We knew, given the size of job cuts that have occurred, there would be some challenges. But what I see is manageable. From my perspective, these are some good numbers."
Class C units are lagging rent payments in Class A and Class B properties, but only by about 5%, which is a smaller delta than initially expected, Willett said. "We also see better payment numbers in business service and technology-heavy markets – those can move to a work-from-home environment pretty easily, while there's more of a struggle in hospitality and retail-oriented markets," Willett said.
Catch NMHC's webcast on-demand here.