Episode 2: Darren Williams, President/Founder, Portico Property Management
Get a rare glimpse into the collaborative ownership structure of Portico Property Management and the benefits of shared participation. Learn how maintaining balance and focus while encouraging individual growth and exploration creates an energized organization. And see how Darren Williams' teams routinely push the boundaries of what is possible in the apartment industry.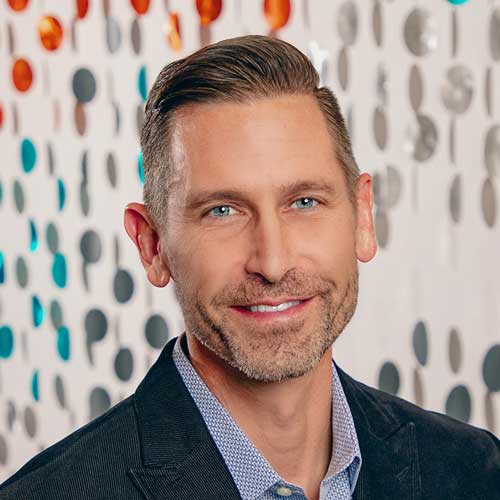 Andrew Bowen
Vice President & Industry Principal
RealPage, Inc.
Andrew Bowen serves RealPage customers and partners as a Vice President and Industry Principal dedicated to the Institutional and Build-to-Rent spaces. For over a decade, his focus has been on the tools that help investors and operators of multifamily real estate drive yield through better leveraging data and analytics.
Considered one of the experts on revenue management in multifamily, he is a regularly featured speaker on both the webcast and conference circuit, bringing a passion backed by over 20 years of operational experience to the conversation.
Andrew holds a Bachelor of Science in Aquatic Biology from the University of California at Santa Barbara. When not pontificating on the future of the industry, you can usually find him either in the gym or on the lake with his two grown "boys" and his wife of 25 years.
Darren Williams
President/Founder
Portico Property Management
Darren began his career in the multi-family industry as a lowly resident assistant at Arizona State University. There he learned important leadership lessons like how to win friends and influence people while pouring their beer down the sink.
Prior to starting Portico in 2011, Darren was the Vice President of Operations at Verde Apartment Communities where he oversaw the development of 5,000 construction units throughout the four major MSA's in Texas. He has supervised the management of over 100,000 units in his career throughout the nation, along with overseeing 50+ new construction projects. During his career, Darren has helped to acquire, build, and manage over two billion dollars in multi-family real estate.
Darren holds a Bachelor of Science in Political Science and a Masters of Business Administration from Arizona State University. His passion remains focused on building the very best teams.