Ramping Up Student Leasing as Universities, Colleges Near Return This Fall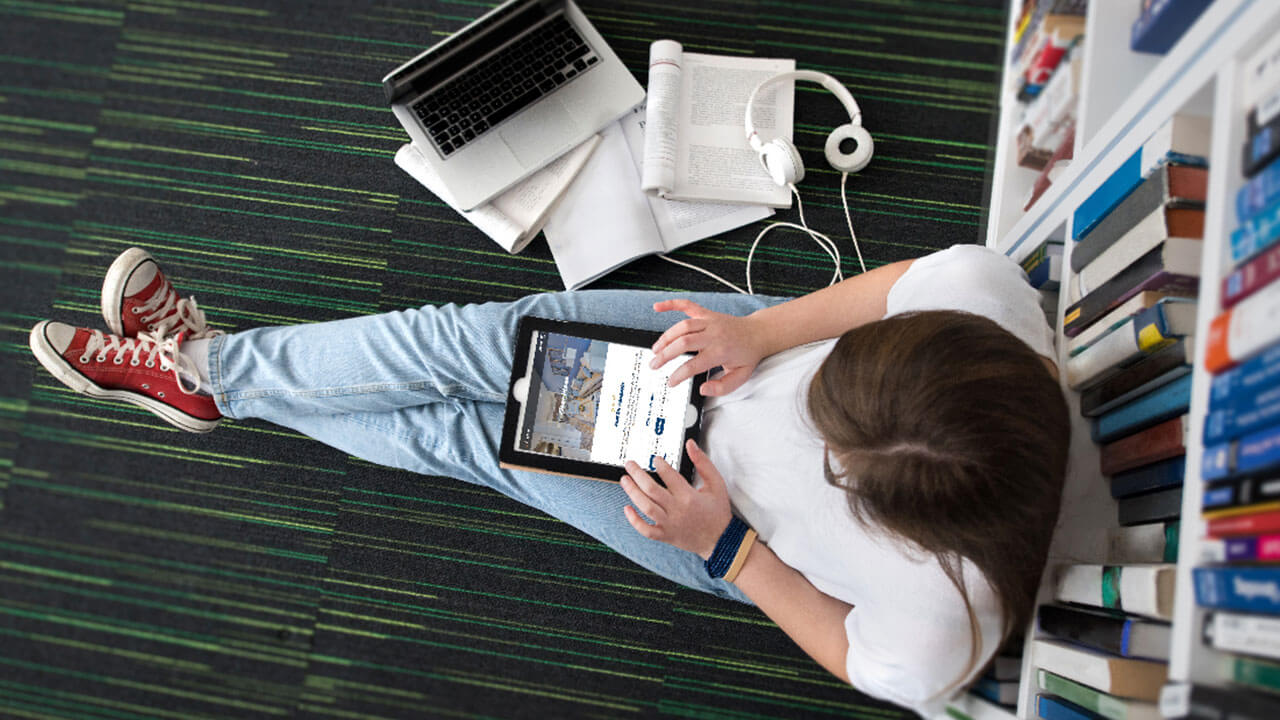 A big topic in student housing is how the industry will ramp up leasing for the 2020-21 school year, given uncertainties when, if and how colleges and universities resume classes.
At the onset of COVID-19, student housing had entered the prime preleasing season, and velocity was following a similar trajectory as previous years. The fundamentals looked good heading into Spring Break and properties nearer to campus were outperforming those farther away, according to RealPage data.
Despite the setback to the spring semester and while many questions remain, a recent survey said that student housing operators are optimistic about the fall.
A few universities have already announced plans for resuming and more are expected to share details shortly. However, time is running thin. In a webinar hosted by Student Housing Business, Peter Stelian, CEO of Blue Vista Companies, said the industry only has a few weeks to chart a path.
"Between June 1 and June 15, universities need to make a decision on what the fall semester is going to look like," he said. "We have at most 60 days before the answer is clear on what universities are doing for the upcoming academic year."
Preleasing offers a good sign of the market's status
In the meantime, student housing operators are leasing, even though the pace has slowed from the 60-70 percent lease rate typical for this time of year. That's something to build upon
"While student operators are behind on their percent preleased, they are still signing leases, even if at a lesser volume, which is a good sign of where the market is at," RealPage Industry Principal Jennifer Hewett said.
She and others expect student housing to come back swiftly. Some universities are projecting solid enrollment numbers, even without or reduced in-class instruction. And students would rather be on campus in a classroom rather than just learning from remote sites.
"Recent student surveys indicate that students still want to be on campus, even if universities limit the Fall semester to virtual learning," Hewett said. "Students want to be in the community with their peers and in the academic setting with accesses to the resources that campus life provides."
While waiting for most universities to announce their fall plans, the window is narrowing for operators. They are going to have a condensed amount of time over the summer to get leased up and ready for turn in August that has a lot of new wrinkles.
During lease-up, operators must consider the cleanliness of the property, the ability for social distancing in common areas, and challenges that traditional roommate matching of students. Operators will have to juggle those students who might not feel comfortable rooming with someone they do not know.
When the rush comes, all hands will need to be on deck.
Packing months of leasing into a few weeks
Student housing technology platforms are poised to be in their finest hour, especially those that manage the full lifecycle of leasing, marketing and living. The best can help operators pack months of leasing into a few weeks.
Property management technology has been a constant in the student housing industry and getting better. Digital leasing, marketing and resident technology have become essential tools, along with 3D floor plans and online tours, to attract and retain residents.
But some platforms are fragmented, focusing only on streamlining processes or financial reporting. Little attention has been given to marketing toward student living lifestyles.
But that has changed, and it's more valuable to operators now than ever.
An all-in-one leasing, marketing and living platform that provides a single experience for prospects and operators to drive occupancy and build a sense of community online are saving time and money. The end-to-end online leasing process punctuated with communication through an online portal is a powerful combination during any economic climate, Hewett says.
As students and parents seek information while leasing offices are short on staff, a student housing property's online presence has never been more important. Online leasing platform tools that allow operators to communicate and personalize with student prospects via texts, chats, emails and social media channels enhance property presence in the absence of in-person visits.
A key to overcoming current challenges that COVID-19 presents is finding ways to engage with your student prospects and their parents/guarantors in the absence of them being able to tour the property and meet the leasing staff in person.
"Using tools like text, chat, property website, interactive student portal, and your property's social media page can go far in providing a sense of community for your potential student residents," Hewett says.
A solution to manage the upcoming flurry of leasing
Solutions like ActiveBuilding, a system-agnostic resident portal and mobile app, are playing bigger roles in leasing and communication. The platform is a central hub for consistent communication and online access to services, which is helping properties drive incremental revenue as well as save time on everyday property management tasks to enable greater focus on the resident experience.
Residents can access ActiveBuilding's unique messaging hub and social community, and connect, pay rent, get notifications, report maintenance issues and more.
A big plus is engaging prospects through student-themed websites that offer 3D floorplans and virtual tours, as well as content that accurately describes the community's lifestyle. RealPage data shows that effective websites are more likely to convert prospects 33 percent of the time.
Also, leasing, marketing and living websites are helping build brand awareness, engage targeted prospects and convert new leases through a unified leasing solution. The platform complements ActiveBuilding's pre-lease roommate matching and rentable solution seamlessly situates students.
"Now more than ever student operators have to ensure they have innovative technology in place that allows them to maintain and boost their leasing velocity during today's challenging times," Hewett said.
Maintaining a digital connection with residents
John Hinckley, CEO and founder of Modern Message, says having a digital connection with residents right now is big as the industry moves closer to the fall. Modern Message engages residents through gamesmanship and rewards to strengthen community bond.
The connection is especially essential to stay in touch with students who left campus as colleges and universities ceased in-person classroom teaching and will be returning.
"You have turn coming up, and a lot of people have paused on renewing their lease, but once the universities have laid out the timeline for coming back to school, all these residents who haven't made decisions yet are going to come back in droves to decide where they want to live," Hinckley said on a recent student housing webcast. "You want to have that digital relationship maintained while they are gone.
"Digital connection is a huge opportunity right now."
Learn more about RealPage Student, Modern Message and other RealPage solutions that can accelerate your student housing business.
Have a question about our products or services?