Washington, DC Occupancy Consistent, Despite Big Supply Volumes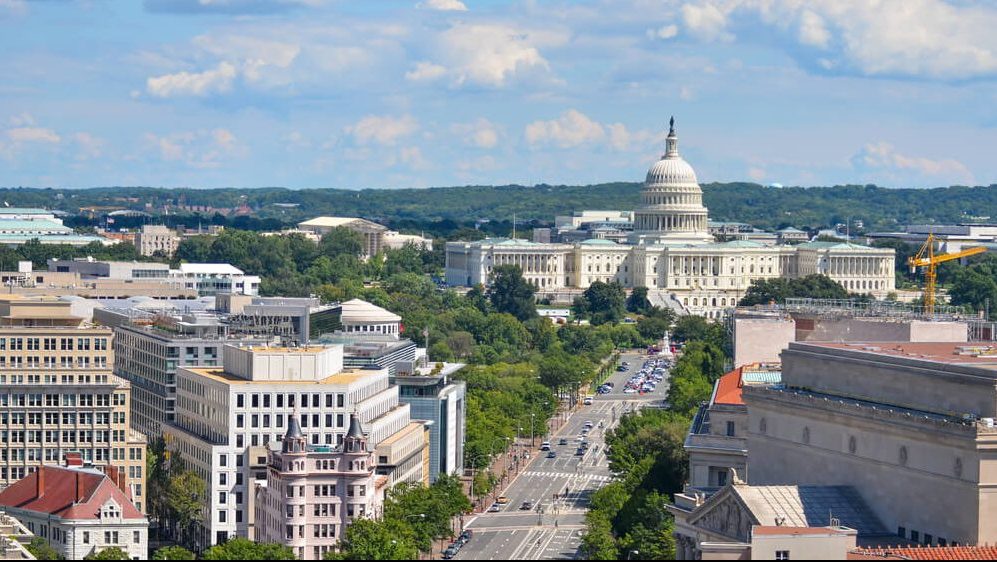 Despite having to digest a sizable block of new apartment supply during the past decade, Washington, DC has ranked among the country's most consistent apartment occupancy performers, with a rate hovering between 95% and 96%.
Today's occupancy rate in Washington, DC stands at 95.8%, 40 basis points (bps) above the year-ago rate and just 80 bps below the multi-decade high posted not long ago in Fall 2019.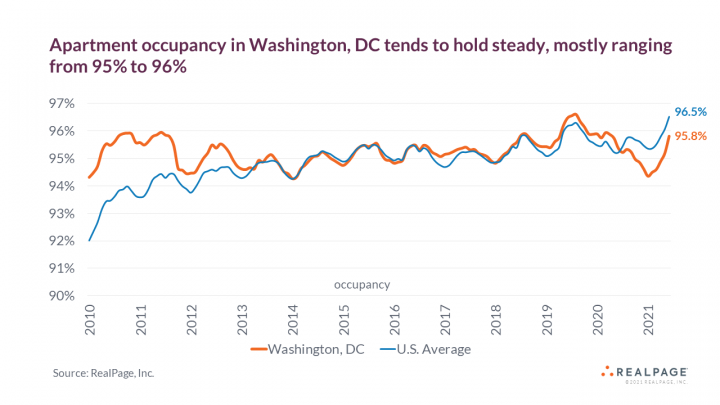 Helping to hold up Washington, DC's apartment occupancy performance, lower- and middle-tier properties are doing quite well right now. The rate is best at 96.4% in the Class C units, followed by the 96% in the Class B apartments. Occupancy in Class A units is a little lower at 94.5% as of June, as existing luxury stock is facing competition from new completions offering big rent discounts during lease-up.
There's some variation in occupancy across neighborhoods in metro Washington DC, mainly reflecting that the urban core performance took a tumble in the early days of the pandemic. While occupancy in Central DC, the Navy Yard/Capitol South and Northwest DC dipped to 89% to 90% in 2020, rates in those submarkets are back up to 93% to 94% as of June. However, those readings are still below the rates in other areas of the market, reflecting the competitive leasing environment that has been created with so much construction in each neighborhood.
For more information on the Washington, DC apartment market, watch the webcast: Up Close and Local: Washington, D.C. Market Update.