Downtown Los Angeles Sees Sizable Apartment Inventory Growth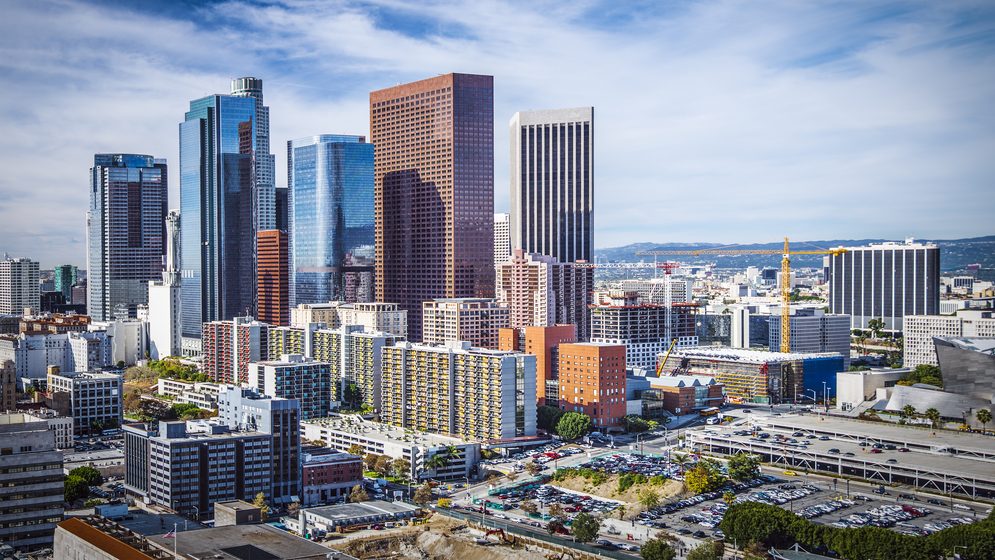 Like a lot of other apartment markets across the country, Los Angeles has experienced a big run-up in urban core building during the past decade.
About 18,300 market-rate units have been built in the Downtown Los Angeles submarket since early 2010. That's more than double the completion volumes in neighborhoods at the next tier of activity. Deliveries were closer to 6,500 to 7,000 units in Hollywood, Burbank-Glendale-Pasadena and Mid-Wilshire.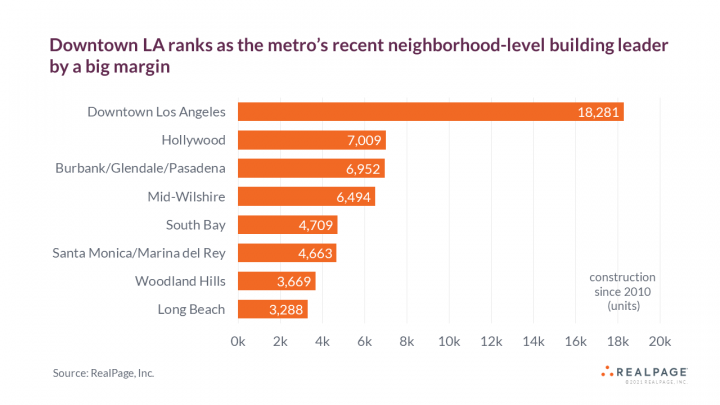 With so much new supply moving through lease-up, occupancy in Downtown Los Angeles is running well below the five-year average. Occupancy of 93.1% in Downtown Los Angles is one of the worst showings in the market. However, occupancy in this submarket has improved since bottoming out with a rate of 91% in July 2020.
Rent positioning in Downtown Los Angeles has also trailed the market average in recent years. In the year-ending April, effective asking rents were off 9.4% from year-ago pricing. Rent cuts in Los Angeles overall were much more moderate at 2.8%.
Downtown Los Angeles rents average roughly $2,300 per month, which is only about $125 more than the metro average. This is one of the few spots across the country where the urban core isn't the most expensive place to live.
Ongoing apartment construction in Downtown Los Angeles is still substantial at 5,400 units, which will expand the existing inventory in the submarket by a little more than 10%.
For more information on the Los Angeles apartment market, watch the RealPage webcast: Up Close and Local: Los Angeles Market Update.