DC's Apartment Construction Boom Continues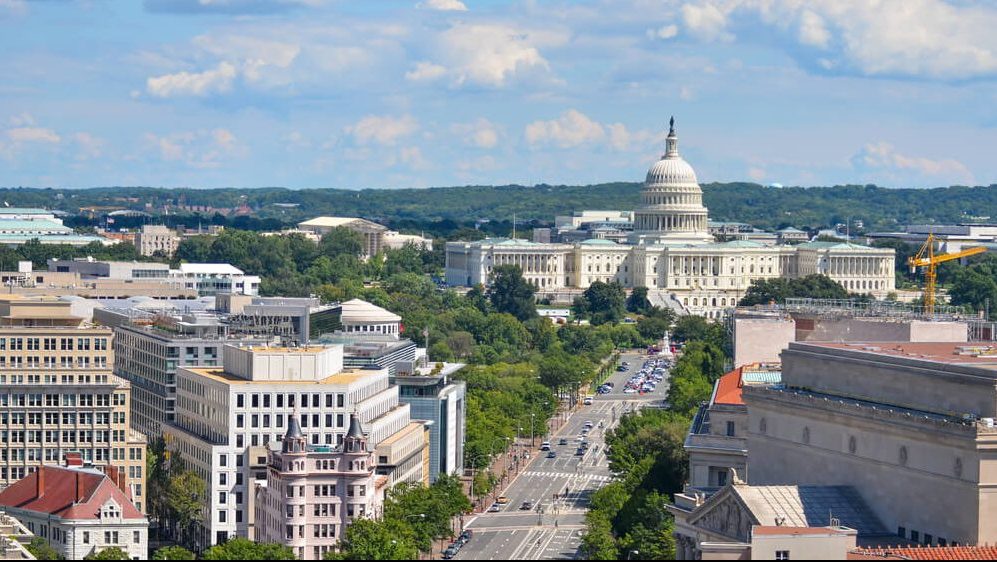 Apartment deliveries in Washington, DC have averaged at around 13,000 units annually since 2013. That's about twice the metro's normal volume over the course of the past 20 years. For the most part, the metro is handling this surge of new supply relatively well, with the exception of pricing power.
In 2017, completions were at a two-decade high of 15,359 units. While most of this new supply has been concentrated in the urban core and close-in suburbs, almost all areas of the metro have received at least some new units. This swell of deliveries in 2017 tops off five years of heightened supply volumes.
Demand drivers, like economic strength and a growing population of highly-educated young adults, have limited the impact of amplified deliveries on apartment fundamentals in Washington, DC. The metro absorbed roughly 13,600 units in 2017, with this volume coming in well above the 10-year average. Newly-built product still going through lease-up made up a large portion of that annual demand volume.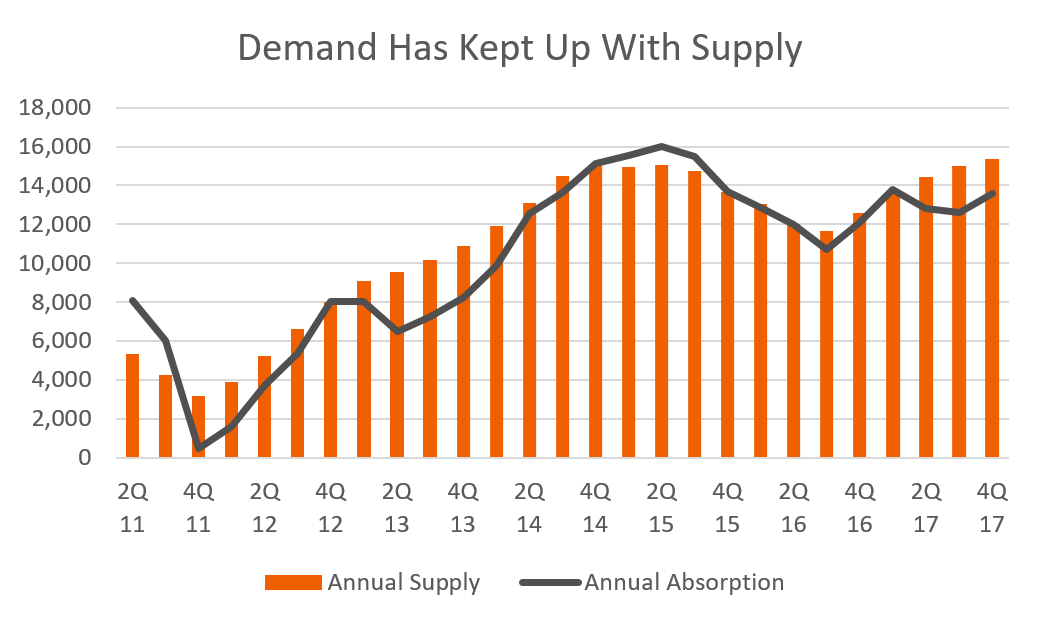 At the end of 2017, occupancy in the nation's capital was at 95.1%, essentially in line with long-term historic norms. Occupancy has hovered between 95% and 95.7% for 15 consecutive quarters now, an impressive feat in the face of an historic apartment construction boom.
Despite the metro's ability to absorb an increased flow of new product and keep occupancy above 95%, Washington, DC hasn't managed to sustain meaningful rent growth since deliveries kicked into high gear. In fact, total rent growth during the current economic cycle comes to 16.1%, way under the national norm of 28.5%.
It's not uncommon for operators to slash rental rates in DC in 4th quarter, and that's just what happened in the final three months of 2017, with price cuts of 1.8%. Annually, rents were up just 0.7%, less than half the market's historical average. In fact, the last time DC registered comparatively strong price positioning was back in 2012, when rent growth topped 3%. Pulling down the annual figure in 2017 were price cuts of 0.6% in the rapidly-growing Class A stock. Meanwhile, rent growth was modest at around the 1% mark in Class B and C product lines.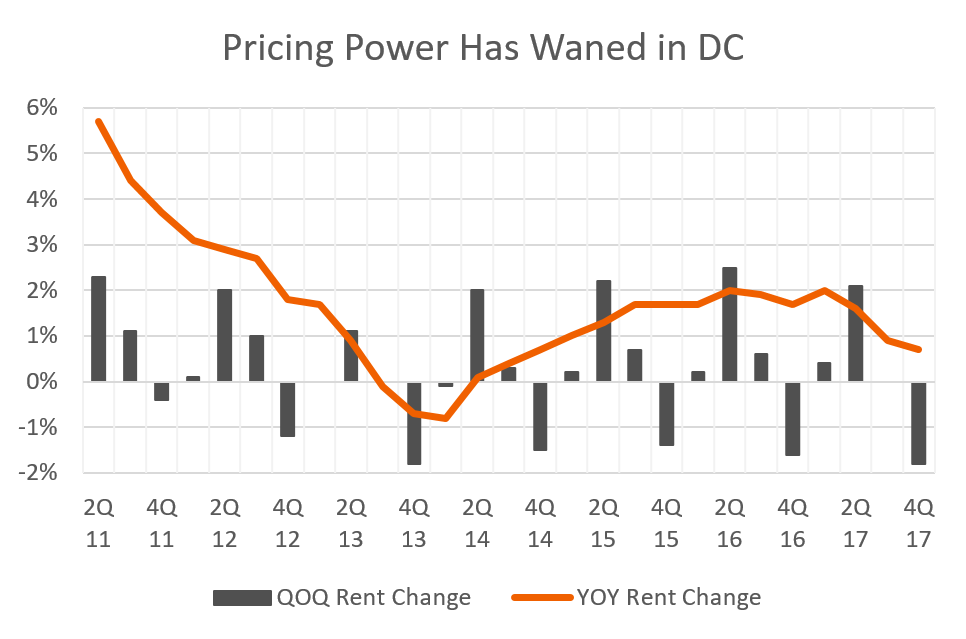 Elevated new supply levels are expected to continue into 2018 in Washington, DC, with scheduled completions near 16,000 units. While demand is projected to endure and hold occupancy essentially steady, don't expect much improvement to rents in the short term.