U.S. Homeownership Rate Hits a Recent High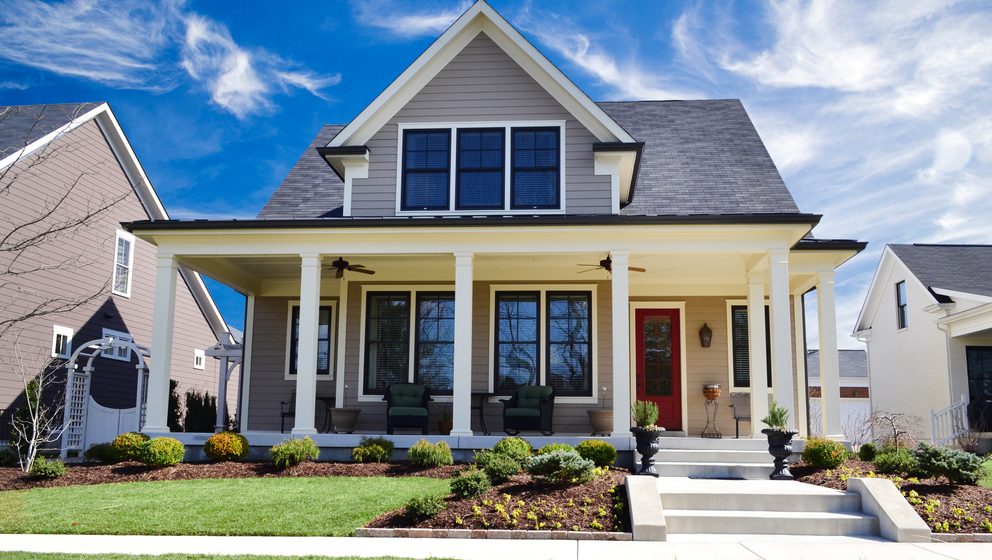 After three years of upward momentum, the U.S. homeownership rate hit a six-year high in 4th quarter 2019.
According to the U.S. Census Bureau, the national homeownership rate has been on the rise since 2016, and hit a recent high of 65.1% at the end of 2019. This rate was 30 basis points (bps) above both quarter- and year-ago readings. The homeownership rate hasn't been at this level since late 2013.
Proving that homeownership rates and apartment occupancy do not necessarily run in negative correlation, this recent high in homeownership rates comes as the U.S. apartment market hit record demand and most large markets saw strengthening apartment occupancy in 2019.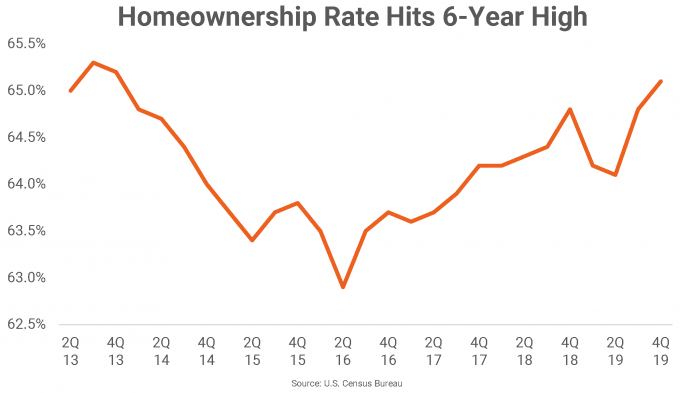 In 2019, the U.S. absorbed nearly 250,000 apartment units, taking occupancy to 95.8%. Though that occupancy rate was marginally softer than 96.3% seen earlier in the year, 4th quarter 2019's reading was the healthiest 4th quarter occupancy rate since 2007.
Rising homeownership and apartment occupancy rates reflect the depth of overall housing demand as millennials continue to form households and U.S. unemployment remains at multi-decade lows.
"Don't be surprised if the homeownership rate continues to trend up a little over the next couple of years," RealPage Chief Economist Greg Willett said. "There's a big chunk of millennials in their late 20s and early 30s who are approaching the typical age for first home purchase."
"The flip side of that trend is that the oldest baby boomers are reaching the age category where homeownership tends to decrease," Willett said. "Thus, there is a limit to how high homeownership will go."
Census data bears this out. The youngest cohort of homeowners, those under 35 years old, have climbed the most in the last year, growing about 110 bps annually to stand at 37.6%. The oldest millennials turned 38 in 2019, according to Pew Research. The youngest are 23.
The only age group to lose a bit of steam on an annual basis was the 35 to 44 age group, which softened about 70 bps to stand at 60.4%. The three age cohorts measuring homeowners who are 45 years and older all strengthened, though modestly, in the past year.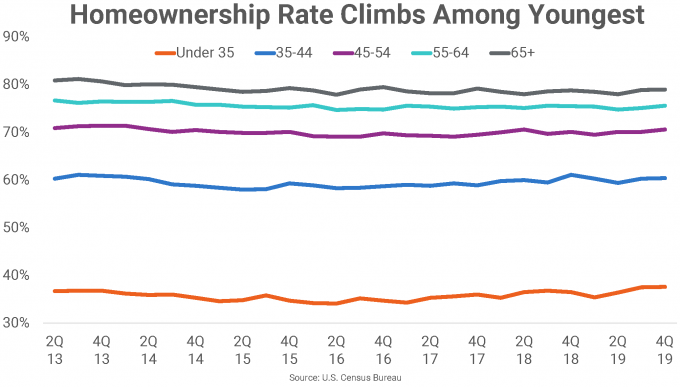 Mortgage rates continue to look favorable to many would-be buyers. In late January, mortgage rates dropped to the second-lowest level in three years, according to Freddie Mac. Median single-family home prices were at $274,500 in January, according to the National Association of Realtors.