Rent Cuts Follow a Two-Year Streak of Historic Growth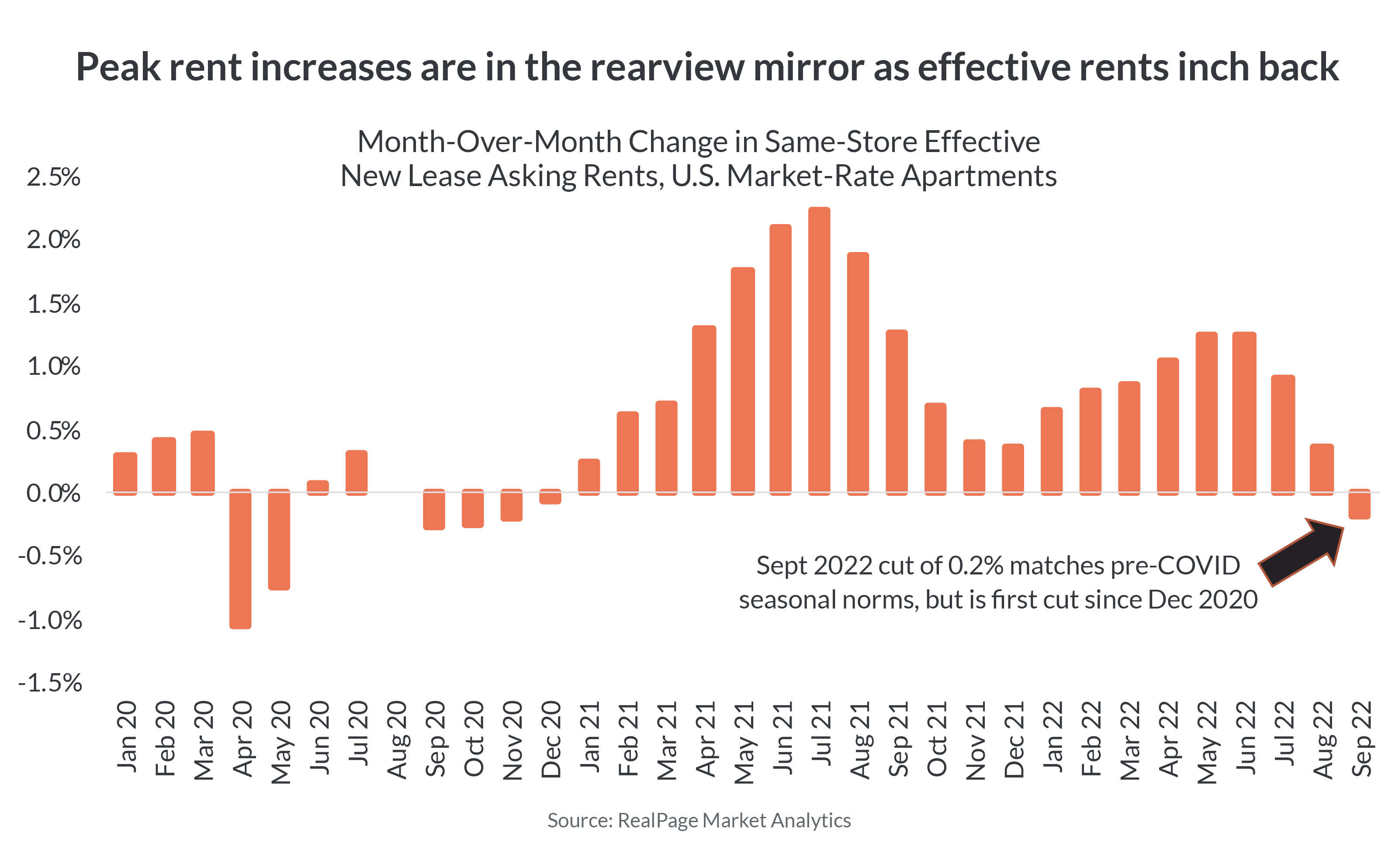 U.S. apartment operators initiated rent cuts in September, following a nearly two-year streak of historic growth. Month-over-month prices ticked down 0.2% in September, marking an end to 20 months of continued rent hikes. Following the pandemic-related downturn in 2020, when monthly price cuts got as deep as 1% in April 2020, the apartment market rebounded, with rent growth hitting historic peaks above 2% in summer 2021. While the September cut is not especially deep, it does suggest a return to a more normal pace, similar to what the nation saw before the pandemic decline.
For more information on the state of the U.S. apartment market, including forecasts, watch the webcast Market Intelligence: Q4 National Multifamily Update.