U.S. Apartment Demand Surprisingly Strong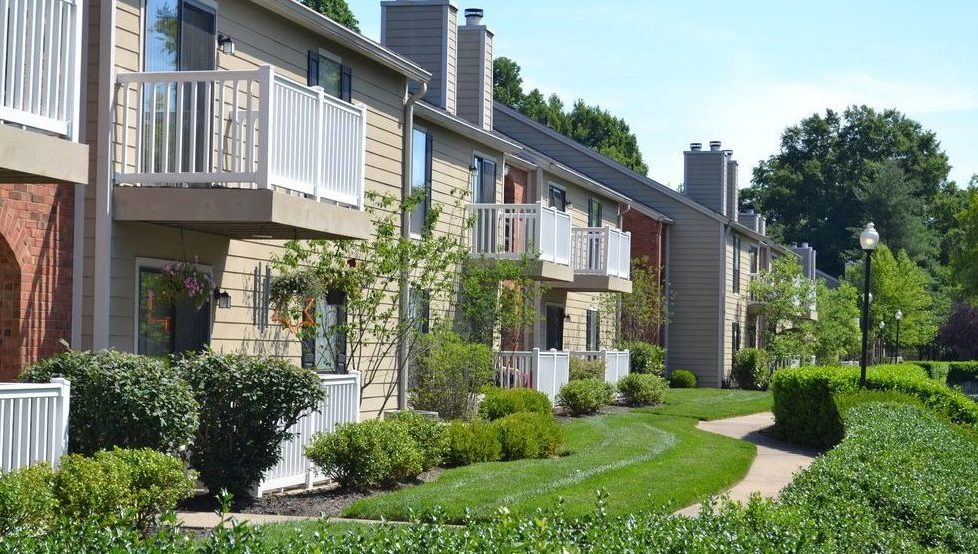 Despite obvious challenges, the U.S. apartment demand performance was business-as-usual in the past year, aligning with the strong average absorption volumes the market was logging in the years before the COVID-19 pandemic downturn.
The U.S. apartment market absorbed a healthy 316,000 units in the year-ending 1st quarter 2021. Surprising to some, that result is on-par with average annual demand volumes around the 300,000-unit mark the nation has achieved since 2015.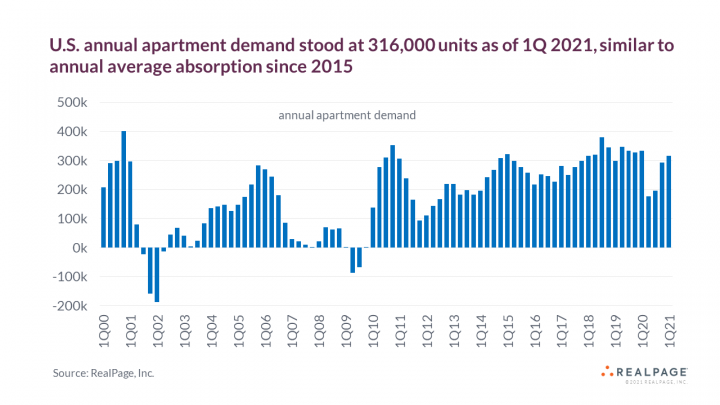 While there were some pockets of weakness in the past year, as annual apartment demand faded to below 200,000 units in 2020's 2nd and 3rd quarters, the comeback was swift and solid in 4th quarter and in the first three months of 2021, supported by the healing U.S. economy.
In 2021's 1st quarter alone, the country's occupied apartment count climbed by roughly 53,000 units. That's a very good result for what is traditionally a seasonally slow leasing period. In fact, that demand total is roughly double the average results from 1st quarters over the course of the past decade.
For more on how the U.S. apartment market performed over the past year, watch the webcast U.S. Spring Apartment Market Outlook.