UNC Rent Growth Consistently Outperforms U.S. Norm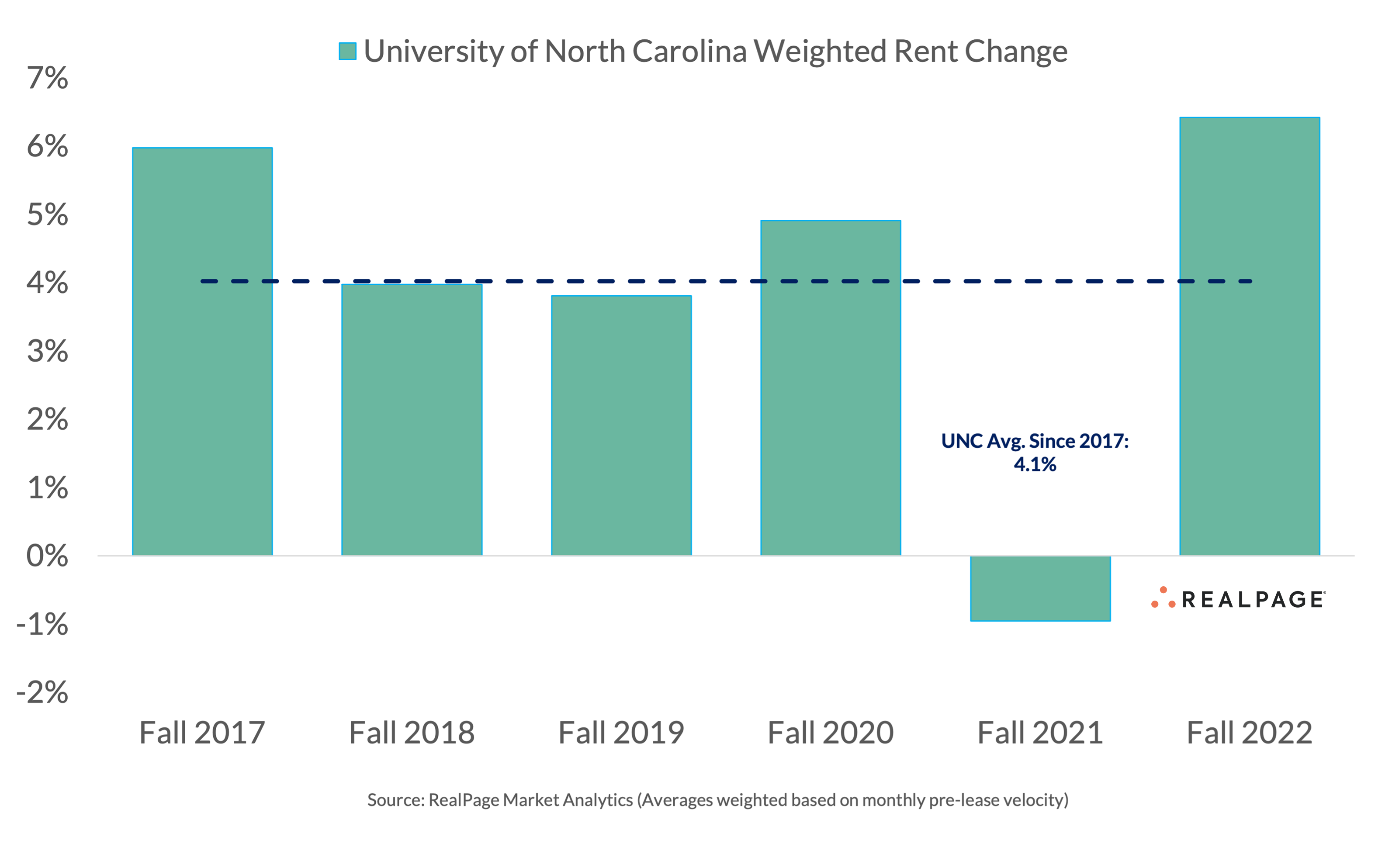 The University of North Carolina at Chapel Hill achieves some of the nation's most consistent rent growth. Since 2017, the local student housing market has averaged year-over-year rent growth of 4.1%, according to data from RealPage Market Analytics. This average even includes the rent cuts that occurred in Fall 2021. The campus is off to another excellent leasing season this year as well. Rents are up an estimated 6.4% in the Fall 2022 leasing season (weighting year-over-year rent change by the share of leases signed in a given month). By comparison, the U.S. overall sits closer to 3.5%. UNC boasts a large enrollment base with fairly limited off-campus housing stock. As such, rent growth tends to be solid and occupancy rates are almost always matching if not outperforming U.S. norms. Drivers like limited new construction, continued enrollment growth, and an increasingly tight student competitive market (nearby conventional housing properties) suggest UNC will remain an outperforming campus for the foreseeable future.
For more information, watch the latest webcast: Spring Student Housing Market Update.