The U.S. Apartment Market Continues to Tighten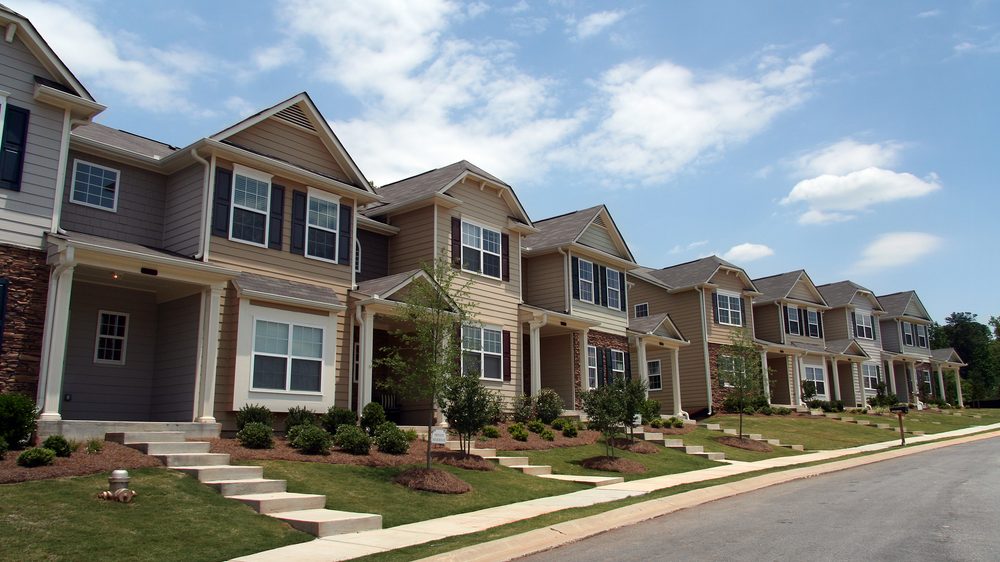 U.S. apartment leasing activity normally slows as the weather cools late in the year. In turn, occupancy tends to backtrack a bit, and property owners cut move-in lease prices a little. However, 2021 hasn't been a normal year for the rental housing sector, and an outperformance relative to historical standards continues to register as the year winds down.
RealPage, Inc. information shows apartment occupancy hitting a new all-time high of 97.5% in November. Occupancy is now up a notable 250 basis points or so from the long-term norm of roughly 95% establish over the course of the past three decades.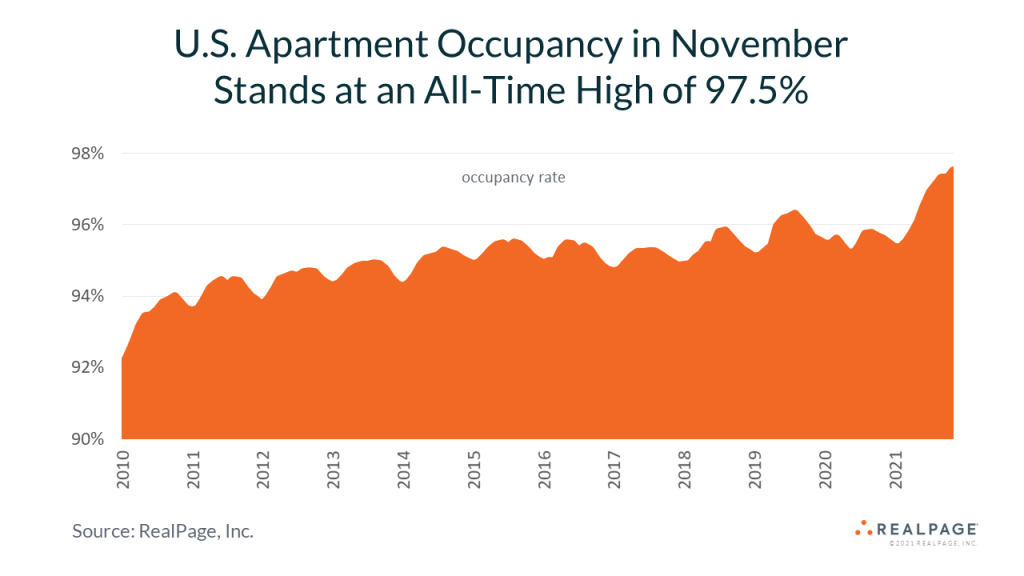 Effective asking rents for new move-in leases reached a national average of $1,631 in November.
November's pricing was up 0.4% from the October figure. While that increase is well below the monthly rent growth seen in the spring and summer months, any bump at all is a big deal since prices normally are cut in October, November and December.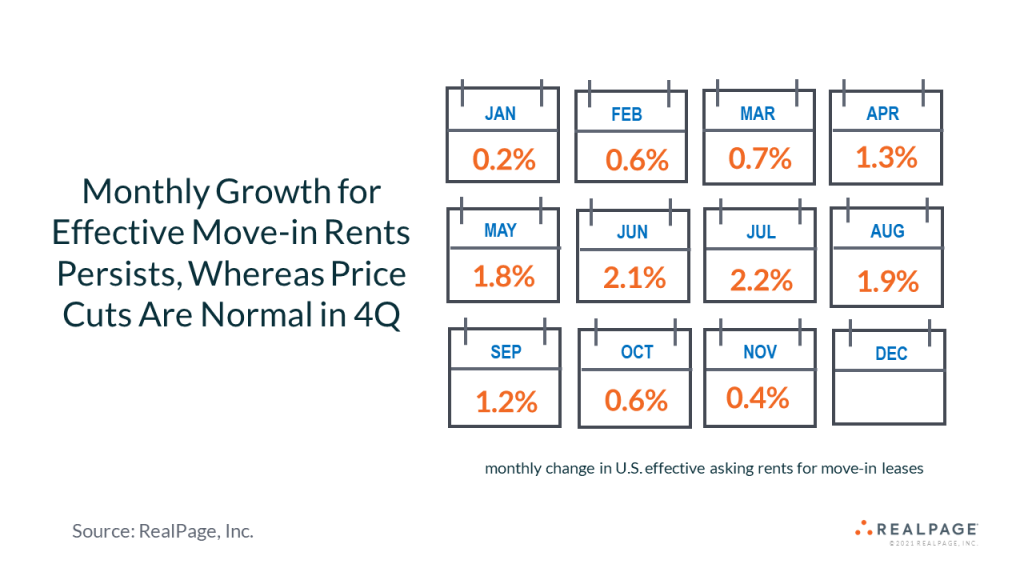 The annual increase in effective asking rents for move-in leases reached 13.9% in November, climbing at an all-time record pace.
Renewal lease rent growth, reflecting the price change experienced when a household opts to stay in place at the end of an initial lease, usually climbs more slowly than when there's turnover in a unit's occupant. Renewal lease rent growth has been hovering around the 8% mark during late 2021.
Florida Rents Are Soaring
Across the nation's 150 largest metros, 104 of them managed to eke out at least a little monthly rent growth during November. The nation's four strongest monthly rent increases registered in Naples, Cape Coral, North Port/Sarasota and West Palm Beach. Monthly price bumps also proved substantial in Gainesville, Lakeland and Miami.
Turning to annual price shifts in the 50 largest metros, West Palm Beach, Tampa and Phoenix were on top, posting growth of 26% to 28%.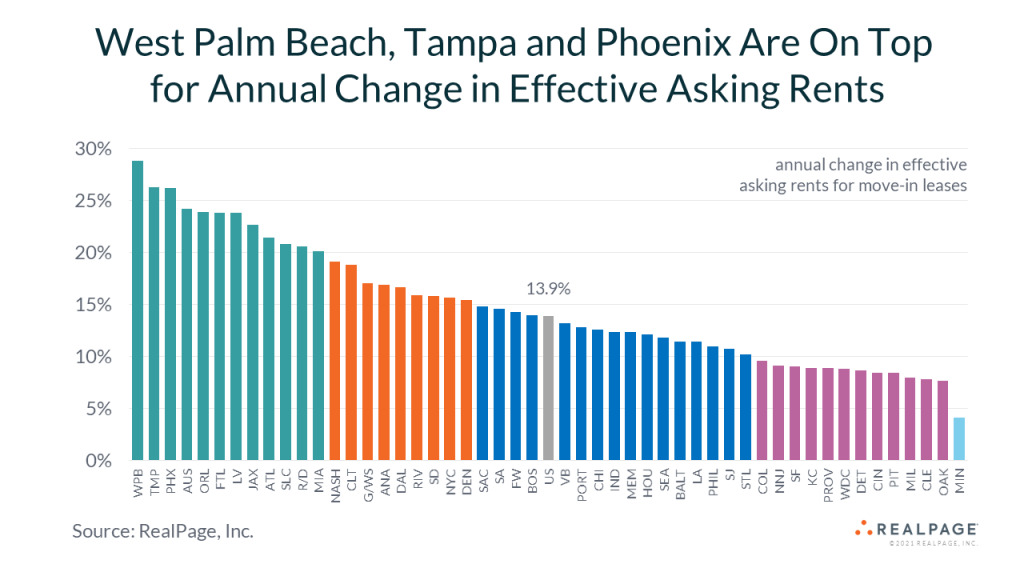 Year-over-year rent growth of more than 20% also was seen in another nine spots: Austin, Orlando, Fort Lauderdale, Las Vegas, Jacksonville, Atlanta, Salt Lake City, Raleigh/Durham and Miami.
All 150 of the nation's biggest markets posted annual increases in effective monthly rents for move-in leases.
The slowest growth rates as of November were increases of about 2% in small Youngstown, OH and Champaign/Urbana, IL. The top 50 metro with the slowest growth was Minneapolis/St. Paul, where pricing climbed 4.1% during the year-ending in November.