Top RealPage Analytics Blogs of 2021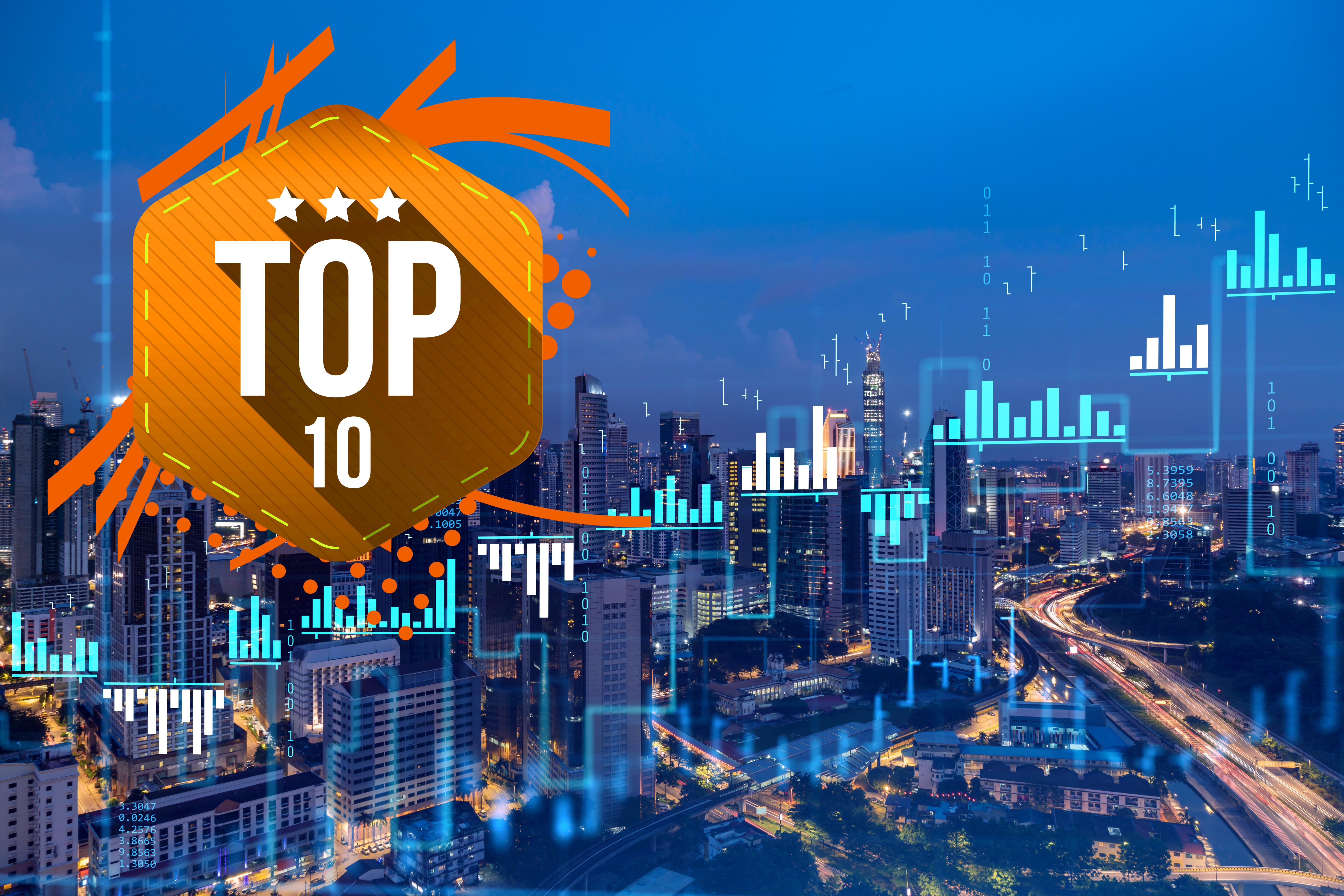 Without resorting to words like unprecedented, it's hard to overstate just how unusual this year was in the U.S. apartment market. Much like 2020, owners and operators relied more than ever on clear, actionable data on apartment fundamentals. But unlike last year, the nation started to see signs of recovery early in the year, and today the market claims all-time accolades for demand, occupancy and rent change.
Through it all, RealPage rose to the challenge of sharing data and analysis in yet another pandemic-governed year. In looking at RealPage Analytics' top blogs of the year, some clear themes emerge: strong demand, COVID-19's impact to the industry and rebounding rent growth took center stage in 2021.
Apartment Rents Surge in April
April marked a turning point in the U.S. apartment market as rent change rebounded in a big way. (That trend continued in May, June, July and basically every month since.) Effective asking rents for U.S. apartments climbed 1.3% in April, marking the fastest single-month pace seen in the past decade or so and likely ever. 
U.S. Apartment Demand in 3Q Reaches a Stunning High
Marking another high point in the nation's miraculous apartment recovery, U.S. demand soared by over 250,000 units in 3rd quarter readings, pushing annual demand to nearly 600,000 units in preliminary stats. That rate overshadowed the recent highs seen in 2018.
Top 10 Takeaways from Apartment REITs' Q3 Earnings Calls
RealPage Deputy Chief Economist Jay Parsons parsed through 3rd quarter 2021 earnings calls from every publicly traded apartment REIT to pinpoint 10 highlights, ranging from on-site staffing and renter incomes to renewal pricing and supply chain woes.
Vacancy Plunges to Record Low as Lease Renewals Surge
Along with accolades for high demand, vacancy rates consistently fell in the second half of 2021. In September, national apartment vacancy dwindled to a record low of just 2.7%. This came as new lease demand and resident retention both surged, proving that more renters were entering the front door as fewer were leaving out the back.
U.S. Apartment Performance Divide Persists Across Metros
In early 2021, rent change among the nation's largest markets diverged into several buckets. Most gateway markets, including New York, the Bay Area and Washington, DC were registering notable rent cuts as comparatively affordable markets like Memphis, Greensboro and Indianapolis maintained rent growth of 3% or more.
Lots More Apartments Are On the Way in 2021
Nearly 584,000 units were underway in the country's 150 largest apartment markets in January 2021, reflecting a moderate slowdown from the peak in 2019. Though deliveries were set to surge about 17% from 2020's figure to stand at nearly 404,000 units in 2021. RealPage walked through which markets were expected to see the biggest blocks of new supply and which areas of the country would likely struggle with all those new deliveries.
Top 10 Stats Capturing Today's Crazy Apartment Market
Halfway through 2021, many of the industry's hold-your-breath markers turned into "good crazy" statistics, ranging from concession usage, lead volumes, resident retention and renter incomes. RealPage economists Jay Parsons and Greg Willett identified the top 10.
How Quickly Will Apartment Rents Start Growing Again?
Early in the year, the $1 million question remained: When will apartment rents rebound? Nationwide, RealPage correctly forecasted that rents would recover in the second half of 2021. As for the pricey, gateway markets, however, the road to recovery was accurately forecasted to be bumpier.
COVID-19: Where the Apartment Market Stands One Year Later
In March 2021, the world had been living in a global pandemic for exactly one year. The somewhat surprising mainstays one year in were robust demand, decent rent collections, still-high construction and mixed pricing power across rental markets.
10 College Town Apartment Markets Worth a Look
Global pandemic or not, each time RealPage analysts dive into performance within the nation's smaller apartment markets, a clear conclusion emerges: many college downs consistently report strong fundamentals to support investment.