Top-Performing Student Housing Trending Closer to Campus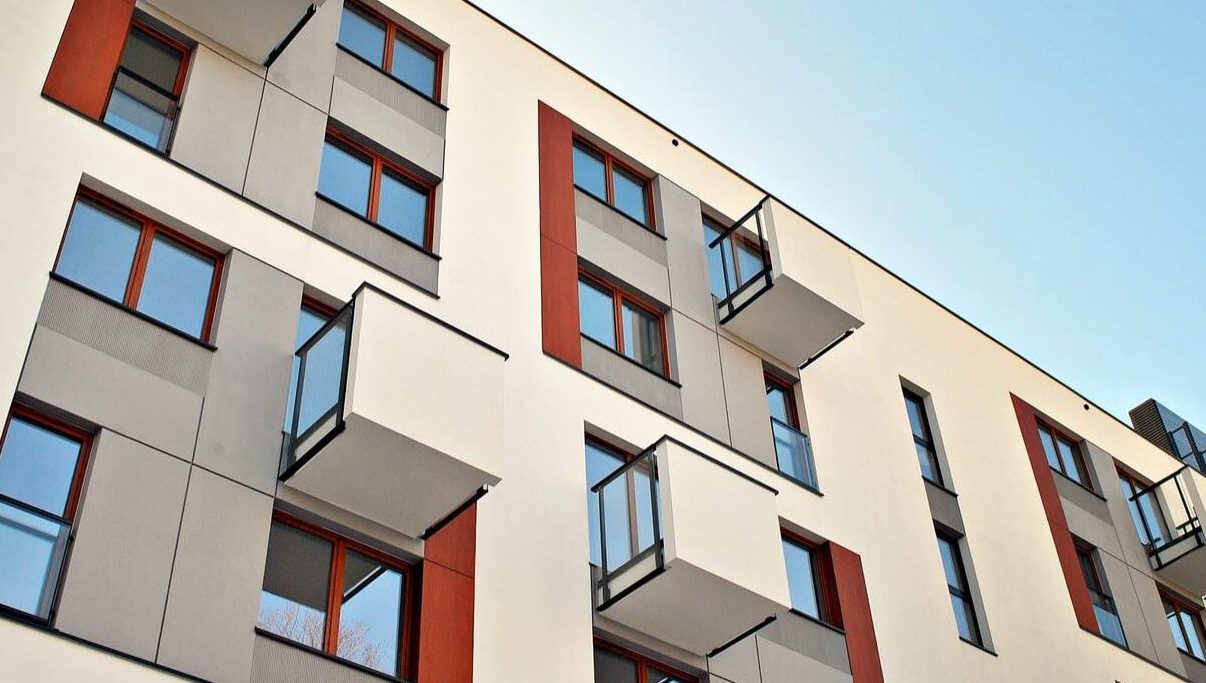 At 1.8%, rent growth in student housing for fall 2019 is a bit stronger than last year's rate of 1.6%. Considering only a few months remain in the leasing cycle, it's probable that growth will remain near this mark.
Likewise, pre-lease velocity is shaping up to be nearly identical to 2018's performance. Through May 2019, national pre-leasing sits at 76.5%, down a mere 20 basis points (bps) from May 2018's rate.
As the 2019 performance looks similar to 2018, trends among market segments are holding up as well.
Through May 2019, properties closest to campus continue to see the strongest rent growth. Properties less than a half-mile from campus saw more than twice the rent growth (2.1%) of properties more than one mile from campus (1.0%). Rent growth in properties between a half-mile and one mile from campus lands just below the national norm at 1.7%.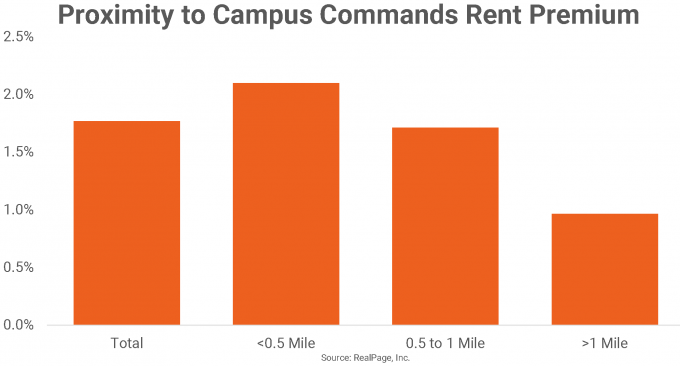 The 2.1% growth at properties within a half-mile from campus is also in line with what these properties achieved last year.
Stronger rent growth nearest campus also corresponds to more pre-lease velocity. Within a half-mile of campus, the national pre-lease rate through May is 78.2% – about 200 bps stronger than the national average. And properties farthest from campus were 72.8% pre-leased through May – about 370 bps weaker than the national norm.
And this isn't just a 2019 phenomenon. In fact, these trends are shaping the overall student housing stock. The average distance from campus has been shrinking consistently since 2011 as developers see the writing on the wall that these assets outperform their farther-from-campus counterparts.
The vast majority of the 424,000 beds that have been delivered this cycle are within a half-mile radius of campus. From 2011 to 2019, 313,000 new beds have been delivered within that radius, while about 58,000 beds have been delivered between a half-mile and mile of campus. Only 53,000 units have been delivered more than one mile from campus this cycle.
Though average distance from campus is forecasted to rise nominally in 2019, is has gone from 0.73 miles from campus before 2011 to 0.31 miles from campus in 2019. This product also tends to be denser and taller than typical student housing properties.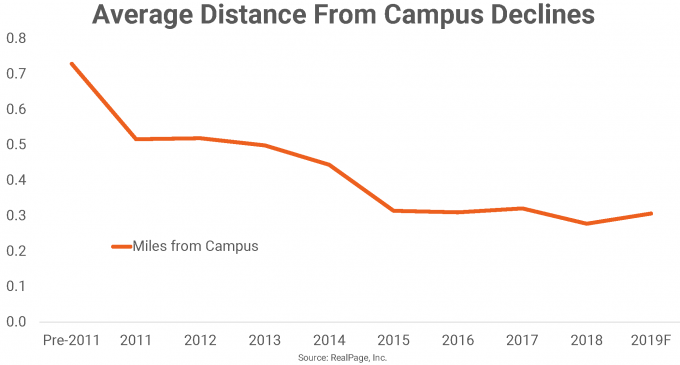 More than 47,000 beds are expected to be completed by the start of the fall 2019 academic year. Considering another 48,000 beds are expected in 2020, proximity to campus looks poised to continue to command pricing power for landlords.