Top 10 Metros for Apartment Construction Pipelines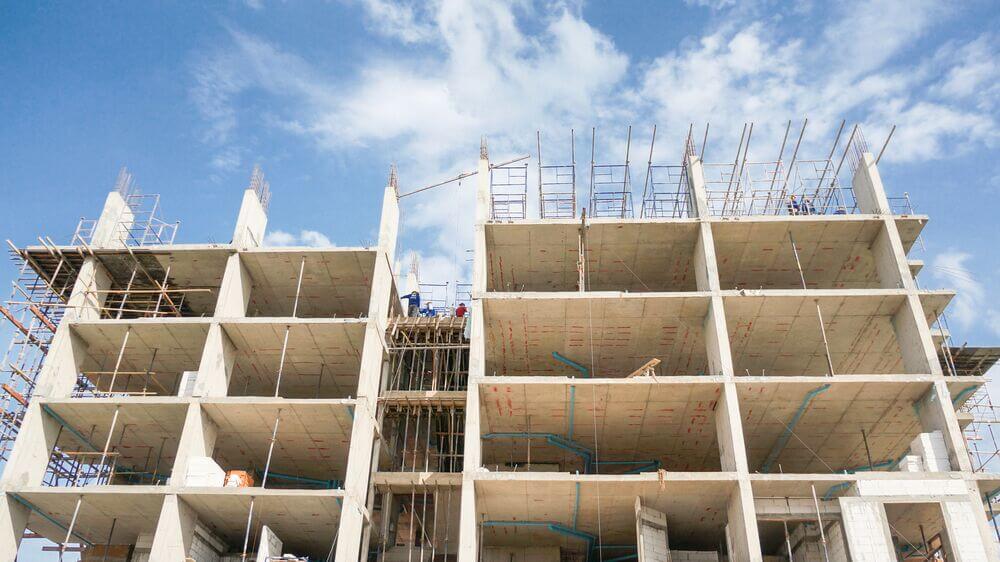 Apartment completions in the U.S. are expected to peak in early 2018 – but there are still several metros with aggressive development pipelines.
The top 10 metros for construction pipelines in mid-2017 featured several markets that have been development leaders throughout the cycle. However, surging construction volumes in Reno, where construction has been slow to take off following the recession, propelled that market to #1.
Reno's construction volumes at the end of 2nd quarter 2017 represented nearly 9% of total stock. Many of the underway units are situated in the South Reno and Sparks submarkets, where several big-name corporations have announced relocations or expansions. Those submarkets accounted for more than 75% of all metro construction, with a combined 2,542 new units underway.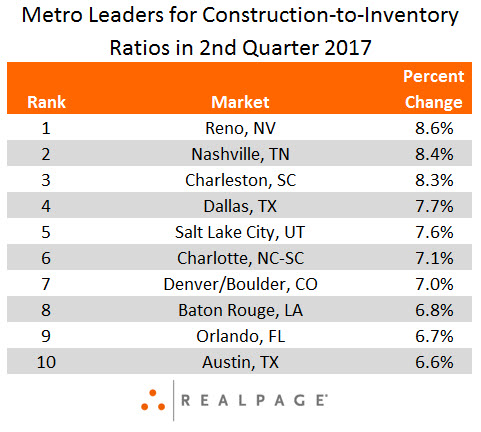 Meanwhile, development activity is scheduled to grow stock in Nashville and Charleston more than 8%. Those are metros favored by developers this cycle, due in part to attractive demand drivers like large and growing millennial populations and strong local economies.
Similarly, Dallas, Charlotte and Denver, along with Salt Lake City, continue to draw development activity, even as current supply levels remain elevated. Still, fundamentals in those markets remain solid, bolstered by healthy population and employment growth. Inventory in those markets is set grow more than 7% once all units underway complete.
Perhaps a surprising metro to appear in the top 10 is Baton Rouge. The small Louisiana market recorded 3,250 units, or 6.8% of the existing stock, under construction in mid-2017. Construction levels have remained somewhat elevated in recent quarters, in part due to projects delayed by the historic flooding in August 2016.
In #9 Orlando, 2nd quarter 2017 in-progress units are set to expand existing metro inventory by 6.7%. There are currently 14,587 units under construction in Orlando, the highest annual rate since late 2000. Further, the market is expected to experience a 130% year-over-year acceleration in completions.
Orlando's consistent employment growth has helped drive demand and developer interest in recent years. In the year-ending June 2017, Orlando – along with seven other Florida metros – ranked among the top markets for job base growth.
Meanwhile, current construction in Austin is scheduled to grow metro stock by 6.6%. While the Texas capital's 15,176 in-development units signal the metro is beginning to see new development come off peak levels, activity remains elevated. In the year-ending June 2017, Austin ranked #7 in the nation for annual permitting activity.