Today's Hottest Apartment Market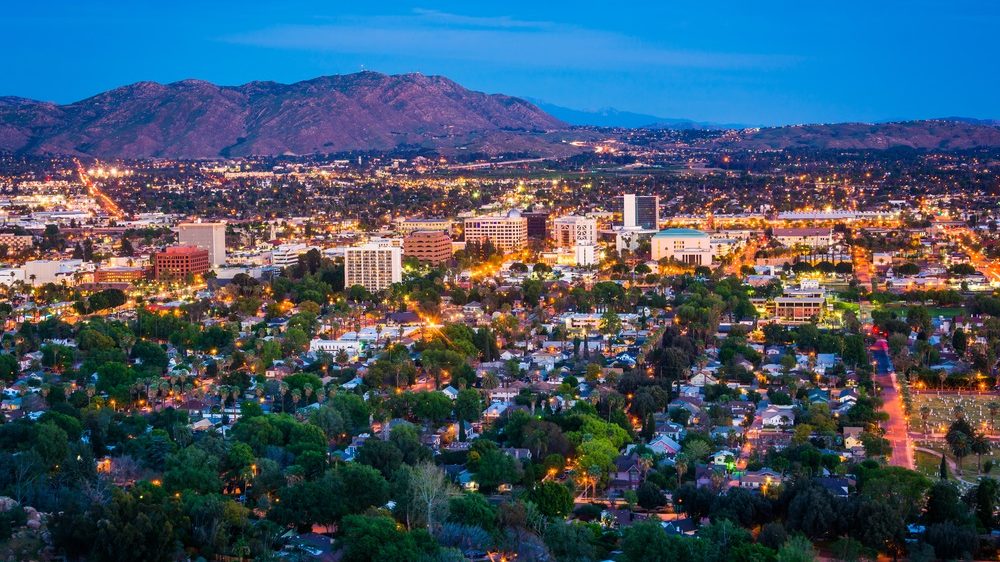 There's a new pecking order for local apartment market performances across the country. Expensive gateway cities are out (at least for the moment), and more affordable, traditionally less-popular options are in.
The break-from-the pack star performer with the most momentum is clear: It's the Inland Empire – Riverside and San Bernardino Counties in Southern California.
The Inland Empire ended 2020 with effective asking rents for new leases up 8.8% over year-earlier pricing. That's the fastest rent growth recorded across the country's 50 biggest metros.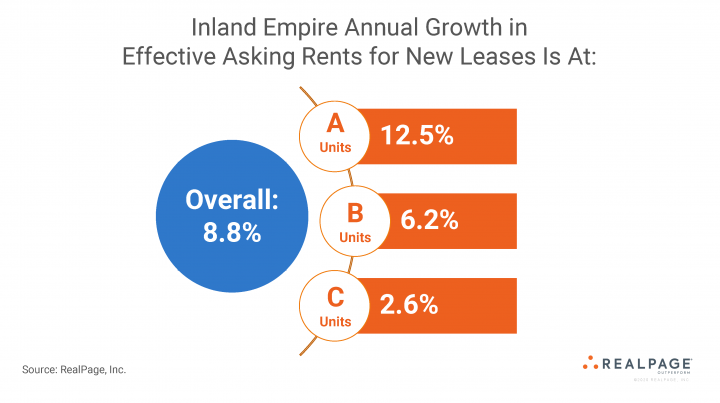 Even more impressive, prices for Class A product jumped at a double-digit annual pace at a time when even metros with the strongest demand are tending to see luxury property discounts. (In many other metros, operators in stabilized top-tier properties are tending to cut rents in order to match the giveaways offered at the lease-up projects.)
Occupancy in Riverside-San Bernardino is way up, too. The figure reached 98.2% as of December, an improvement of 190 basis points relative to late 2019's occupancy result.
December occupancy stood at roughly the 98% mark in every single neighborhood across the metro and in every single class of product.
What's Driving the Performance Surge?
Influencing the apartment sector stats for the Inland Empire, some of the market's key job sectors are continuing to grow. That's especially true for businesses that focus on product distribution. Today's overall employment count is still about 5% under the February tally, but that's better than the 8% hole recorded for adjacent metro Los Angeles. The Inland Empire likewise is in better shape in terms of its unemployment rate, 7.9% versus the 10.6% rate in metro LA.
Furthermore, with the relationship between where people work and where they live now lessened, Riverside/San Bernardino is well positioned to attract renters opting out of more expensive areas of Southern California. The metro's $1,735 average monthly rents as of December compare to typical pricing of $2,222 in Los Angeles, $2,144 in Orange County and $2,076 in San Diego.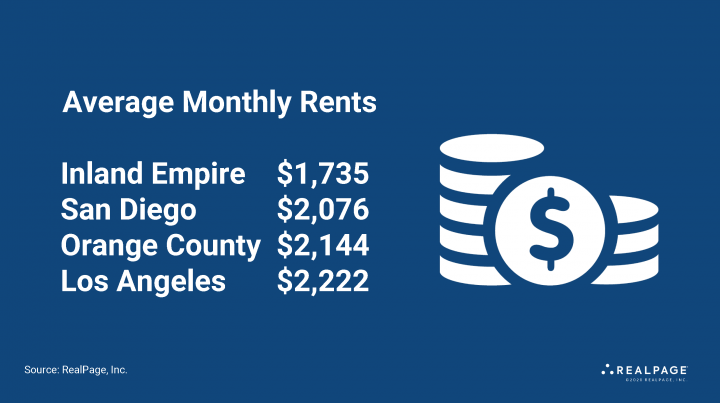 Is This Momentum Sustainable?
The key to whether or not the Inland Empire can sustain its current performance premium may be determined by near-term construction activity.
Recent deliveries here have been small, with only 1,687 units (annual inventory growth of less than 1%) added in calendar 2020. Ongoing construction is about the same at 1,770 units, so another strong occupancy and rent growth performance seems assured in 2021 and likely in 2022.
However, Riverside/San Bernardino wasn't always a slow building center. Back in the 2000s decade, annual completions at times doubled to tripled current levels. The need for more new construction now appears clear, but a huge rush to start additional supply could rein in the metro's occupancy and rent growth in the longer-term future.
Join RealPage analysts next week as they discuss the Riverside apartment market's recent strength in the upcoming webcast Up Close and Local: New and Improved Markets.