Though Improved, Bay Area Still Lags West Coast Neighbors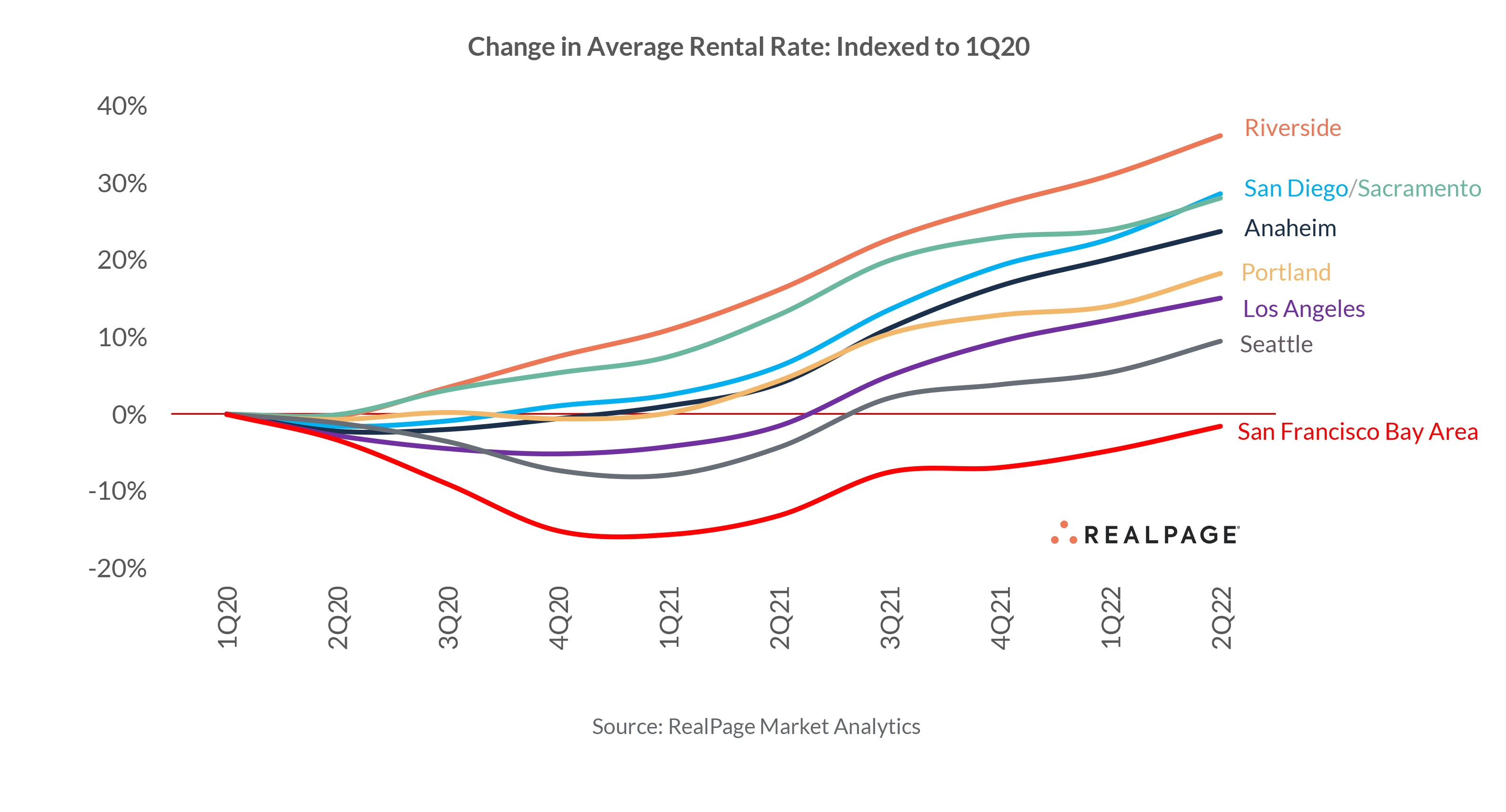 Across the West Coast apartment markets, the pace of recovery from the COVID-19 pandemic and resulting market downturn has varied. Two markets that performed relatively well during the pandemic downturn – and therefore have much less room to make up – are Riverside and Sacramento. In these markets, operators never resorted to rent cuts, as strong economic foundations sheltered apartments from deep occupancy losses. Thus, when the comeback started across the nation, these areas were already in good shape. As of 2nd quarter 2022, average rents were 34% ahead of pre-pandemic norms in Riverside, and 28% above early 2020 volumes in Sacramento. San Diego and Anaheim only saw slight rent cuts briefly before turning back to growth. Each of those markets is now logging rents 24% to 29% ahead of pre-pandemic norms. The performance has been more subdued in the Bay Area and Seattle, but recovery continues in those markets as well. The Bay Area is the only area still logging rents behind early 2020 prices, but that gap is small at around 2%.
For more information on the state of the West Coast apartment market, including forecasts, watch the webcast Market Intelligence: Q3 West Coast Update.