The Nation's Top 10 Apartment Markets for Inventory Growth, Construction Pipelines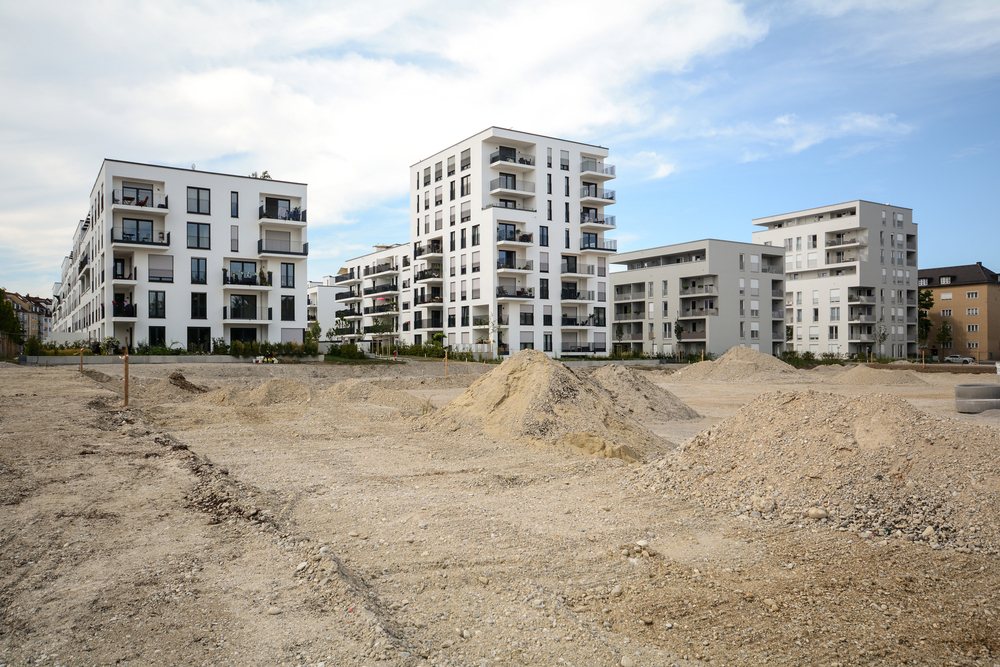 Apartment developers are building new properties at a faster pace than at any time over the past two decades. Still, all that construction translated into inventory growth of just 1.8% in the past year. The nation's fastest-growing apartment markets all saw expansion rates above 3.0%
Among the top 100 U.S. metros, Charlotte and Nashville posted the largest inventory expansion rates, with their apartment stocks growing nearly 6% in the past year. Both of these South region markets, spots favored by developers during this economic cycle, posted the largest annual completion volumes in 1st quarter 2017 since MPF Research began tracking them. Charlotte's 9,347 new units grew stock 5.9%, while the 7,476 units added in Nashville represented 5.8% of the existing base.
Many of the other top markets for inventory growth hailed from Texas. Robust growth was seen in Austin (4.1%), Houston (3.8%), San Antonio (3.6%), Corpus Christi (3.5%) and Dallas (3.3%). In general, site availability and lower barriers to entry in Texas are attractive to developers seeking to tap pent-up apartment demand generated by the state's strong economy and favorable demographic profile.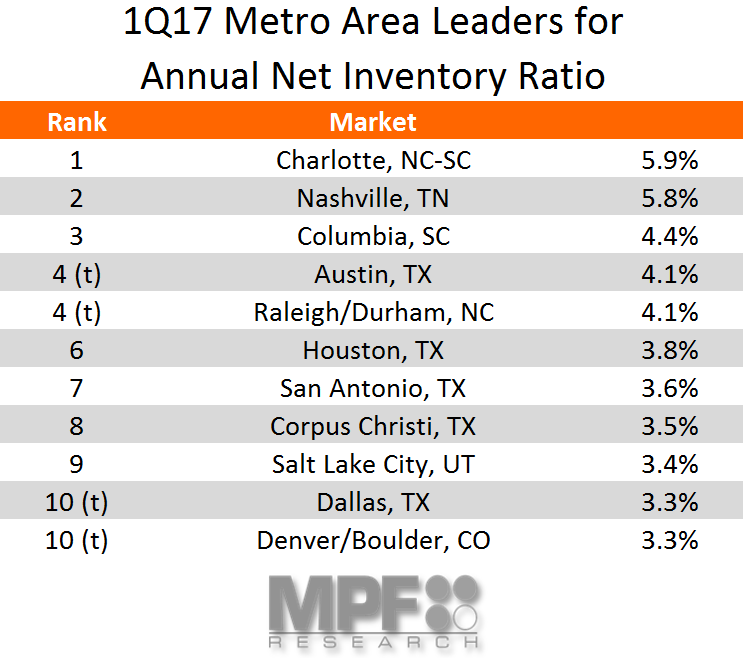 Not surprisingly, many of the nation's inventory growth leaders over the past year maintain aggressive construction pipelines. Nashville's construction volumes at the end of 1st quarter 2017 reached nearly 10% of total stock. Keeping with recent building behaviors for the metro, Nashville's urban core led activity. At the end of 1st quarter 2017, Central Nashville accounted for nearly 38% of all metro construction, with 4,906 units underway.
Dallas' inclusion similarly upheld trends. Fueled by strong demand drivers, the market has long been a development frontrunner – and planned supply shows no signs of slowing. In the latest U.S. Census data, Dallas/Fort Worth registered a 95.8% year-over-year increase in year-to-date multifamily permit volumes.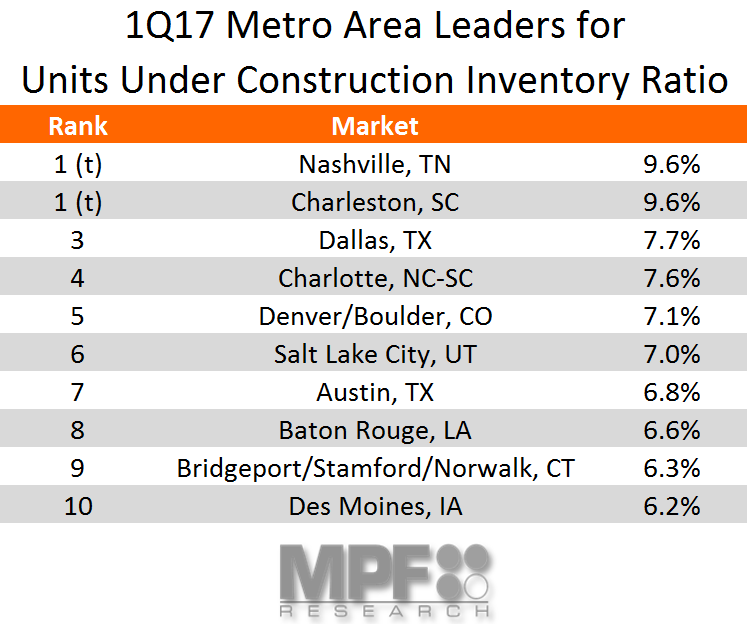 Meanwhile, current construction in Des Moines is set to expand inventory 6.2%. This small Midwest market is seeing a transformation of its downtown area with several new commercial and residential developments.