The Nation's 10 Busiest Submarkets For Construction: Far Northwest San Antonio, Texas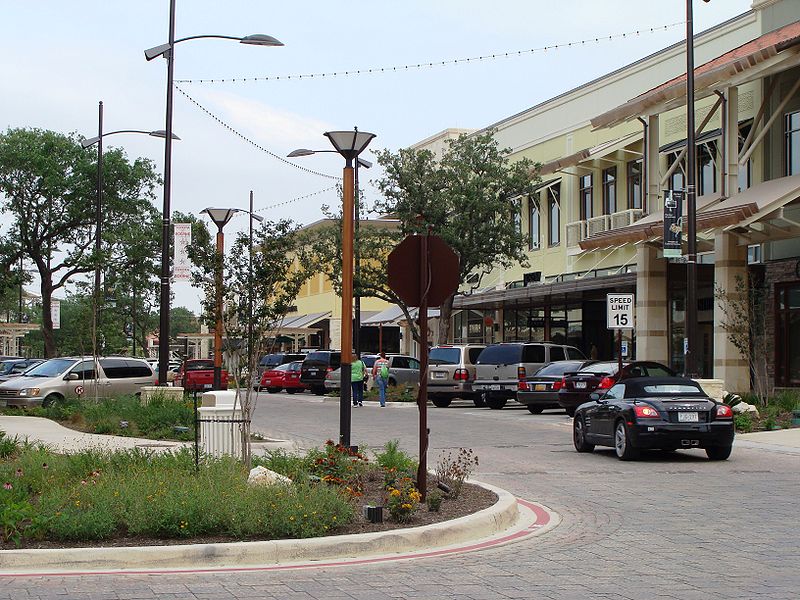 Placing in the #9 spot on our list, The Nation's 10 Busiest Submarkets for Apartment Construction, is Far Northwest San Antonio in metro San Antonio. Far Northwest San Antonio's apartment inventory expansion rate from 2012 to 1st quarter 2016, including new apartment supply plus units under construction at the end of 1st quarter 2016, was 64.6%. Far Northwest San Antonio has received 4,253 new units since 2012, with another 2,157 units under construction at the end of 1st quarter 2016. Similar to most submarkets on our list, location and ease of access to some of the metro's top employers is a key component of what makes this area of San Antonio so hot for apartment development. Additionally, high median household income primes this submarket for high-end apartment development centered around popular shopping destinations and master-planned communities.
That is just a taste of what is driving the market. Let's dive in and see more of what makes Far Northwest San Antonio such a prime candidate for apartment development.

Location
Far Northwest San Antonio is located within the San Antonio metro. The Far Northwest San Antonio submarket is located in the rolling plains of the gorgeous Texas Hill Country and is one of the higher-end areas of San Antonio. Whereas many of the high-development submarkets on this year's list are centered around various neighborhoods, Far Northwest San Antonio is heavily centered around master-planned communities. The submarket is home to well-known master-planned communities such as The Dominion, Stonewall Ranch and Cresta Bella, to name a few.
Similar to Cedar Park and other strong performers on our list, the northern portion of the submarket is primarily residential, housing a number of San Antonio's commuters, while the southern portion contains multiple Fortune 500 employers. The intersection of Loop 1604 and I-10, in the southern portion of the submarket where most of the apartment development is occurring, provides easy accessibility to the rest of the San Antonio metro.
Ease of Access to Major Employment Hubs
San Antonio is quickly growing northward, and Far Northwest San Antonio is a recipient of much of that growth. The submarket contains two important roadways: Loop 1604 and I-10, which intersect in the southern part of the submarket. That intersection is a hotbed for apartment development, as well as retail and office space. Spurring recent development are a few major employers located nearby:
In addition to the number of major employers near the intersection of Loop 1604 and I-10, the I-10 highway goes straight into Central San Antonio, making it easy for Far Northwest San Antonio's residents to get downtown, just 11 miles away. With so many major employers in the area – not to mention great access to other San Antonio employment hubs – it is no wonder that apartment construction has blown up in the submarket.
Retail & Entertainment
Far Northwest San Antonio is quickly becoming a retail and entertainment hub of San Antonio. Let's take a quick look at some of the retail outlets and entertainment venues within the submarket helping to drive demand for living in the area, all of which are located around the Loop 1604 and I-10 intersection:
Universities and Student Housing
Another big apartment demand driver in the Far Northwest San Antonio submarket is the University of Texas at San Antonio (UTSA). As of the Spring 2016, there were 22,632 undergraduate students and another 3,905 students enrolled in graduate and doctoral programs, according to the university's preliminary count. There also was a 1.8% increase in undergraduate enrollment in Spring 2016 over Spring 2015. While some on-campus housing is available, most students live off campus.
For student housing, 172 apartment units completed in the submarket within the past year in a community dubbed Prado, developed by Fountain Residential Partners. Demand for off-campus housing prompted the sale of Tetro Student Village, a fully-occupied 198-unit property, to a private investor for an estimated $27 million.
Apartments
Development is highly concentrated around the Loop 1604 and I-10 intersection, where most of the shopping and area's attractions are also clustered. The vast majority of the submarket's completions have been Class A product loaded with amenities. Far Northwest San Antonio's development also tended to be diverse in terms of unit count. Unit count ranged from 116 units through 623 units (for combined-phase projects) and the average property size was roughly 320 units.
Many projects are clustered around retail and entertainment options in the submarkets. For example, in the La Centera area, the first phase of The Residences at La Cantera, a 323-unit conventional apartment complex, was completed in 2013. Naturally, this apartment community has all the bells and whistles from expansive walk-in closets and soaking tubs to a yoga classroom and membership access to the La Cantera Hill Country Resort's spa and golf course. The property was developed under a joint venture between USAA Real Estate Company and Cambridge Development Group. A second phase of the complex is currently under construction and is scheduled to complete in late 2016. The addition will add another 300 units.
Others are clustered around The Rim retail center:
There a couple of other noteworthy apartment projects in Far Northwest San Antonio:
This submarket is bursting with retail and entertainment options to satisfy any resident. Such attractions combined with easy access to countless employment opportunities has pushed development of luxury properties through this cycle. Apartment development seems to be following the area's expanding retail areas and master-planned communities. While the submarket saw significant development from 2012 through 1st quarter 2016, development has seemed to slow more than other submarkets, which should provide time for properties to lease new supply. The economy is diverse and built upon steady economic drivers that should provide properties with consistent growth.