The Nation's 10 Busiest Submarkets For Construction: Central Orlando, Florida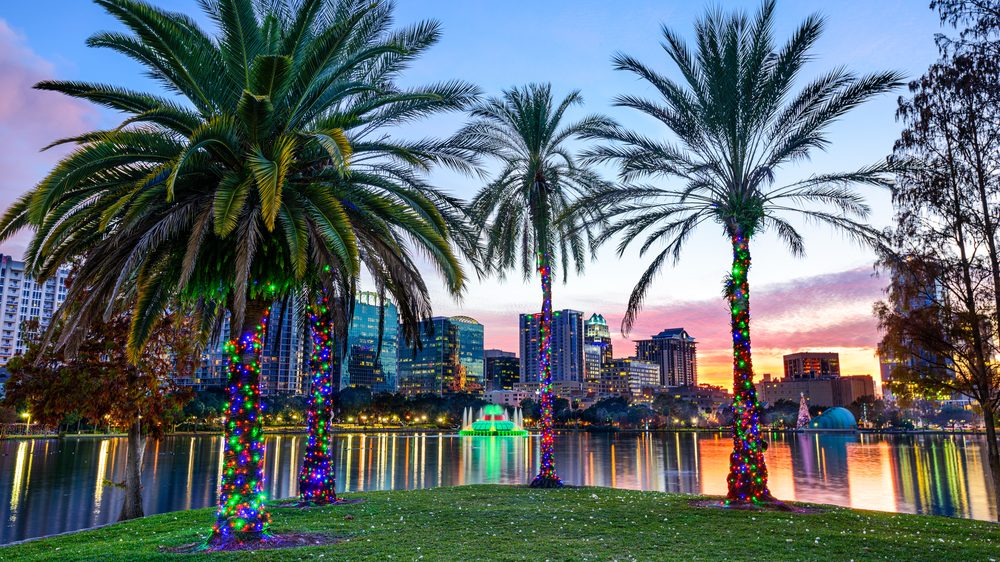 Placing in the #8 spot on our list, The Nation's 10 Busiest Submarkets for Apartment Construction, is Central Orlando in the Orlando metro. Central Orlando's apartment inventory expansion rate since 2012 was 68.2%, including new apartment supply plus units under construction at the end of 1st quarter 2016. While the number of completions since 2012 has not been extraordinary, the number of units under construction at the end of 1st quarter 2016 drove Central Orlando to the #8 spot our list. Central Orlando has only received 2,471 new units since 2012. However, they had another 2,531 units under construction as of 1st quarter 2016. Recent trends show that new construction tend to be multi-use buildings, combining multifamily housing on upper levels with retail space on lower levels.
Similar to many submarkets on our list, location is a key component of what makes high-construction areas of the Central Orlando submarket so hot for apartment development. The area's accessibility to employment hubs, walkability to entertainment districts and proximity to recently-improved highways make this a highly desirable work-live-play part of the city. There are also many major developments underway in the area – including sports and entertainment centers, retail shops and more education options – that are drawing residents to Orlando's downtown area.
The Central Orlando submarket is surprisingly neighborhood-centric, with every area providing something different for residents to enjoy. MPF's definition of the Central Orlando submarket includes downtown Orlando, pushes north to Rose Isle and spans eastward to include Audubon Park, Colonial Town Center and Baldwin Park. The two areas where construction has been most heavily concentrated are Downtown Orlando and Baldwin Park. These areas, although contained within the same submarket, bring very different benefits to the table. Let's explore at what is driving growth in Downtown Orlando and then we will look into development in Baldwin Park.

Downtown Development Efforts
The fast-growing Central Orlando submarket includes the northeast quadrant of the I-4 and State Road 408 interchange. This location leaves lots of opportunity for development. Recent major projects that have completed in Central Orlando are clustered in downtown Orlando along I-4. This development, and redevelopment in some cases, has showcased the downtown area as an entertainment hub. Whether it be education, sports or the arts, downtown Orlando has seen major projects over the past couple years. Let's look into just a couple of my personal favorites!
Accessibility to Major Employment Centers
The Central Orlando has several corporate and regional headquarters located in or around the submarket. Because of the metro's excellent public transportation system, the offices are easily accessible to residents. The larges employment sectors are financial and professional services, digital and emerging media, retail and entertainment and life sciences.
Some of the many corporate and regional headquarters located in Central Orlando include:
Bank of America Corporation
CNL Financial Group
Florida Hospital
Mears Transportation Group
Orlando Sentinel Communications
Red Lobster Hospitality
SunTrust Banks, Inc.
For an interactive map and other resources looking at some of the area's top employers, check out this tool from Orlando Economic Development Commission.
Apartments
Looking at some apartment communities that either completed recently or were under construction in 1st quarter 2016 in Central Orlando, there is a concentration of construction on the east and west sides of the submarket where other development is high. Most of the projects seen in the Central Orlando submarket have luxury finishes and a laundry list of amenities like bocce ball courts, dog parks, billiards rooms, media lounges, and resort-style pools. A couple noteworthy trends in the Central Orlando submarket are the emergence of more mixed-development properties and properties marketing walkability and ease of access to public transportation and trails.
The two largest completions from 2012 through 1st quarter 2016 were:
Post Lake at Baldwin Park III: This 410-unit project added to the complex's existing 350 units from previous phases. Post Lake at Baldwin is located in the Baldwin Park neighborhood in the Central Orlando submarket, north East Colonial Drive. The property is within walking distance of retail and grocery stores and is a short drive to multiple shopping malls. This Class A complex is packed with apartment features and amenities and has a variety of floorplans ranging from studio apartments to three-bedroom townhomes. Construction on the property began in 3rd quarter 2012 and completed in 2nd quarter 2014.
SteelHouse: This 325-unit property is located in the North Quarter District of downtown, east of I-4. This apartment is within walking distance to the best dining, shopping and entertainment that downtown Orlando has to offer. Better yet, SteelHouse has direct access to bike stations and the Orlando Urban Trail while a Lynx Bus stop is located right in front of the building! One- and two-bedroom apartments in this property have luxury finishes throughout.
The two largest properties under construction as of 1st quarter 2016 were:
The Yard at Ivanhoe: With 630 apartments, The Yard at Ivanhoe is the largest property under construction in the Central Orlando submarket in 1st quarter 2016. The property will be a mixed-development community with space for retailers and coffee shops. The project should continue through to a second phase, ultimately registering over 800 units. The property is located in an eclectic area of downtown Orlando called Lake Ivanhoe at the peak of North Quarter District. The campus will feature connections to the Orlando Urban Trail and routes to access public transportation.
Baldwin Harbor: With 483 residences, this was the second-largest apartment complex under construction in 1st quarter 2016. Baldwin Harbor, located in Baldwin Park, has luxury one-, two- and three-bedroom units featuring stainless steel appliances, quartz countertops and walk-in closets. The property boasts a dedicated yoga lawn, fitness center, resort-style pools and more! The property is within walking distance to restaurants, shopping, entertainment, and a grocery store.
Transportation
Accessibility is key to any downtown area, and downtown Orlando is no exception. The intersection of I-4 and S.R. 408 marks the heart of the Orlando metro and provides residents easy access to the rest of the area. The highways also draw others in, making this a prime location for development — which there has been a ton of!
While there are always entertainment options available within walking distance, Downtown Orlando has tons of options for transportation when it is needed. Orlando's bus system features two services: LYMMO, a free "bus rail" service, and LYNX , Orlando's public transit provider that provides bus services across the metro. Downtown Orlando also offers a car-share program through Zipcar, where people can rent their car by the hour.
Another popular option in downtown Orlando is the Juice Bike Share program. Downtown Orlando has a series of bike lanes and trails throughout the city that make going for a leisurely ride or commuting to work by bike safe and enjoyable and current efforts will significantly expand the bicycle lane network over the next decade or so. For a map of existing and planned trails in the submarket check out this map from the City of Orlando.
If those aren't enough options, downtown Orlando also has O-Cartz, horse-drawn carriages, pedicabs and taxis to get residents and visitors where they need to go.
Baldwin Park
Baldwin Park is a newly revitalized area of Orlando three miles west from downtown Orlando. The land was used for military purposes from 1942 until the 1990s, but has recently been transformed into an incredible neighborhood. Its close proximity to downtown provides residents with easy access to some of the metro's biggest employers and attractions while having just enough distance to break away from the urbanized feel of the city. Baldwin Park is a well-planned area of Orlando that is inspired by 1940s architecture. New apartment complexes, single-family homes, retail locations and restaurants are modeled after the traditional and elegant feel of the era.
Upon completion of the neighborhood's multiple apartment complexes and homes under development, the area will have around 10,000 residents. Even with a growing population base, the neighborhood is designed to maintain a community-centric feel upon completion. Baldwin Park has top-tier public schools, an incredible park system with lakes and over 50 miles of walking trails, as well as multiple community centers. Local retailers, restaurants and bars round out the area's charm.
Baldwin Park features a noteworthy hub: Baldwin Park Village Center. The Village Center is a large mixed-use development featuring apartments, live/work homes, office space, a grocery store, as well as various shops and restaurants. The Village Center is also where many of the community's events are hosted. Check out this website for information on some of the area's upcoming events!
While the neighborhood is located within the Central Orlando submarket, it has definitely created a name of its own. Families and singles alike can find something to love about this charming area tucked away from the hustle and bustle of the city.
Other Attractions
In addition to all offerings above, Central Orlando offers a multitude of attractions:
Shopping: In the downtown area, there are tons of local and national chain stores, with an interactive map found on the area's website. Heading towards the center of the submarket is Orlando Fashion Square, the area's longest-standing enclosed mall. Just a short drive away, residents can shop at The Mall at Millenia, where you can find famous retailers like Prada, Versace and Gucci. Also in that area is Orlando International Premium Outlets where you can find great deals on top brands.
Museums: Central Orlando has many museums to choose from including SKELETONS:Animals Unveiled, the Orlando Science Center, Orlando Museum of Art, Mennello Museum of American Art, Orange County Regional History Center and more!
Neighborhoods and Entertainment: The various neighborhoods within Downtown Orlando and throughout the rest of the Central Orlando submarket offer different types of entertainment. Looking at some neighborhoods downtown where lots of development is occurring, we see a variety of options geared towards their particular renter cohort. The central business district offers the most options for nightlife — from pubs to clubs, this neighborhood has it all. In the daytime, the residents can take advantage of the multiple museums in the neighborhood. Parramore is home to the submarket's many sports arenas and large venues including the Amway Center and the Bob Carr Theater, a part of the Dr. Phillips Center. Eola Heights is a quieter neighborhood, but is within walking distance to the many downtown neighborhood attractions. South Eola offers many retail and dining options and hosts many of the area's events, such as the Orlando Farmer's Market . Thornton Park, another major downtown neighborhood, is a trendy part of town where people can go to local restaurants and boutiques.
Moving away from downtown, the areas become more suburban, but feature an even more plentiful park system and neighborhood community centers.
The Central Orlando submarket has undergone substantial growth over the past four years, priming it as the perfect site for new apartment development. An increase in businesses, higher education, entertainment and transportation has drawn many millennials in particular to the area and has transformed the area into a great live/work/play environment. The submarket is diverse as you move westward and offers every resident a unique experience, appealing to a wide renter pool. Unique opportunities like those in Baldwin Park and future development within Creative Village also present developers with the opportunity to help create a new community, not just adding to the landscape.
Just now joining our series? View our previous posts on #10 Cedar Park, Texas and #9 Far Northwest San Antonio, Texas.