The Nation's 10 Busiest Submarkets For Construction: Cedar Park, Texas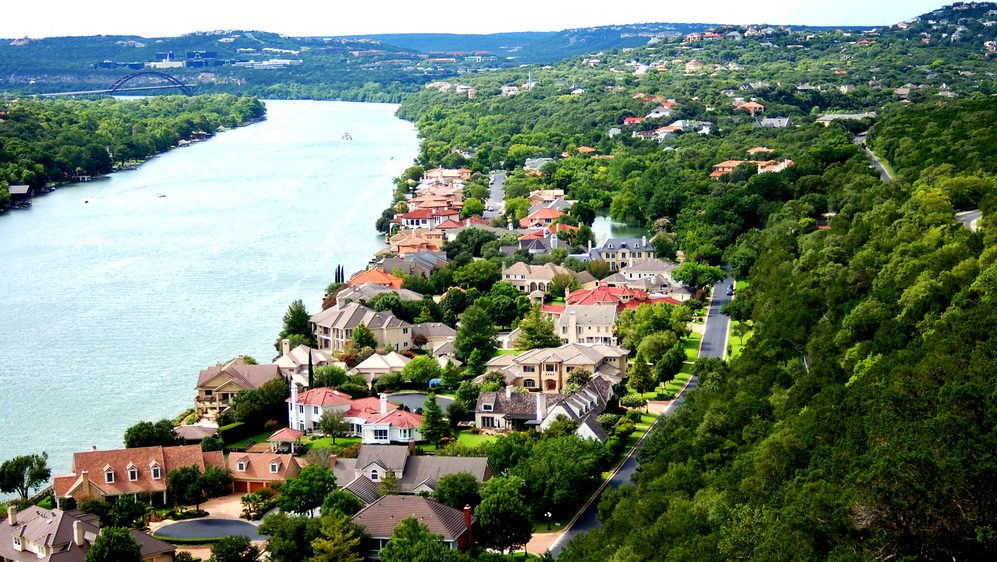 Landing in the #10 spot on our list of rapid inventory growth is Austin's Cedar Park submarket. The submarket encompasses various Williamson County cities including Cedar Park, Leander and Liberty Hill. Cedar Park's existing apartment base expansion rate since 2012 is 63.6%. Turning that percentage into a unit count, the submarket has received 2,947 new apartments since 2012, and recorded an additional 1,672 units under construction at the end of 1st quarter 2016, all of which should complete by 1st quarter 2018. Most of the construction activity has occurred around the southern region of the submarket, near the intersection of Highway 45 and Highway 183 and north along the Highway 183 corridor.
What makes Cedar Park such a hot ticket item for apartment development? There are quite a few reasons, so let's dive in.

Location, Location, Location
This small but fast-growing submarket includes a couple major suburbs of Austin, starting just 17 miles northwest of Texas' capital city. It is located west of I-35, where the desirable Texas Hill Country area of the metro begins. The submarket has also seen an uptick in retail development and is within close proximity to the Lake Travis and other affluent areas of the Austin metro. The submarket also boasts plentiful park systems, prime shopping destinations and top-ranked public schools. This provides the Cedar Park submarket's residents with access to numerous resources and amenities without the high home prices that have long been the norm in surrounding areas. Therefore, you get the beautiful Hill Country views without the costly price tag – count us in!
Accessibility to Major Employment Centers
Although this commuter area is a pretty good hike from downtown Austin, it is located in Austin's high-growth corridor along Highway 183, which provides a direct route to downtown without traveling along the infamously congested I-35. Leander in particular has seen significant improvements to roadways recently that make commuting much easier for residents. If driving downtown isn't your thing, the Capitol MetroRail has two stops in the Cedar Park area: Lakeline Station and Leander Station. The Cedar Park submarket is also bordering affluent Round Rock, where a slew of technology companies operate. For those who work close to home, Cedar Park also offers diverse mix of top employers in the software, biotech, manufacturing and oil exploration industries. Some of the Cedar Park submarket's largest employers include:
Education
One other demand driver in the Cedar Park submarket includes access to its exemplary school districts. These top-tier academic and athletic programs pull a lot of families to the submarket. Austin Community College also has a campus that is located in the southern part of the submarket. Round Rock Higher Education Center (RRHEC), a Texas State University satellite campus, is also located in neighboring Round Rock. RRHEC offers course curriculums for students obtaining an associate's, bachelor's or master's degree from Texas State University or adult continuing education courses.
Growth. Lots and Lots of Growth
Developers have responded to rapid population growth with lots of new construction across the submarket. Looking at some apartment communities that either completed recently or were under construction in 1st quarter 2016 in Cedar Park, there is a clear trend of apartments being built along Bell Boulevard, or Highway 183. The majority of construction completed within the past four years has been clustered in the southern part of the submarket. However, recent construction projects are moving north along Bell Boulevard towards Leander, nestled in the beautiful Texas Hill Country and some of the outlying areas of the submarket. Most of the projects seen in the Cedar Park submarket have all the bells and whistles you'd expect to please both singles and families.
Completions from 2012 through 1st quarter 2016 tended to be around the same size, averaging at about 327 units. The two largest projects completed from 2012 through 1st quarter 2016 are The Mansions at Lakeline with 374 units and Park at Lakeline, with 352 units.
The Mansions at Lakeline: This community completed in October 2015 and is the largest completion in the past four years. The Mansions at Lakeline is within a 70-acre, master-planned development on Lakeline Boulevard, just east of Highway 183. The community has 374 townhomes with one to four bedrooms and amenities including concierge services, a fitness center with a cardio theater, a splash park and a playground area for children. This community was a wonderful addition to the Cedar Park submarket because it appeals to families, a huge portion of the submarket's population.
The Park at Lakeline: The second-largest completion since 2012 is The Park at Lakeline, located in Cedar Park. The community features a total of 352 studio and one-, two- and three-bedroom apartments. This property has tons of outdoor amenities as well as a game room and fitness room and is within walking distance to Lakeline Mall. Park at Lakeline is also a National Green Standard building. It should be noted that the apartment complex was renamed to the Marquis on Lakeline in March 2016.
The two largest projects that were still under construction as of 1st quarter 2016 are Lakeline Commons with 501 units and Altis at Lakeline with 354 units.
Lakeline Commons: Lakeline Commons is a 501-unit property that will be completed in two phases. Phase one is set to complete in 2018 with phase two following shortly after.
Altis at Lakeline: Altis is a three-story complex with a total of 354 one-, two- and three-bedroom units. Developer BBX Capital Real Estate plan on having the project completed in early 2017. The apartments will have chef-quality kitchens, walk-in closets, modern bathrooms and green features such as Energy Star appliances. Some units will have a one-car garage. The complex has an exercise facility, game room, media lounge, Starbucks lounge and more!
Attractions
Some area attractions include:
Shopping: 1890 Ranch and Lakeline Mall
Golfing: Twin Creeks Country Club, Crystal Falls Golf Club and Avery Ranch Golf Club
Entertainment: Austin Steam Train
Parks and Recreation: The Cedar Park submarket has over 1,000 acres of park space for the community to enjoy. The submarket also features multiple recreation centers, community centers, and pools! There are also various farms that are open to the public and several stables for a fun-filled day of horseback riding.
Overall, this submarket is the perfect location for various household types. While the area typically attracts families, Cedar Park is seeing a growing young-adult population. The submarket's proximity to some of the Austin metro's largest employers while being positioned among the beautiful Texas Hill Country lends family and singles to fall in love with the area. Better yet, continued economic development shows promise as more companies discover the promising area.