The Five Largest Apartment Transactions in 2nd Quarter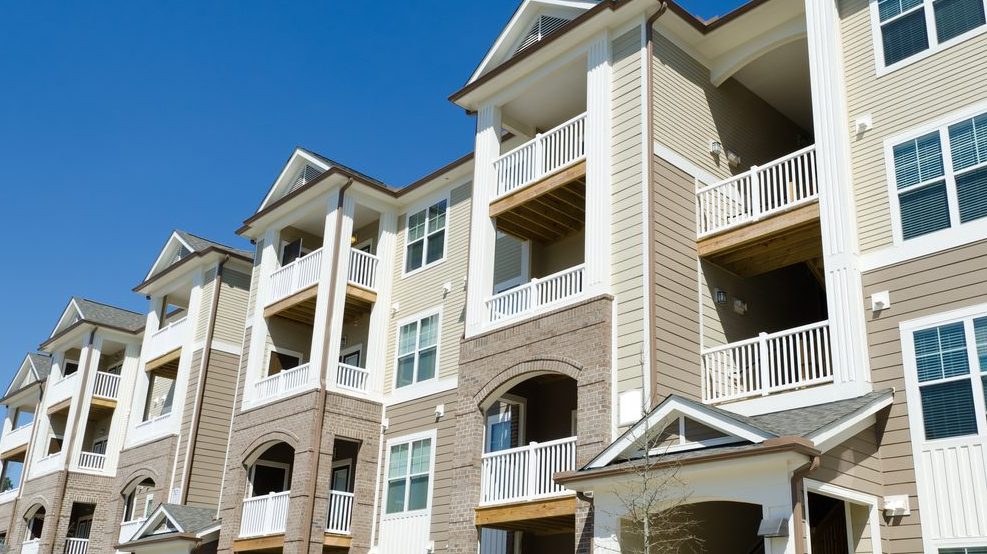 Apartment transaction volumes picked up again in 2nd quarter 2021, following several quarters of fluctuation.
Roughly 2,201 apartment properties changed hands at a value of more than $52.7 billion during 2nd quarter 2021, according to Real Capital Analytics (RCA). The recent low was in 2nd quarter 2020, following the onset of the pandemic, when only 963 properties were sold at a value of $15.6 billion. Just a few months later, in the last three months of 2020, about 2,800 apartments transacted for roughly $63.2 billion, a 20-plus year high on both accounts. For 2020 overall, about 7,135 apartment communities were sold for $145.1 billion. That was well below 2019 volumes, when 8,934 properties traded hands for $192.5 billion.
Here are the five largest property transactions from April through June.

North Point
The largest apartment transaction in 2021's 2nd quarter was a development in the Boston market. New York-based private equity firm Blackstone, through its Chicago-based LivCor multifamily arm, bought the 426-unit Avalon North Point apartment community in June. Blackstone paid Virginia-based AvalonBay approximately $281 million or roughly $660,000 per unit. AvalonBay purchased the development in 2013 for $121.8 million. The 22-story building, which was built in 2008, is located at 1 Leighton Street in Cambridge next to the MBTA's Green Line and is less than a mile from the Kendall Square life sciences cluster. Amenities at the development, which has been rebranded North Point, include a heated indoor pool, yoga room, resident entertainment lounge, sports club fitness facility and a massage room. In the same transaction, Blackstone bought a 103-unit, six-story loft building behind North Point for $44 million, taking the total deal to $325 million.
Residences at Westgate
In June, Newport Beach, CA-based Waterford Property Company partnered with the California Statewide Communities Development Authority (CSCDA) to acquire the Residences at Westgate in the Los Angeles area. The 340-unit mid-rise community was purchased from Chicago-based Equity Residential for $237 million or roughly $697,000 per unit, the second-largest transaction in the nation during 2nd quarter 2021. The new owners plan to provide workforce housing at the community. The property at 31 South DeLacey Avenue in Pasadena was built in 2015 and has 20,521 square feet of retail space. Amenities include a heated outdoor swimming pool, 24-hour fitness center, dog stations, media room, outdoor grilling area, clubhouse and spa. CSCDA created a workforce housing finance program in 2020. The program uses tax exempt bond financing to acquire multifamily projects. The Residences at Westgate was Waterford and CSCDA's sixth multifamily acquisition in Southern California this year, with all of those acquired properties converting to workforce housing.
Arrive Silver Spring
The third-largest transaction to take place in the nation during 2021's 2nd quarter was the sale of The Point at Silver Spring in Washington, DC. San Francisco-based FPA Multifamily bought the community from New York-based Pantzer Properties in May for $219 million or roughly $246,000 per square foot. Pantzer purchased the development in 2012 for $168 million. The property is at 8750 Georgia Avenue in Downtown Silver Spring, a few blocks from the Red Line Metro Rail. The 891-unit complex, which was built in 1973, consists of two, 15-story buildings. Amenities at the community, which has been rebranded Arrive Silver Spring, include a fitness center, clubhouse, concierge services, door attendant, guest rooms, sundeck, TV lounge, recreation room and pool.
The Lex at Lowry
In June, Los Angeles-based CIM Group bought one of the largest developments in Denver. The company paid Los Angeles-based TruAmerica Multifamily $201.9 million or roughly $284,000 per unit for Berkshires at Lowry, the fourth largest transaction in 2nd quarter. The 710-unit community, only one of seven developments in the Denver market with more than 700 units, sits on 26 acres at 240 South Monaco Parkway, in the Glendale submarket. TruAmerica acquired the property in 2014 for $119 million. The community, which was built in 1974, is comprised of 24 buildings, a combination of townhomes and mid-rise units. Amenities include an indoor and two outdoor swimming pools, indoor basketball court, tennis courts, racquetball court, playground, two spas, dog park, a yoga and spin studio, fitness center and business and conference facilities. The development has been rebranded The Lex at Lowry.
The Commons at White Marsh
New Jersey-based AJH Management acquired a 1,212-unit Baltimore apartment community in June, the fifth largest transaction during 2nd quarter. The company purchased the Commons at White March from New York-based Kushner Companies for $190 million or roughly $157,000 per unit. Kushner acquired the community in 2012 for $120.9 million. The property at 9901 Langs Road in Middle River is within the Southeast Baltimore County submarket and is the 12th largest apartment community in the Baltimore market. The development was built in 1972 and consists of two-story townhomes and three-story apartment buildings. Amenities include a swimming pool and sundeck, wading pool, picnic area with grills, playground, tennis court and clubhouse.