Major Texas Universities See Wide Range of Performances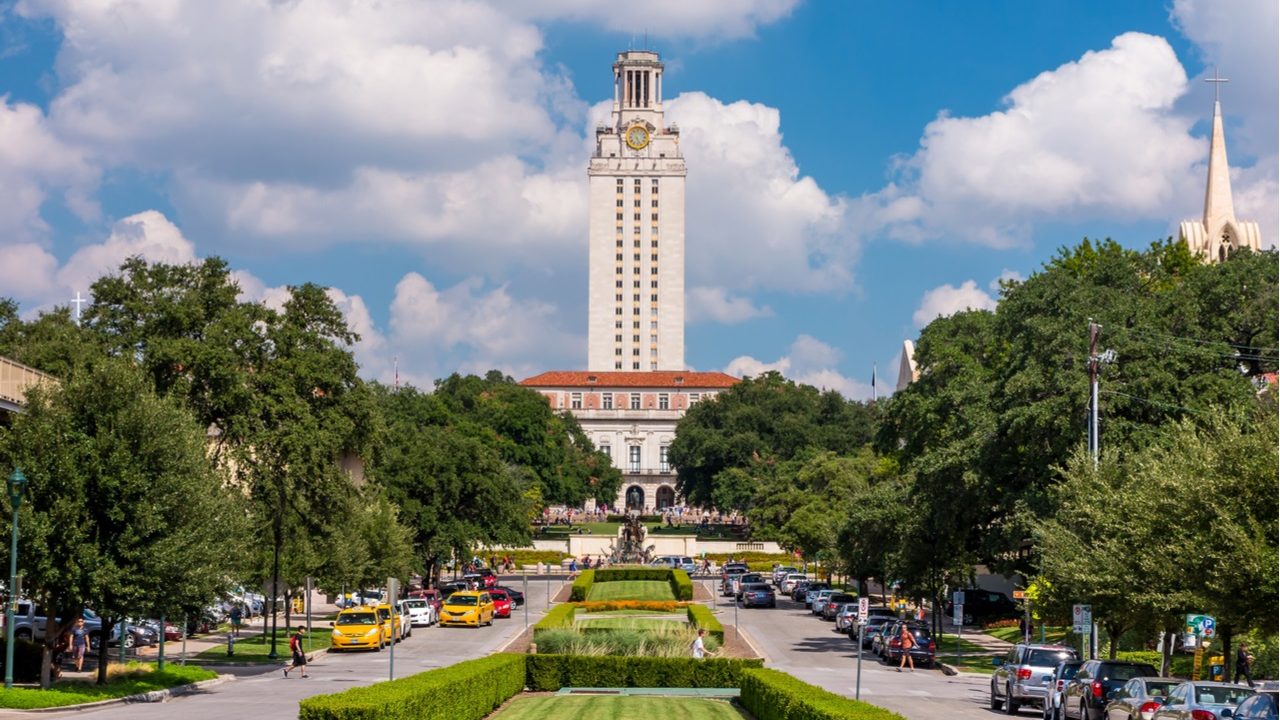 At the major universities in Texas, off-campus student housing is recording a wide range of rent change and occupancy levels. While some schools are suffering from a serious supply hangover as thousands of new beds have come online in recent years, others have seen few completions.
Examining stabilized properties at Texas' large public universities shows performance at various campuses was a mixed bag at the end of 2018.

University of Texas at Austin
UT saw just over 500 beds added to its off-campus stock between 2015 to 2017. That figure jumped in 2018, when about 1,480 new beds were added. That's the biggest volume of new supply UT has seen in several years, and a number that will very nearly repeat in 2019 as another 1,420 beds are scheduled to complete. Despite increased supply, rent growth remains the highest of the major Texas universities at 3%. Occupancy wasn't too damaged by elevated new supply either, falling a mere 30 basis points in 2018 to stand at 94.5%. At 52.1%, UT also has one of the higher ratios of off-campus beds to full-time undergraduate enrollment among the nation's most prominent universities.
Texas State University
Texas State is seeing modest rent growth of 1.8% compared to 2017. Texas State missed its forecasted mark of 348 new beds in 2018 when it delivered no new supply. In 2019, the university is expected to grow by roughly 1,100 new beds. The number of private, off-campus beds has doubled this economic cycle as undergraduate enrollment has increased by about 10,000 students (roughly 40%). Texas State has one of the higher bed-to-student ratios of the nation's most prominent universities at 53.1%. Occupancy at Texas State is also the highest of the major Texas universities at 97.4%.
University of North Texas
Rent growth at the University of North Texas has been slow and steady of late. Though the number of total beds is small compared to larger schools like A&M or UT, UNT rents are still growing modestly, at 0.8% annually. Enrollment growth, the dominant driver of student housing demand, has nearly stagnated at UNT since 2016, as has new supply. UNT isn't forecasted to see any new student housing until 2019, and occupancy has remained above 96.9% since 2016. UNT, often considered a commuter school, has one of the lowest bed-to-student ratios among major Texas universities at 26.9%.
Texas Tech University
Texas Tech's year-over-year rent cut of 3.1% can be attributed to a supply hangover. Tech is, on average, growing by more than 500 students per year, yet its supply growth has been far more haphazard. In 2017 alone, the university saw more than 3,700 new beds complete – over a 20% increase in off-campus supply. However, no new beds were delivered in 2018 and no new beds are in the forecast until after 2021. That stark difference in supply seems to be the norm for Tech over this economic cycle, with large completion volumes quickly following long dry spells. As a result of 2017 deliveries, occupancy dipped from 93.7% in 2016 to 83.5% in 2017. It's ticked up since then, reaching 95% at year-end 2018. Texas Tech has a middle-ground 50.6% bed-to-student ratio.
Texas A&M University
The aftereffects of massive new supply volumes at Texas A&M has certainly left an impact on rent growth. After expanding by more than 2,600 beds in 2018 alone – a 10% increase – the university's student housing market is seeing a 3.7% decline in rents. Privately owned student housing occupancy softened noticeably from 2015 (97.5%) to 2017 (92.5%) when more than 8,700 beds were delivered over those three years. Since 2017, occupancy has been creeping up as rent change dipped to the lowest it's been in this economic cycle. A&M has one of the highest off-campus bed-to-full time undergraduate enrollment ratios of the nation's most prominent universities at 68%.