Texas' Fastest-Growing Apartment Market Cuts Rents in 2017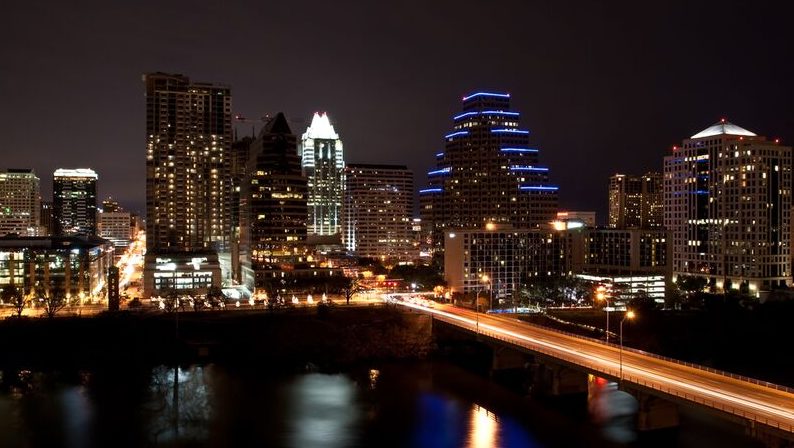 Among the 50 largest U.S. apartment markets, only one suffered rent cuts in 2017 – Austin. Apartment operators in the Texas capital metro lowered rental rates 0.7% in the past year.
Pricing power has been pretty strong in Austin throughout much of the current cycle, despite heavy construction activity. In fact, 2017 marks the metro's first annual rent decline in more than seven years. While it's typical for Austin to lose pricing momentum toward the end of the year, the 4th quarter dive in 2017 was sharper than usual, with rents coming down 2.4%.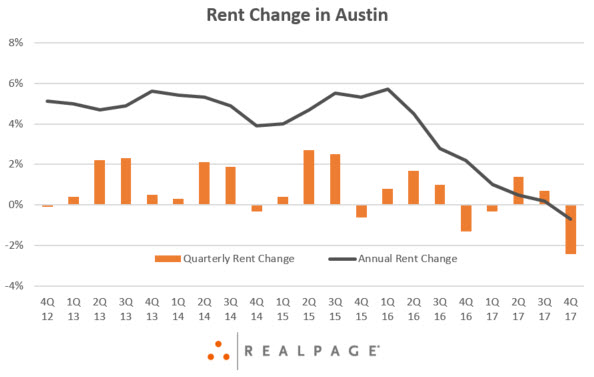 It would be easy blame Austin's rent cuts in 2017 on heavy supply volumes. New apartment deliveries have been dragging on the top end of the market in the recent cycle, and developers built another 10,478 units in the past year. This annual volume continues a building spree that has swelled the metro's inventory base 18% in the past four years.
But Austin's recent cut seems to be less about supply and more about possible affordability issues in middle- and lower-tier product. While elevated completion volumes have stifled rent growth in Class A product for nearly two years, momentum in Class B product has only recently stalled, with performances turning negative (-0.9%) in 2017. By comparison, middle-market rents have climbed roughly 40% since 2010, more than the 37% total increase in top-end rents and far more than the 13% increase lower-tier product pricing.
Despite much slower growth in lower-tier product in the current cycle, operators of Class C apartments cut rents 2.7% in 2017.
Meanwhile, rental rates climbed 1.8% in Class A properties during the calendar year.
For the metro overall, the reduction in rents did not spur enough demand to prevent occupancy from slipping. Occupancy fell 0.5 points year-over-year, landing at 94.1%. This occupancy rate is 0.7 points below the historical average for the current cycle.
Austin's 2018 supply volume is scheduled to drop to 7,642 units, 27% fewer units than were delivered in the past year. Still, that's a significant supply volume, which would grow inventory 3.3%. In turn, occupancy is expected to backtrack a little in 2018, but operators should regain some pricing power with the supply wave winding down.