Ten Thoughts on Apartment Rent Payments Entering May's Rent Week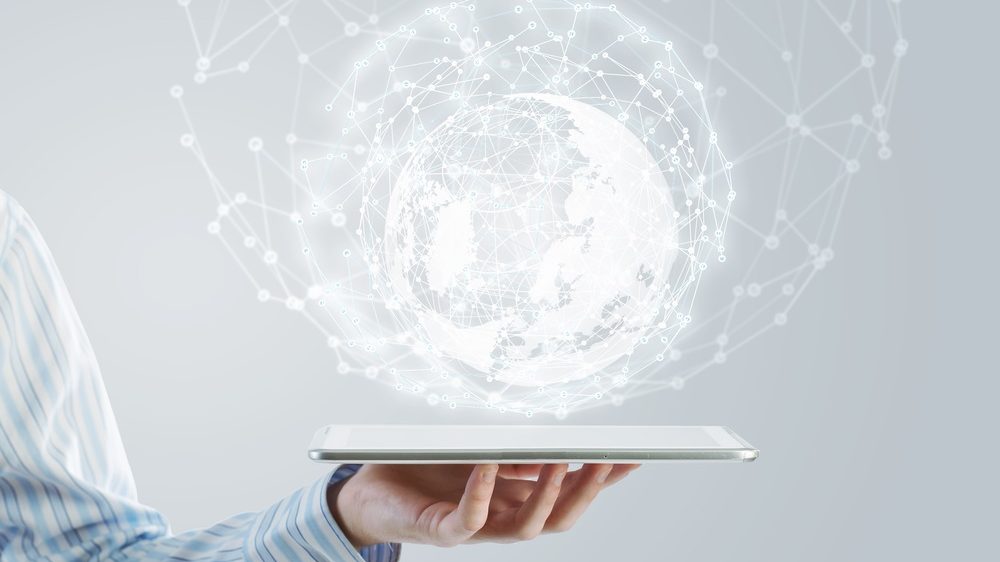 The U.S. apartment industry held its collective breath going into April, and ended the month with a giant sigh of relief as rent collections far exceeded expectations. But as the calendar moves into May, the sentiment among apartment owners and managers is shifting back to some anxiousness.
May brings a confluence of cross currents that muddy the crystal ball in predicting how rent collections will play out. Here are 10 thoughts on rent collections based on analyzing different datasets and talking with leading apartment operators across the country.
April came in way above expectations
Nearly 92% of apartment households made a rent payment by April 26, down only 4 percentage points compared to the same time last year, according to the National Multifamily Housing Council's Rent Tracker. RealPage is a contributing data partner to NMHC. Given that more than 26 million Americans filed for unemployment in the past five weeks, and not everyone is yet receiving unemployment payouts, that's a pretty remarkable outcome. The results further cement apartments' status as one of the few preferred real estate investment options through a downturn. Other sectors are seeing significantly lower collections rates.
Rent payment programs are widely offered but (so far) sparsely utilized by renters
Days after COVID-19 escalated into a crisis in the U.S. in mid-March, apartment operators of all types quickly put in place rent payment plans for residents going into April. Prior to this, payment programs were nearly unheard of in the market-rate apartment business. But despite their widespread availability, payment programs did not draw significant interest among renters. We spoke with more than a dozen apartment operators of different sizes and in different parts of the country. Utilization varied a bit by region, but we generally heard anywhere from 1% to 5% of renters taking advantage of these programs.
That's actually good news because it means the vast majority of renters were able to make the full April rent payment. We'll almost certainly see an increase in renters utilizing plans for May.
But why so little adoption for April? Some operators speculated newly laid-off renters may feel sheepish about asking for assistance, and expected to see more of them coming forward in May. We also heard that property managers saw a sizable numbers of residents inquire about payment options, but ultimately chose to pay April's rent in full.
Expect to see more renters asking to spread rent payments across the month
We analyzed the pros and cons of the four most common rent payment plans in an earlier article, which you can find here. One takeaway is that operators are finding renters are most interested in flexible payment plans that allow them to make multiple partial payments throughout the month without penalty. This option can be more administratively burdensome and incrementally more expensive for property managers, but it enables renters to make the full monthly rent payment – aligning with the cadence of paychecks or unemployment payments. When cash is tight, it's much harder to pay the full lump sum upfront. We expect to see more of this in May as laid-off households rely on unemployment benefits to pay rent.
Some renters are making more from unemployment than they did while employed
The federal CARES Act injected $2.3 trillion into the economy, and a big chunk goes toward unprecedented unemployment benefits. Unemployed Americans receive $600 per week from the federal government on top of payouts provided by each state. The result is that many Americans will make more from unemployment than they did in their jobs – which in turn, positions them to pay bills (including apartment rent) that keep the economy moving.
The New York Times conducted an analysis that concluded unemployment benefits will exceed normal wages for average workers in most states. Among states with large apartment renter populations, the biggest beneficiaries include Missouri, Pennsylvania, Tennessee, Arizona, Michigan, Wisconsin, Oregon, Utah, South Carolina, Maryland and Wisconsin. Key spots right around the break-even mark included Florida, Texas, Ohio, North Carolina, Virginia, Georgia, New Jersey, Colorado and Washington.
A handful of higher-cost-of-living states are the exceptions, including: New York, Illinois, Massachusetts and California. Washington, DC, is also on that list. But in all cases, the new unemployment benefits provide a significant boost in narrowing the gap.
The federal benefits are scheduled to expire in July, but are widely expected to be extended if unemployment remains high. The fact that 2020 is an election year only boosts those odds.
Rent collections could depend on who is receiving unemployment payments
More than 26 million Americans filed for unemployment in the past five weeks. States are confronting a huge challenge in trying to process enormously more unemployment claims than they've ever handled in such a short period of time. Media reports indicate some individuals are experiencing delays getting their claims submitted and approved.
Once processed, then there's also the challenge of getting the expanded unemployment payouts to everyone. That becomes a big factor in May rent collections. Renters who have lost their jobs but are not yet receiving unemployment benefits may not be able to pay rent on time. This depends not only on the status of an unemployment claim, but on the individual state's systems. Some are operating on antiquated technologies that are delaying payouts. In some places, people are receiving state benefits but not federal benefits. Most, though, should be providing full funding by May.
Renters are prioritizing paying the rent
When cities and states across the country began passing moratoriums on evictions and late fees, there was concern that some renters could misinterpret the measures – intentionally or unintentionally – as "rent is canceled." In some cities, activists have gone so far as to try to organize "rent strikes." But April's collections data shows those fears never played out on any scale. Several apartment executives noted that media headlines often paint a "landlords versus tenants" opposing dynamic, but most of the marketplace operates far more amicably.
Renters deserve a lot of credit for honoring lease commitments in April. That's a good sign going into May. That said, there's still some risk here – as high-profile politicians endorse canceled rent, particularly in large coastal markets. But renters who are capable of paying rent are generally aware of the further economic damage caused by intentionally skipping payments, starting with the impact it has on the 17.5 million American jobs dependent on rent being paid.
Property managers are taking extraordinary actions to show compassion and flexibility
I've been struck by how much apartment operators have done in such a short time to pivot their business models in order to provide enormous flexibility and service for their residents. I have no doubt this is contributing to high collection rates. Several operators have also shared they've seen improvement in various measures of resident satisfaction, as well.
Early on in the crisis, the National Multifamily Housing Council publicly endorsed several unprecedented measures – including eviction moratoriums, payment plans and flat renewal pricing. Much of the industry quickly adopted those recommendations, and went even further.
We've seen them waive fees. They've created a wide range of options to pay rent without penalty, and provided access to resources to help out. We've seen property owners offer generous financial assistance funds.
And we've also seen a human touch. We've heard stories of property managers delivering free meals to residents. We've heard about leasing agents doing grocery shopping for elderly residents. We've heard about fun virtual events and contests to keep residents socially engaged. We're compiling many of those stories, and look forward to sharing them in the near future.
Handling isolated problem cases is not easy
During our webcasts, we are often asked how to approach residents who are not paying rent and who are non-responsive to property managers. There is no easy answer. Few property managers will send eviction notices right now, even where they're still legally able to do so. And where evictions are banned, the options are further limited.
We asked a few apartment operators, and they advised an old-fashioned personal approach: Go knock on the door just to check on the residents and warmly say hello. Of course, you'll want to do that from a distance and comply with social distancing rules that may vary by location. But operators we spoke with said they've found residents are pleasantly surprised to see someone check on them in person right now, and it facilitates a conversation on the various payment plan options available to them.
There are many, many unknowns
Will the pace of layoffs continue to slow, or will we see acceleration of job losses into other parts of the economy? Will some renters be unwilling to utilize unemployment benefits to pay rent, fearful of funding drying up unless the federal government extends the program past its current expiration date of July? Will more residents begin to utilize the array of rent payment programs? Will the highly charged political environment lead to further restrictions on rental housing management? Will activists in coastal markets be more successful in promoting rent strikes? Will Congress approve a program to directly subsidize rent? Will local and state governments lift shelter in place ordinances? When will our daily lives return to normal?
There are still many unknowns. Change has been coming fast.
What are our expectations for May's rent collections?
We asked this question during a recent webcast, and the majority of participants expected to see a slight decline from the 91.5% who made a payment in April. We agree with the consensus of the crowd. Many of the tailwinds we've discussed earlier – expanded unemployment payments, prioritization of paying rent, flexible payment options – should keep collections at a manageable rate. But the unknowns are also very real, and renters not yet receiving unemployment benefits or who are otherwise in precarious financial situations will be challenged.