Suburbs Push Up Houston's Apartment Rent Growth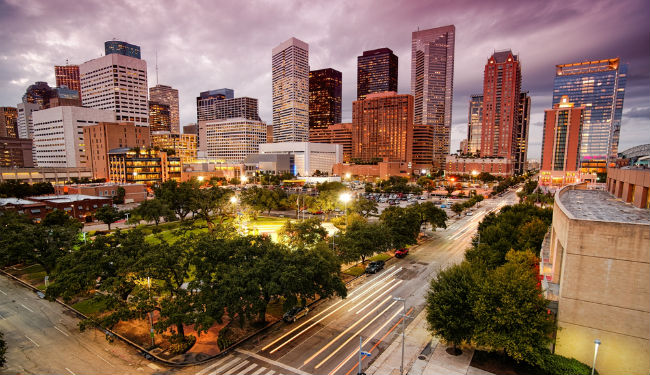 Apartment rents in Houston jumped over the past two months, driven by notable growth in some suburban submarkets.
Effective asking rent increases of 1.3% in April and 1.5% in May are the best monthly results posted in Houston in a very long time. And while annual rent growth of 2.5% is below the national average, that's notably beyond the performance this market has seen in the past few years, even before the COVID-19 pandemic pulled rent change into negative territory in 2020.
Houston's overall rent change performance in recent months has been held up by what's happening in the suburban submarkets, while rent cuts continue to be the norm in the urban core.
Effective asking prices were up 9% year-over-year in the southwestern suburb of Rosenberg-Richmond, while rents grew 7% to 8% in the nearby Katy, Cypress/Waller and Sugar Land/Stafford, as well as in the northern suburb of Conroe/Montgomery County.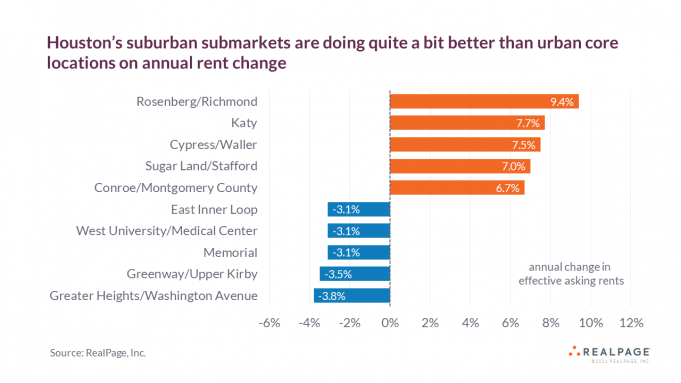 On the flip side, rents are being cut in some of Houston's urban core neighborhoods, where there's been a lot of construction activity in recent years. The weakest results are annual declines of 3.5% to 4% in the Greenway/Upper Kirby and Greater Heights/Washington Avenue neighborhoods, which both border Downtown.
For more information on the Houston apartment market, watch the webcast: Up Close and Local: Houston Market Update Webcast.