Student Loan Debt and Its Effect on Future Homeownership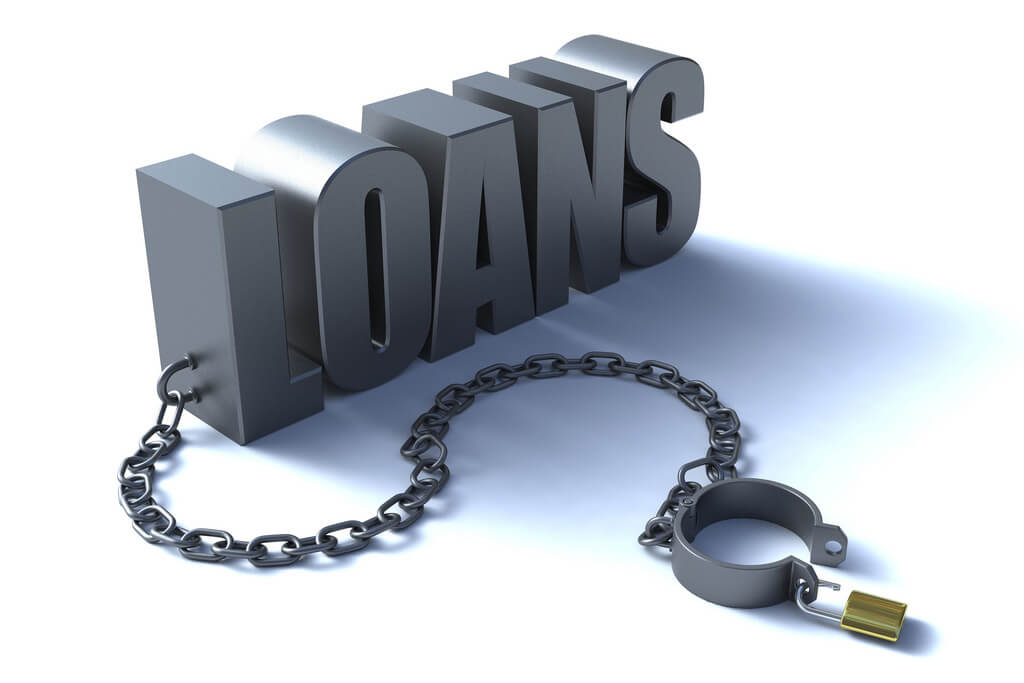 As has been often reported, student loan debt has increased so much in the past few years that it has been blamed for part of the decrease in homeownership rates. Some say that higher student debt may generate negative effects to the housing market, while others prefer to focus on the causes that lead to the current debt levels.
Student loan debt has increased in the past decade from $5.1 billion in 2007 to $1.3 trillion in 2017. This change, among other reasons, is triggered by a rise in post-secondary enrollment during the Great Recession and an increase in the number of loans and amount borrowed.
Many people returned to college during the recession to shelter themselves from the poor job market and to gain additional skills that would better equip them for the post-recession job market. Additionally, high school graduates enrolling in college spiked in 2008 and 2009, to 68.6% and 70.1% respectively, adding to the growth in total national enrollment and financial aid applicants.
The elevated levels of college cost growth during, and before, the Great Recession, contributed to the increase in loan amounts in recent years. However, cost growth has slowed since 2011, averaging 3.8% since then, compared to 6.1% average cost growth from 1995-2010. Additionally, reduced state funding for higher education caused many institutions — specifically public institutions – to supplement revenue by increasing costs–. State funding declined an average of 3.4% per year from 2008-2012 and increased by an average of 4.3% in 2013 and 2014.
Despite the college cost growth, most recent student borrowers have graduated with only about $29,000 in debt, on average, according to the Institute for College Access and Success, though amount owned per borrower varies greatly. The most recent Student Loan Update released by the New York Fed indicates that the largest group of student borrowers owed $10,000-$25,000 in loans, followed by those owing $5,000 or less. And, as shown in the chart below, the smallest group owed more than $200,000.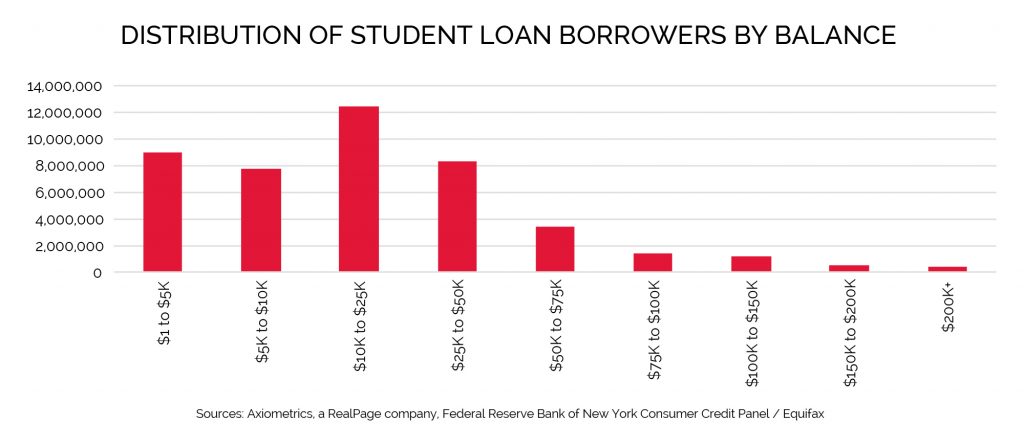 The number of borrowers has increased by 44.9% over the past decade. As of the fourth quarter of 2015, there were 44.2 million U.S. borrowers with student loan debt, of which 65.9% owed less than $25,000; 18.8% owed $25,000-$50,000; and 15.2% owed more than $50,000. Due to the increased number of borrowers and loans, and higher interest rates, student loan debt surpassed credit card debt in 2009 and auto loan debt in 2010. Student loan debt has remained above all non-mortgage debt since then, largely thanks to college cost growth.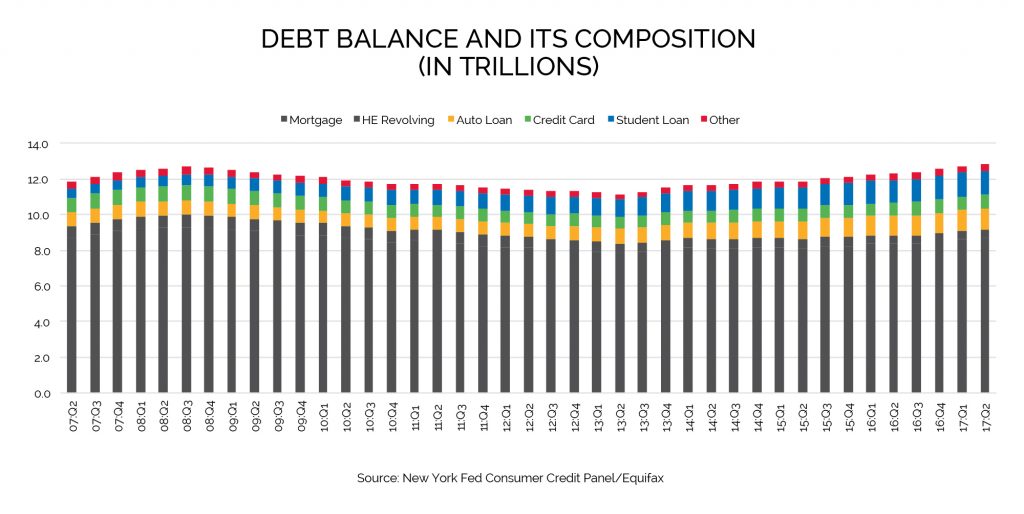 Mortgage debt is by far the largest nationwide, but the gap has narrowed considerably between home-loan borrowers ages 25-30 (who must start repaying their student loans) who have student debt and those who have no student loan debt. In the fourth quarter of 2013, the latest data available, those with no student debt received mortgage loans at an average rate of 5.5%, while those with student debt got a mortgage at an average of 6.5%. That could help the homeownership rate.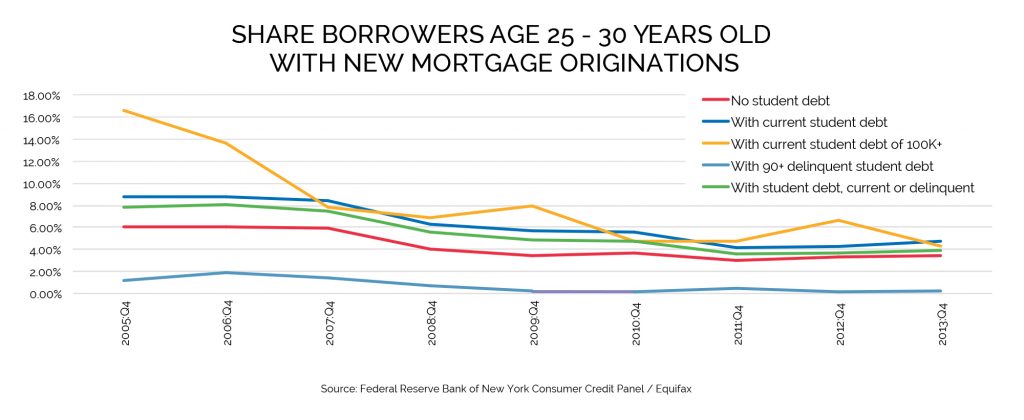 Some insist that the current levels of student debt is not necessarily negative for the future of the housing market. They say that an increase in the number of student loan borrowers translates into a larger portion of the U.S. population having a higher level of education. In turn, and based on historical trends, the population with higher education levels typically possess higher income potential and higher home purchasing power.
Additionally, some argue that though current young adults are becoming homeowners in the same timeframe in which past generations did, the current homebuyer generation will gravitate toward purchasing a home later in life – as evidenced by the low millennial homeownership rate — reducing the time period that householders own a house.
Later homeownership may allow time for the young-adult generation to reduce their level of student loan debt and positively impact the house market in the future.