Student Housing Transactions Surpass Pre-Pandemic Norms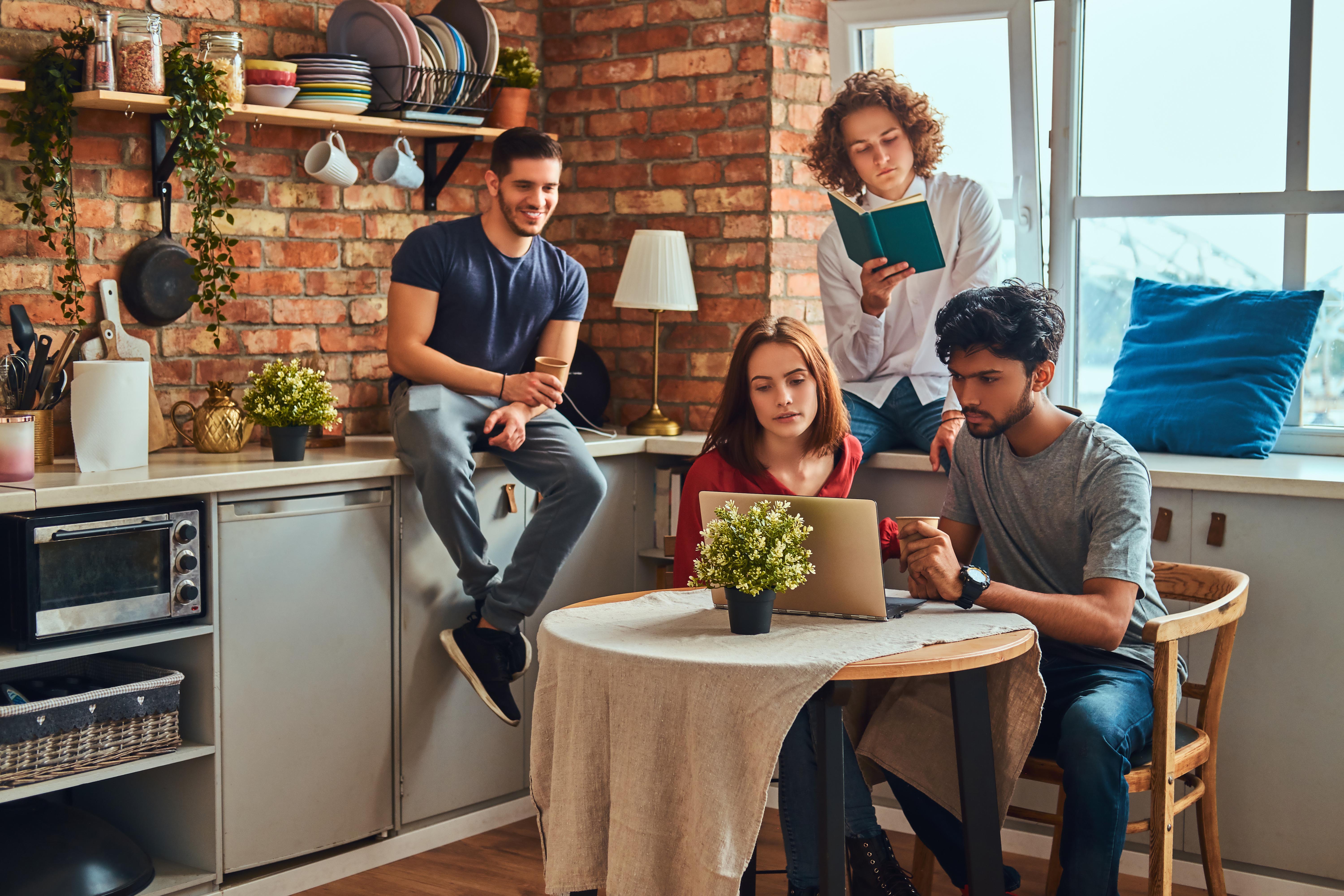 As with the rest of the multifamily industry, student housing investment activity briefly stumbled in the early days of the global pandemic. About 18 months later, transaction volumes have not only rebounded but outpaced 2019 levels.
In February 2020, the last full month before the pandemic, trailing 12-month transactions reached $7 billion before falling to a low of $4.3 billion in September 2020. One year later, that rate had climbed to $7.5 billion in October 2021. That's up about 15% versus this time last year and about on par with the October 2019 figure.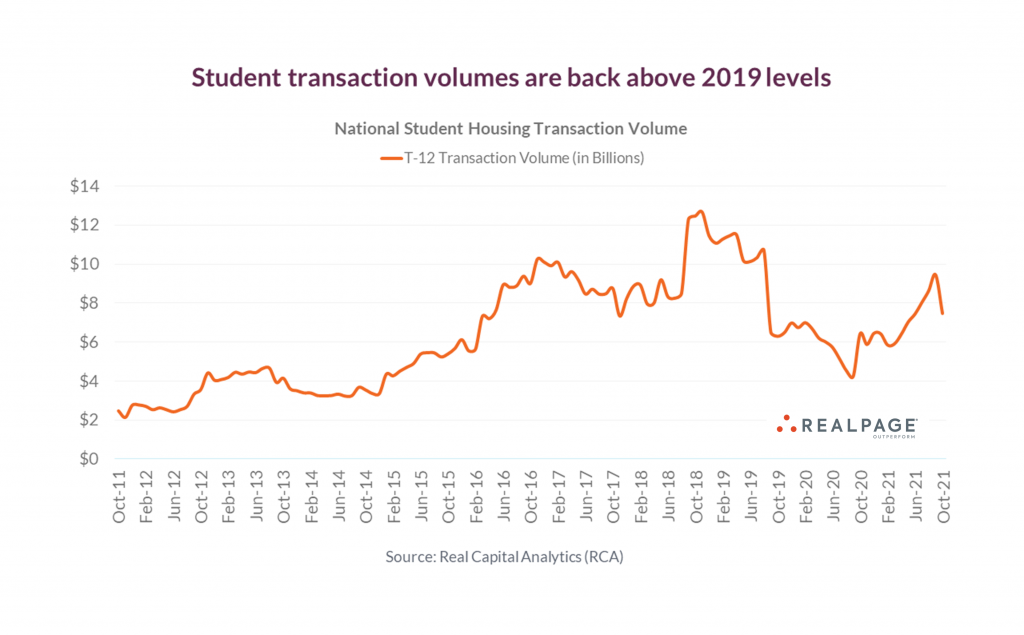 It's worth noting that this data from our data partners at Real Capital Analytics inherently has a little noise embedded as large portfolios trade hands and skew the numbers (such as Greystar Real Estate Partner's $4.6 billion acquisition of EdR), but the general trend of upward transaction volume since mid-2020 stands. That trend mirrors what has been seen in conventional housing transactions as well.
Since the recovery of the last economic fallout in 2011, cap rates have been slowly falling. Today's student cap rates sit at around 5.3%, down from about 6.6% in late 2011. This latest showing is about 10 basis points below the cap rates from late 2020.
For more information on the state of the student housing market, watch the webcast Market Intelligence: Winter Student Housing Update.