Student Housing Transactions Picking Up After 2020 Dip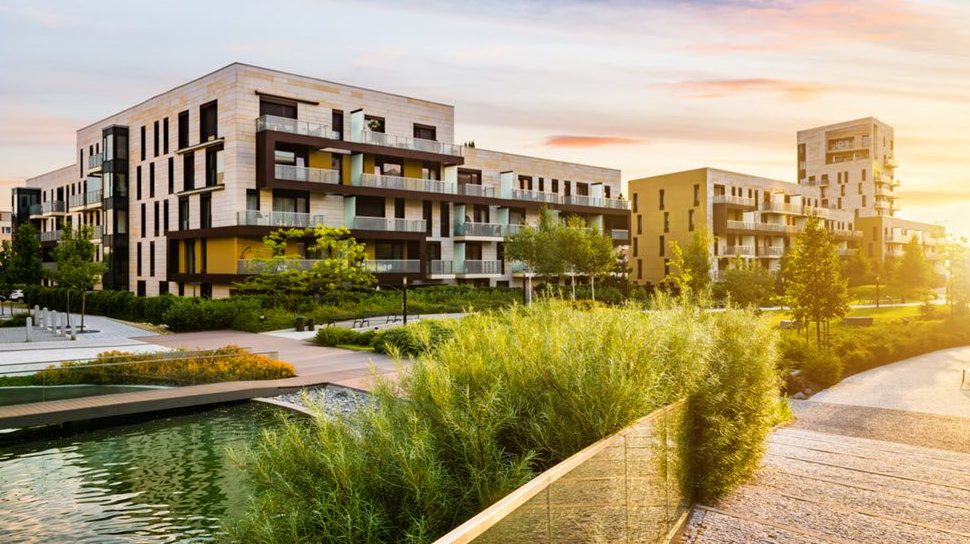 As with conventional multifamily transactions in 2020, student housing investment softened during the COVID-19 pandemic. However, investment activity is coming back to the sector.
In total, some $5.8 billion worth of assets traded in the year-ending March 2021, according to Real Capital Analytics. That was down about 9.2% annually. During the last year, the sales volume dipped as low as $4.1 billion in September, but has been steadily climbing since.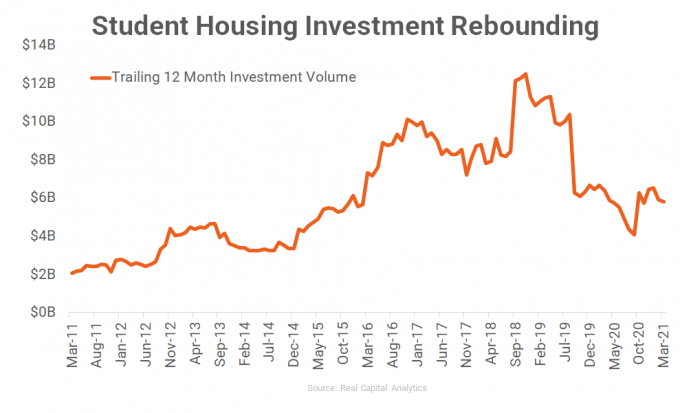 The last few months of 2020 and the first few of 2021 showed an uptick in total investment volume, suggesting that investor appetite pulled back due to the pandemic rather than due to broader shifting sentiments.
One year ago, in March 2020, student housing investment was at $6.4 billion, roughly $590 million over today's volume. In March 2019, the annual investment volume stood at more than $11.2 billion, or nearly double March 2021's rate.
The recent peak for student housing investment was in late 2018, which can be attributed to Greystar Real Estate Partner's $4.6 billion acquisition of EdR. Once 12 months had passed from that prolific transaction, the sales volume moderated back to baseline.
In the year-ending March 2021, a little more than 33,800 beds traded, compared to about 29,300 in the previous year. That was the result of some 191 individual properties trading. Meanwhile, cap rates remain stubborn at 5.4%, down about 30 basis points year-over-year.
Most purchases in the past year came from cross-border investors, and most dispositions came from institutional and/or equity funds, according to RCA data.