Student Housing Pre-Leasing Strong in March – Before COVID-19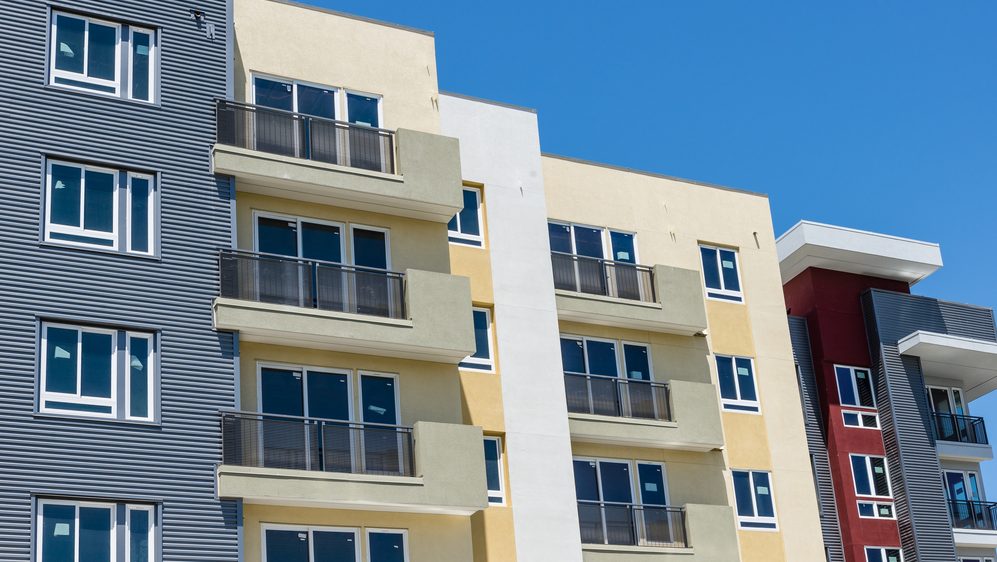 The higher education world, like everything else, has changed dramatically in the last couple months. But before the damaging effects of the COVID-19 pandemic set in, the last clear reading of student housing pre-leasing and rent growth looked promising.
As of March, about 59.6% of student beds at the RealPage175 universities were pre-leased for the fall 2020 semester. This reading is about 200 basis points (bps) above year-ago readings.
This strong pre-lease number in March bodes well for the industry heading into April, the first full month that many U.S. campuses were closed following the COVID-19 outbreak. Despite the closures, many student housing operators reported that more than half of renters have remained on site, promoting a sense of optimism for the fall semester.
Four schools within the RealPage175 achieved pre-lease figures above 90% as of March. Schools that are nearly full for Fall 2020 are University of Connecticut, Virginia Tech, University of Colorado Boulder and University of Pittsburgh.
On the other hand, four schools in the RealPage175 are true laggards with pre-leasing running below 25% as of March, including University of California, Berkeley, University of Tennessee at Chattanooga, University of Memphis and University of Nevada, Las Vegas.
As has been the case for several years, student housing properties closer to campus tended to outperform their farther away counterparts in March. Properties within a half mile to campus were 61.9% pre-leased on average, while properties within a half mile to one mile of campus were 53.2% pre-leased, as of March. Properties over one mile from campus were 52.9% spoken for as of March.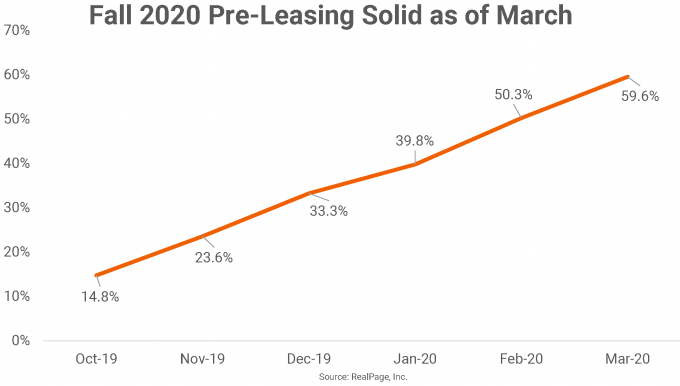 Rent growth for the RealPage175 also looked strong. Students who signed a Fall 2020 lease in March saw, on average, a rate that was 1.8% higher than students saw the previous March. Rent change across property distance from campus was tightly clustered in March, with rates roughly around the national average.
While these figures look promising, keep in mind that March was the first month many colleges across the country began to shutter due to the COVID-19 pandemic, so any disruption to pre-leasing and rent growth is still likely forthcoming. Most colleges around the U.S. have said that in-person classes will not resume in the 2019-2020 academic year.