Student Housing Pre-Leasing Preserves Slow Momentum in June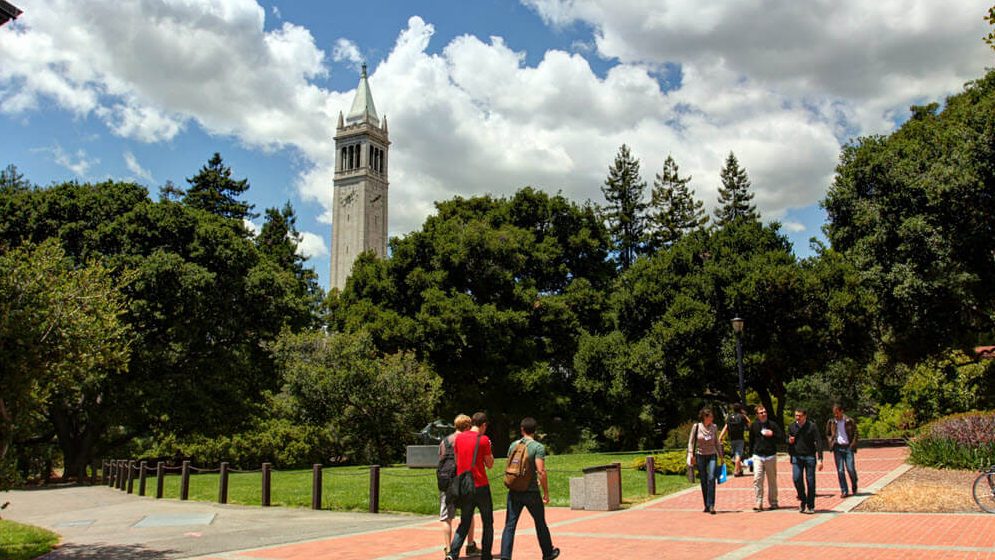 Student housing pre-leasing is mostly staying on track, and asking rents are still rising, albeit at a slower pace.
According to a survey conducted by The Chronicles of Higher Education, 85% of universities are planning in-person classes (or hybrid models that would include in-person classes and remote learning) for the Fall 2020 semester. Only 10% were planning just remote classes, and the remaining 5% had yet to announce Fall 2020 plans.
Those stats bode well for student housing operators looking to fill beds for the 2020 academic year.
As of June, 75.8% of beds were pre-leased for the Fall 2020. That number is about 390 basis points (bps) below the June 2019 rate. Considering the uncertainty in the market, that's not a terribly hefty drop.
However, this late in the pre-leasing season, month-to-month preleasing jumps an average of 730 bps per month as students scramble to commit to housing for the upcoming semester. This year, the average monthly increase since April has been 540 bps.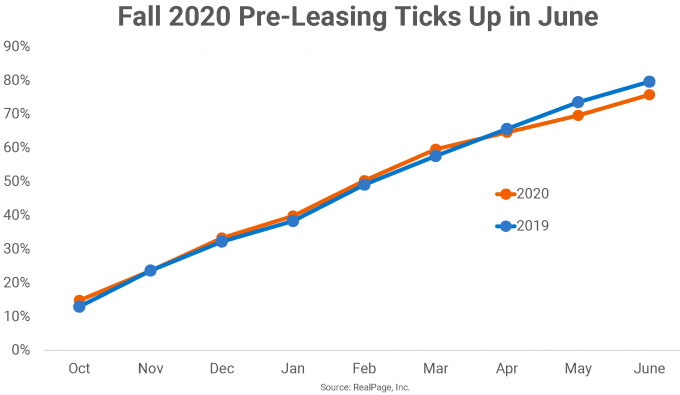 Effective asking rent growth also eased just a bit in June. Students who signed a lease for the Fall 2020 academic year paid, on average, 1.3% more than in June 2019. That rate is down slightly from the 1.4% growth seen in May. For the Fall 2020 pre-leasing season, asking rent growth peaked at 1.8% in March, the same month most college campuses began shutting down.
Most of the once-lagging universities for pre-leasing have gained momentum in the last couple months.
In the states where coronavirus cases are surging, pre-leasing at the major universities is mostly holding steady. Most Texas universities are hovering around the national average for pre-leasing. Texas Tech, Texas A&M and UT Austin are all well above the 75.8% national pre-leasing mark. Similarly, in Florida and Arizona, most universities are pre-leasing in the low 70% range. Campuses in better shape are Arizona State (over 88% pre-leased) and the University of Central Florida (over 83%).
Alternatively, some of the California State University system schools, such as Cal State Chico and Cal State Sacramento are lagging as pre-leasing comes in at a much lower 41.7% and 49%, respectively. But at others, such as Cal State Fullerton and Cal State Fresno, pre-leasing sits around the national average. In May, the university system said its fall semester would be conducted fully online.